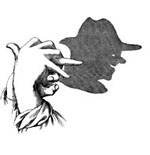 The News You May Have Missed: September 2021
Proud Polygamist
The father of the so-called world's largest family has died in northeastern India (Sky News, June 14). Ziona Chana had 39 wives, 94 children, and 33 grandchildren — all of whom lived together in a four-story, 100-room house in Baktawng, in the state of Mizoram. The 76-year-old was the leader of a local Christian sect, founded by his father in 1942, which currently has a membership of hundreds of families. Chana married his first wife when he was 17 and claims he once married 10 women in a single year. His wives shared a dormitory near his private bedroom, and locals say Chana liked to have seven or eight wives by his side at all times. The chief minister of Mizoram confirmed Chana's death and said the village of Baktawng had become a "major tourist attraction" because of the family. In a 2011 interview, Chana said, "I am ready to expand my family and willing to go to any extent to marry. I have so many people to care for and look after, and I consider myself a lucky man."
Bye Bye, Blue Law
New York Gov. Andrew Cuomo signed legislation repealing a law that banned barbers from working on Sundays. "An archaic law that made it a misdemeanor to cut hair on Sundays has been shaved from the books," Cuomo tweeted. "Though rarely enforced, the law was shear madness and we're not feeling blue to see it go. It's not splitting hairs to say that barbers should be able to work any day they want." Multiple barbers working in the state said they had no idea such a law was on the books. The bill to repeal the law was introduced by Republican State Sen. Joe Griffo. "Barbershops and salons, like all small businesses, have faced significant, unprecedented and strenuous challenges during the coronavirus pandemic," he said. "By removing outdated and unnecessary laws such as this, these businesses will be provided with an additional opportunity to recover financially" (United Press International, July 13).
Fish Food
A commercial lobster diver was swallowed whole by a whale off the Massachusetts coast but made it out alive with only minor injuries (Fox News, June 11). Michael Packard, 56, of Wellfleet, was 45 feet deep in the waters off Provincetown when the attack occurred. "All of a sudden, I felt this huge shove and the next thing I knew it was completely black," Packard recalled. "I could sense I was moving, and I could feel the whale squeezing with the muscles in his mouth…. I thought to myself, 'There's no way I'm getting out of here. I'm done. I'm dead.'" After being inside the whale for what he thinks was about 30 seconds, Packard said the whale "spit me out." According to experts, humpback whales are not aggressive, especially toward humans. "This would have to be a mistake and an accident on the part of the humpback," said Jooke Robbins, director of Humpback Whale Studies at the Center for Coastal Studies in Provincetown.
Seasonal Delicacy
With so much buzz around Brood X cicadas, customers asked an Ohio restaurant to put the red-eyed bugs on their pizza (Nexstar, June 14). The Pizza Bandit in Dayton agreed, producing a Spicy Thai Cicada Pie. "From a distance this pie looks delightful but once you get closer you realize those are no raisins," the pizzeria wrote in a Facebook post. "Blanched and sautéed locally foraged cicadas" top the hand-tossed pizza, which includes miso, hoisin and sriracha sauces, mozzarella and provolone cheeses, mushrooms, cabbage, green onions, mango, and cilantro, with a spicy Thai sauce added after the bake and "a Cicada wing adorned crust!" The restaurant said the pizza was a one-time-only experiment: "You can NOT get this pizza by the slice or whole pie because we're not even sure if we legally can sell you locally foraged Cicadas." Brood X cicadas awaken every 17 years, and they emerged by the billions, if not trillions, in 15 states in the Eastern United States and Midwest this past spring.

Enjoyed reading this?
"Catholicism's Intellectual Prizefighter!"
- Karl Keating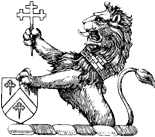 Strengthen the Catholic cause.
SUPPORT NOR TODAY
SUBSCRIBE
You May Also Enjoy
The News You May Have Missed
The Mosque Underwear Riot... Naked, and Ye Caused an Accident... Roadway Radiation Repair... My Two Wives... June Is So Gay... Ending Gender-Bending... Return Then, Most Gracious Advocate - Redux... Scum of the Eart, the Church... Conversions of Convenience
The News You May Have Missed
Pets Over Priests... Down In the Alley... Disneyland: the Ultimate Destination... Caving In... Father Fruitcake... Always Our Priests... Death on Wheels... Trans-fer Students... The Best Day of Your Life...
The News You May Have Missed
Brother Laptop, Sister Cell Phone... Easing into the End Times... Maybe the Horses Can Help... Humanism in the Halls of Power... Worse Than a Root Canal,Better Than Gonorrhea... A Drinky for Doggy... With Friends Like These… Beam Us Up... Who's the Evil Empire Now?