Contact Us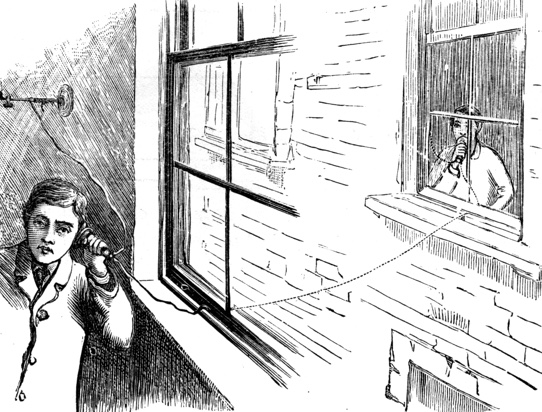 Advertising
Advertising inquiries should be directed to Pieter Vree, Editor:
Email: pietervree@newoxfordreview.org
Phone: 510-526-5374
Print Advertising Rate Sheet
Subscription Inquiries
If you have a question about your print subscription, you should direct your inquiry to
our Managing Editor, Elena Vree:
Email: elenavree@newoxfordreview.org
Phone: (510) 526-5374
Website Inquiries
If you have a question about your online subscription, you should direct your inquiry to
our Web Editor, Barbara E. Rose:
Email: brose@newoxfordreview.org
You may also fill out this form for any inquiries you might have.
Letters Policy
Letters to the editor of the NEW OXFORD REVIEW are always welcome. All letters, parts of letters, or notes received pertaining to this magazine, its contents, or to matters of general interest to our readers are automatically considered to be offered for possible publication, unless specifically marked "Not for Publication." We are sorry that because of the volume of such communications and the cost of replying, we are unable to acknowledge our receipt of them.
Please be assured that all letters are given careful consideration. The briefer the letter the more likely it is to be published. It is of course impossible to print all the letters we receive. All correspondence accepted for publication is subject to editing and possible abridgment.
Please typewrite and double-space your letter. Send your letter to:
Letters Dept.
New Oxford Review
1069 Kains Ave.
Berkeley CA 94706-2260.
Or you can fill out the form here
Unsolicited Manuscripts
All unsolicited manuscripts (articles or guest columns only) intended for the NEW OXFORD REVIEW should be sent to:
Pieter Vree, Editor
New Oxford Review
1069 Kains Ave.
Berkeley CA 94706-2260
Manuscripts may also be sent via email to: pietervree@newoxfordreview.org
Rejected manuscripts will be returned only if the sender supplies a stamped, self-addressed return envelope with sufficient postage. Nonresidents of the U.S. who cannot supply U.S. postage should always send a copy of the manuscript which they do not need returned.
Please send a dark, double-spaced manuscript, and include your phone numbers, indicating when you can usually be reached where. Do not submit your manuscript to the NOR if you are submitting it to any other periodical simultaneously.
Please note: simultaneous submissions and/or previously published submissions are not accepted. The NOR does not publish poetry.
For Book Publishers/Authors
If you are book publisher or an author who would like to have a book considered for review in NOR, please send a review copy (no galleys, please) to:
New Oxford Review — Book Reviews
3822 Drakewood Dr.
Cincinnati OH 45209
Unsolicited Book Reviews
All unsolicited book reviews intended for the NEW OXFORD REVIEW should be emailed to:
Barbara E. Rose, Book Review Editor: brose@newoxfordreview.org
Reprint Policy
We are delighted when readers wish to reprint or photocopy material appearing in the New Oxford Review. Our policy is as follows (and should be read in its entirety):
For posting material on the Internet, permission must be obtained.
Email Pieter Vree at: pietervree@newoxfordreview.org
We hereby grant permission to reprint material from the NOR (or portions thereof) in newsletters, parish bulletins, and the like. Be sure to state: "Reprinted with permission from NEW OXFORD REVIEW, 1069 Kains Ave., Berkeley CA 94706, U.S.A.; www.newoxfordreview.org," and give the original date of issue.
Private individuals may also photocopy material for distribution.
Book publishers and periodical publishers (other than newsletters, etc.) must obtain permission by writing to:
NEW OXFORD REVIEW
1069 Kains Ave
Berkeley CA 94706
(enclose a self-addressed, stamped envelope)
Teachers who want to photocopy material for college or university classroom use must call the Academic Permissions Service of the Copyright Clearance Center at 978-750-8400.
In those unusual cases when the material was reprinted by the NOR or when it says in the author's bio, "Copyright [year] [author's name]," permission must be obtained in every case, but not from us, rather from the original publisher or from the author. To obtain the pertinent phone number, contact us by writing to our address above, and enclose a self-addressed, stamped envelope.