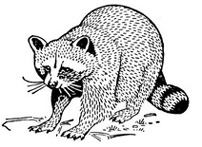 The News You May Have Missed: November 2022
Pronoun Prisoner
A schoolteacher in Ireland has been jailed for refusing to use a pronoun requested by a transgender student (New York Post, Sept. 6). Enoch Burke was arrested for violating a court order barring him from being present at Wilson's Hospital School in County Westmeath. Burke told the judge "it is insanity" that he would be taken to prison for refusing to give up his Christian beliefs. "I love my school, with its motto Res Non Verba, 'Actions not words,' but I am here today because I said I would not call a boy a girl," Burke said. The scandal began after the educator, who teaches history, politics, and German in Multyfarnham, refused to address a "transitioning" student as they instead of he, prompting school officials to place him on paid administrative leave. Burke, however, refused to stay away from campus. He was arrested after he was found sitting in an empty classroom. "I am a teacher and I don't want to go to prison," Burke told the court, but "transgenderism is against my Christian belief. It is contrary to the Scriptures, contrary to the ethos of the Church of Ireland and of my school."
Corpse Composting in California
California Gov. Gavin Newsom has signed a bill legalizing human composting, or natural organic reduction, starting in 2027 (San Francisco Chronicle, Sept. 19). Composting a cadaver, already legal in Washington, Colorado, and Oregon, involves placing the body in a reusable container, surrounding it with wood chips, and aerating it to let microbes and bacteria grow. After about a month, the remains decompose and transform into soil. Environmental concerns spurred the new law. "With climate change and sea-level rise as very real threats to our environment, this is an alternative method of final disposition that won't contribute emissions into our atmosphere," said Democratic Assemblywoman Cristina Garcia. Cremations in the United States emit an estimated 360,000 metric tons of carbon dioxide per year. Composting bodies, however, was developed for livestock, noted Kathleen Domingo, executive director of the California Catholic Conference, and using it "for the 'transformation' of human remains can create an unfortunate spiritual, emotional and psychological distancing from the deceased." Moreover, she said, dispersion in public places "risks people treading over human remains without their knowledge while repeated dispersions in the same area are tantamount to a mass grave."
Final Frontier
More than five decades after the original Star Trek television series ended, a beloved character will return to space when Nichelle Nichols's ashes are launched into the cosmos (National Public Radio, Aug. 29). Nichols, who portrayed Nyota Uhura in the 1960s series and in several of the franchise's films, died in July. She was one of the first black women featured in a major television series. A portion of Nichols's ashes will travel to deep space aboard a Vulcan rocket in the first-ever launch by Celestis, a Texas-based company that offers "memorial spaceflight services." The rocket will also carry the remains of Star Trek creator Gene Roddenberry and his wife, as well as those of James Doohan, who played Montgomery "Scotty" Scott. The rocket will bear the name Enterprise Flight in honor of its passengers. After launching from Florida's Cape Canaveral, the rocket will travel more than 250 million miles into deep space, in what Celestis calls "a mission that is first of its kind." Tickets to send loved ones' DNA or cremated remains to space start at $12,500.

Enjoyed reading this?
"Catholicism's Intellectual Prizefighter!"
- Karl Keating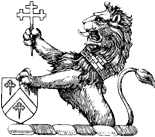 Strengthen the Catholic cause.
SUPPORT NOR TODAY
SUBSCRIBE
You May Also Enjoy
The News You May Have Missed
A More Imperfect Bible?... From Stockboy to Stockholder... Weiner Ban... Fly Me to the Moon... Practice Makes Perfect?... The New Underground Music Scene... Super Santa... The Slapper... Your 2012 Word of the Year
The News You May Have Missed
Transsexual Jesus, the Play... Facebook Offenders... The Price of Prayer... The Cost of Clean Air... Word War on Women... Brotherhood of the Beard... Paging Doogie Howser... Bacon Break-in... Zodiac Candidate