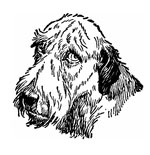 The News You May Have Missed: April 2021
Casting Pearls Before Canines
It pays to be a man's best friend. Tennessee businessman Bill Dorris, who died last year, left $5 million to his eight-year-old border collie, Lulu. "He just really loved the dog," said Martha Burton, a friend of Dorris's who'd been watching Lulu for several years by the time Dorris passed away. Lulu is "a good girl," she added. Dorris's will specifies that $5 million is to be placed in a trust to provide for Lulu's care, and that the dog should remain with Burton, who will be reimbursed for normal monthly expenses as approved by a conservator. It's become more common for people to bequeath money to their pets. Hotelier and tax fraudster Leona Helmsley left $12 million to her dogs. Businesswoman Muriel Siebert left $100,000 to her Chihuahua named Monster Girl. And actress Lauren Bacall left $10,000 for the care of her dog (Fox News, Feb. 12).
Lost in Texas
The State of Texas inadvertently issued an Amber Alert for the "son" of the killer "Chucky" doll of horror-movie fame. The message described Chucky — star of the 1988 flick Child's Play — as the 28-year-old redheaded suspect in the disappearance of his five-year-old son, the six-pound Glen. ("Glen Ray" was born in the 2004 sequel Seed of Chucky.) Glen's "dad" was listed at 16 pounds and three feet tall. According to the alert, he was last seen wearing blue denim overalls with a multicolored, striped shirt, and "wielding a huge kitchen knife." His race was listed as "doll." The alert — typically involving missing children who may be in peril — was sent out via email three times to subscribers to the Texas Alerts System. The Texas Department of Public Safety issued an apology, saying the alerts were "a result of a test malfunction" and that it is "diligently working to ensure this does not happen again" (Huffington Post, Jan. 31).
Cough Crime
Denmark's Supreme Court sentenced a man to four months' imprisonment for coughing at two police officers while shouting "Corona!" during a routine traffic stop (Reuters, Feb. 18). The incident, which took place in March 2020 when the country was under full lockdown, led to the defendant's arrest on charges of threatening behavior, although he later tested negative for COVID-19. Similar incidents were reported across Denmark, partly reflecting declining public trust in the government's handling of the crisis. Elsewhere, English and Welsh police registered 200 incidents a week of spitting or coughing at officers, usually preceded by the offenders' saying they were infected. The Danish defendant, a man in his early 20s, was also convicted of fleeing the police following his preliminary questioning at the city court.
Can o' Corona
According to a British mathematician, all the coronavirus circulating in the world could fit inside a single soda can (Reuters, Feb. 10). Using global rates of new infections, coupled with estimations of viral load, Bath University mathematics expert Kit Yates calculated that there are around two quintillion — or two billion billion — SARS-CoV-2 virus particles in the world at any given time. Detailing the steps in his calculations, Yates said he used the diameter of SARS-CoV-2 — at an average of about 100 nanometers, or 100 billionths of a meter — and then figured out the volume of the spherical virus. Even accounting for the coronavirus's projecting spike proteins and the fact that the particles will leave gaps when stacked together, the total volume is slightly less than what fits in a single 12-ounce can of soda. "It's astonishing to think that all the trouble, the disruption, the hardship and the loss of life that has resulted over the last year could constitute just a few mouthfuls," Yates said.
Rethinking Her Ink
Leah Holland of Georgetown, Kentucky, pondered her self-affirmation tattoo for two years before finally having it inked onto her forearm. Now she wishes she had waited just a little longer. Competing in a TikTok challenge for "the dumbest tattoo you've ever gotten," Holland showed off her ill-advised ink, which, she said, was meant to reinforce "being true to yourself and real and not pretending to be something you're not." But in the times ahead, it would mean something entirely different. Her tattoo reads, "courageously & radically refuse to wear a mask." Holland, 25, got the tattoo on March 4, 2020. Two days later, Kentucky announced its first case of COVID-19. The rest is pandemic history. For the record, Holland said, "I'm not anti-mask, I promise" (Huffington Post, Feb. 24).
A Meal Fit for a Shaman
A federal judge ordered jail officials to provide organic food for the "QAnon Shaman," one of the protestors charged with storming the U.S. Capitol on January 6. The ruling came in response to a motion by Albert Watkins, the lawyer of Jacob Chansley, who had not eaten for over a week and lost more than 20 pounds. According to Watkins's motion, in Chansley's belief system, "non-organic food, which contains unnatural chemicals, would act as an 'object intrusion' into his body and cause serious illness if he were to eat it." Prosecutors claim Chansley was one of the first rioters to enter the Capitol Building — and he arrived shirtless, with a painted face and a hat made of coyote fur and horns, and carrying a spear. Chansley allegedly left a note for Vice President Mike Pence, who had fled the Senate floor just minutes before, reading, "It's only a matter of time, justice is coming." Chansley has been a vocal supporter of President Donald Trump and was frequently spotted at Trump rallies (St. Louis Post-Dispatch, Feb. 3).
The Chief Executives' Beverage of Choice
The furniture and artwork may be largely the same, but one item disappeared from the Oval Office following Joe Biden's inauguration. Gone is the small wooden box Donald Trump used to summon his soda. "With the push of a red button placed on the Resolute Desk that presidents have used for decades, a White House butler soon arrived with a Coke for the president," the Associated Press wrote in 2017. Later reports confirmed the box's purpose but suggested President Trump was actually a Diet Coke man. The button apparently received plenty of use over the previous four years. According to a 2017 New York Times report, Trump consumed as many as 12 Diet Cokes per day while conducting business in the Oval Office. It's not entirely clear why Biden ditched the "Diet Coke button." According to a 2020 Washington Post report, then-candidate Biden requested a pantry stocked with Diet Coke and Coke Zero (Nexstar, Jan. 21).
Landmark Decision
Moscow residents have been asked what statue they want erected on an empty spot where the likeness of an infamous Soviet secret policeman once stood (Reuters, Feb. 19). They must decide whether to reinstall the statue of Felix Dzerzhinsky three decades after it was torn down or to erect a statue of Alexander Nevsky, a 13th-century prince revered for his military victories over foreign invaders and venerated as a saint in the Russian Orthodox Church. The statue of Dzerzhinsky, known as Iron Felix, once occupied a prime spot on Lubyanka Square in central Moscow in front of KGB headquarters, now home to Russia's domestic intelligence service. Dzerzhinsky led the Cheka, the Soviet Union's first post-revolutionary secret police, which was infamous for carrying out summary executions of anyone suspected of treason. Torn down by cranes as crowds cheered in August 1991, his statue's toppling signaled a moment of hope that would usher in a new era. Four months later, the Soviet Union ceased to exist.
Roller Squad
The Karachi police force is deploying an armed rollerblading unit to curb crime on the teeming streets of Pakistan's largest city. Farrukh Ali, chief of the unit, explained that officers on rollerblades could more easily chase thieves through the city of 20 million. Ali conceded that rollerblading police could not be deployed across many parts of Karachi due to the poor road conditions and uneven footpaths, but, he said, they would be sent to public places with a higher incidence of theft and harassment. "We needed to come up with an innovative approach to control street crime," Ali said. The rollerblading officers, who follow in the footsteps of similar units in Europe, were recently spotted outside the venue of the Pakistan Super League cricket tournament, and they have already begun patrolling Karachi's bustling beachfront (Reuters, Feb. 22).
This Old House
A 141-year-old, two-story house in San Francisco was towed six blocks in an operation that took about six hours to complete (United Press International, Feb. 22). Lana Costantini of the San Francisco Historical Society said moving the gigantic, seven-bedroom Victorian home, known as the Englander house, on a hydraulic dolly was not without unforeseen difficulties. "There's been a few glitches on the way," she said. "Trees that were in the way, stops signs, lights, and signs and what not." Tree trimmers cut branches, and the city temporarily relocated street signs and parking meters to make way for the oversized load. City officials said the relocation was the first project of its type in 45 years. The owner of the home, broker Tim Brown, is believed to have spent around $400,000 in fees and moving costs. Phil Joy, who executed the project, said he had to secure permits from more than 15 city agencies for the undertaking.
Blind Bambi
A bleeding and disoriented whitetail deer found wandering in a Tennessee suburb had fur growing on its eyeballs (Nexstar, Feb. 22). The one-year-old buck with corneal dermoids was captured in Farragut, a Knoxville suburb, and later euthanized. A dermoid is a benign tumor that occurs when tissue grows in the wrong place on the body. This deer had furry skin where its cornea — the transparent part of the eye covering the iris and pupil — should have been. "Corneal dermoids, as in the case of this deer, often contain elements of normal skin, including hair follicles, sweat glands, collagen, and fat," explained Dr. Nicole Nemeth and research technician Michelle Willis. "We surmised that it survived a long time with those. We also assumed the dermoids developed gradually and that the deer was able to adapt to its decreasing field of vision over time." This is only the second known incidence of a deer with corneal dermoids. The first was killed in 2007 by a hunter in Louisiana.
Hard to Stomach
A British teen who compulsively ate her own hair ended up developing a massive hair ball that tore a hole through her stomach wall (Live Science, Feb. 15). Doctors removed the 19-inch-long hairball, known as a trichobezoar, which had "formed a cast of the entire stomach." The teen had experienced intermittent abdominal pain for five months, which worsened over the two weeks prior to her hospital visit. She has a history of two mental-health disorders: trichotillomania, or a strong urge to pull out one's hair, and the related condition trichophagia, or the compulsive eating of hair, which can result in Rapunzel syndrome, a solid mass of indigestible hair in the gastrointestinal tract. Between 0.5 and three percent of people experience trichotillomania, according to the National Organization for Rare Disorders. Only about 10 to 30 percent of people with trichotillomania also have trichophagia. Among those with both conditions, only about one percent develop Rapunzel syndrome, which can cause serious complications.
Mystery of the Monolith
The latest in a series of mysterious monoliths to capture the imagination of science-fiction fans around the world met a fiery end in the Democratic Republic of Congo. The 12-foot metallic structure first appeared at a roundabout in capital city Kinshasa on a Sunday morning. By Wednesday morning, a crowd of curious onlookers was snapping selfies with the monolith and debating its possible origins. Videos posted on social media later that day show residents attacking the structure with sticks and then setting it on fire. "We woke up and saw this metallic triangle," said Serge Ifulu, a local resident. "We were surprised because it is a triangle that we often see in documentaries about freemasons or illuminati." Similar alien-looking pillars have been spotted in a Utah desert and in Romania and Turkey, sparking conspiracy theories and comparisons to the monoliths in the movie 2001: A Space Odyssey (Reuters, Feb. 17).
Mystery of the Mad Man
The cryptic message, "Can only have been painted by a madman," etched into Norwegian painter Edvard Munch's The Scream, has intrigued art historians for more than a century. Now, researchers believe they know who wrote it (Washington Post, Feb. 23). Unveiled in 1893, The Scream was inspired by a sunset walk during which Munch saw "blood and tongues of fire" rise above the dark fjord flowing below him. He sensed "an infinite scream passing through nature," he later wrote. Curators at the National Museum of Norway, using an infrared camera to get a better view of the inscription, compared the sample to thousands of pages of Munch's notes and letters, and the handwriting was a match. Curator Mai Britt Guleng said no one ever asked Munch directly whether the inscription was his — and he may not have remembered writing it. He also never chose to paint over the inscription, suggesting that he was fine with it. "He might have been drunk doing it," Guleng said. "It might have been a moment of emotional distress."
The Littlest Archeologist
Amgueddfa Cymru National Museum Wales will display a dinosaur footprint found by a four-year-old girl (United Press International, Feb. 2). Richard Wilder took his family for a walk along Bendricks Bay beach in south Wales when his daughter, Lily, called his attention to a fossilized rock. "It was almost too good to be true, how realistic it was," Wilder said. "It was almost like someone had etched into the rock." The family's Facebook photos came to the attention of the museum, which retrieved the fossil from the beach. "This fossilized dinosaur footprint from 220 million years ago is one of the best-preserved examples from anywhere in the U.K. and will really aid paleontologists to get a better idea about how these early dinosaurs walked," said Cindy Howells, paleontology curator. Experts have not yet identified the species of dinosaur that made the footprint, but they believe it was about two-and-a-half-feet tall. The museum plans to put the fossil on display with a plaque identifying Lily as its discoverer.
©2021 New Oxford Review. All Rights Reserved.
To submit a Letter to the Editor, click here: https://www.newoxfordreview.org/contact-us/letters-to-the-editor/
"Catholicism's Intellectual Prizefighter!"
- Karl Keating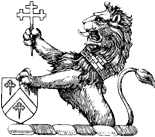 Strengthen the Catholic cause.
SUPPORT NOR TODAY
SUBSCRIBE
You May Also Enjoy
The News You May Have Missed
Stink Bomb... Redemption Through Reading... No Laughing Matter... Remains of the Day... For Greater (GastrointestinabpGlory... Feminine Excellence... Appetite for Destruction... Now, About Those Leprechauns... Look Who's Talking Now
The News You May Have Missed
Bathroom discrimination... Cult of the pet... Kidnapping, Dutch-style... Forced prostitution in Germany... Germany's drive-in brothels... Hitler: A hive of neurotic compunctions
The News You May Have Missed
Italian Job?... Allah or Daisy or Fred... Tougher Thank Nails... Officially Unknowable... Superdiocesan Downsizing... Wiccans Fired Up... Santa-Free Zones... St. Starbucks... Tears of a Clown... Roll-y Grail?... and more