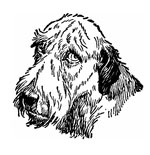 The News You May Have Missed: April 2021
Casting Pearls Before Canines
It pays to be a man's best friend. Tennessee businessman Bill Dorris, who died last year, left $5 million to his eight-year-old border collie, Lulu. "He just really loved the dog," said Martha Burton, a friend of Dorris's who'd been watching Lulu for several years by the time Dorris passed away. Lulu is "a good girl," she added. Dorris's will specifies that $5 million is to be placed in a trust to provide for Lulu's care, and that the dog should remain with Burton, who will be reimbursed for normal monthly expenses as approved by a conservator. It's become more common for people to bequeath money to their pets. Hotelier and tax fraudster Leona Helmsley left $12 million to her dogs. Businesswoman Muriel Siebert left $100,000 to her Chihuahua named Monster Girl. And actress Lauren Bacall left $10,000 for the care of her dog (Fox News, Feb. 12).
Lost in Texas
The State of Texas inadvertently issued an Amber Alert for the "son" of the killer "Chucky" doll of horror-movie fame. The message described Chucky — star of the 1988 flick Child's Play — as the 28-year-old redheaded suspect in the disappearance of his five-year-old son, the six-pound Glen. ("Glen Ray" was born in the 2004 sequel Seed of Chucky.) Glen's "dad" was listed at 16 pounds and three feet tall. According to the alert, he was last seen wearing blue denim overalls with a multicolored, striped shirt, and "wielding a huge kitchen knife." His race was listed as "doll." The alert — typically involving missing children who may be in peril — was sent out via email three times to subscribers to the Texas Alerts System. The Texas Department of Public Safety issued an apology, saying the alerts were "a result of a test malfunction" and that it is "diligently working to ensure this does not happen again" (Huffington Post, Jan. 31).
Cough Crime
Denmark's Supreme Court sentenced a man to four months' imprisonment for coughing at two police officers while shouting "Corona!" during a routine traffic stop (Reuters, Feb. 18). The incident, which took place in March 2020 when the country was under full lockdown, led to the defendant's arrest on charges of threatening behavior, although he later tested negative for COVID-19. Similar incidents were reported across Denmark, partly reflecting declining public trust in the government's handling of the crisis. Elsewhere, English and Welsh police registered 200 incidents a week of spitting or coughing at officers, usually preceded by the offenders' saying they were infected. The Danish defendant, a man in his early 20s, was also convicted of fleeing the police following his preliminary questioning at the city court.
Can o' Corona
According to a British mathematician, all the coronavirus circulating in the world could fit inside a single soda can (Reuters, Feb. 10). Using global rates of new infections, coupled with estimations of viral load, Bath University mathematics expert Kit Yates calculated that there are around two quintillion — or two billion billion — SARS-CoV-2 virus particles in the world at any given time. Detailing the steps in his calculations, Yates said he used the diameter of SARS-CoV-2 — at an average of about 100 nanometers, or 100 billionths of a meter — and then figured out the volume of the spherical virus. Even accounting for the coronavirus's projecting spike proteins and the fact that the particles will leave gaps when stacked together, the total volume is slightly less than what fits in a single 12-ounce can of soda. "It's astonishing to think that all the trouble, the disruption, the hardship and the loss of life that has resulted over the last year could constitute just a few mouthfuls," Yates said.

Enjoyed reading this?
"Catholicism's Intellectual Prizefighter!"
- Karl Keating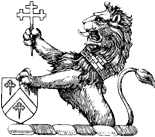 Strengthen the Catholic cause.
SUPPORT NOR TODAY
SUBSCRIBE
You May Also Enjoy
The News You May Have Missed
Pink Flight... Family Contact... Toilet Tourism... Gay Studies... The Fish Dome... Little Green Sins... The Third Way... Holy Quinternity!... Alibi Service... Airline Sacrifices
The News You May Have Missed
Queering the Rosary... International Blasphemy Day... Self-Sacrificng Prostitution... May the Lawsuit Be With You... Next Time, Just Forge Your Dad's Signature... Problems in the Workplace... Woman, 107, Seeks 23rd Husband... A Figment of St. Paul's Imagination...