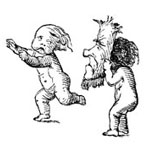 The News You May Have Missed
READ ALL ABOUT IT...
DONATE TODAY!: Join the NOR Associates
The German government has invented a third "indeterminate" gender for official purposes on government documents. Instead of "M" (for male) or "F" (for female) parents may now list their children's sex as "X." Starting November 1, the parents of babies without "clear gender-determining physical characteristics" can register them without a sex on their birth certificates and other official documents. Parents will also be able to enter the "blank gender" for children who they believe will not in the future want to be "labeled" either male or female. The child has the option of entering either gender later in life (LifeSiteNews.com, Aug. 22).
The U.S. Department of Defense has announced plans to offer special marriage benefits to same-sex couples — exceeding the benefits currently offered to heterosexual couples. The Pentagon has said that a member of the armed services will be given seven days of paid vacation to travel to a state that allows same-sex marriage. The benefit will be expanded to ten days for those serving overseas. This taxpayer-funded benefit is not available to service members planning heterosexual weddings (Family Research Council, Aug. 21).
Furry Repositories of Love
Leaders at the National Shrine of St. Francis of Assisi in San Francisco are planning to build the city's first pet columbarium. For an as-yet-undetermined fee, animal lovers of all creeds will be able to house their pets' ashes in a recently discovered space beneath the 164-year-old church. "You don't have to be Christian or Catholic to love your pets and respect their memories," Fr. Harold Snider told the San Francisco Chronicle (July 26). "They're not just pets; they're repositories of our love." Burying humans was banned by the city in 1900 as land became too expensive for cemetery use. "But nothing in the health code says anything about animals," explained Richard Lee of the Department of Public Health. The church hopes to finish the columbarium by next spring and expects to be able to house the cremated remains of up to 1,000 animals.
California Governor Jerry Brown signed the state's new transgender law this summer, making it the fifth in the nation to permit self-identifying "transgender" children to use bathrooms, showers, locker rooms, and changing rooms designated for children of the opposite biological sex. "Now, every transgender student in California will be able to get up in the morning knowing that when they go to school as their authentic self they will have the same fair chance at success as their classmates," said Mason Davis, executive director of the Transgender Law Center. The passage of the bill was preceded by a settlement won by a young girl whose parents filed a discrimination lawsuit against her school district after she was twice forbidden from sleeping in a hotel room with boys without a chaperone. The Obama administration intervened and pressured the school district into the settlement and a change of policy, saying that failure to do so constitutes sexual discrimination against "students who do not conform to sex stereotypes" (LifeSiteNews.com, Aug. 13).

Enjoyed reading this?
"Catholicism's Intellectual Prizefighter!"
- Karl Keating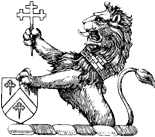 Strengthen the Catholic cause.
SUPPORT NOR TODAY
SUBSCRIBE
You May Also Enjoy
The News You May Have Missed
Homosexual Weapons Research... Solicitations Are Legion... Same-Sex Simpsons... Homophobic Menu?... Zookeepers in Dutch... Family Values Prohibited... more
The News You May Have Missed
The Helpful Hacker... Beauteous Army... Don't Be Mine... Face Masks of the Future... Kiddie Couture... The German Sandal War... Attached to My Attaché Case... Quelling the Rebel Yell... Manson's Murderabilia... Inclusivity's Inherent Exclusivity... Farewell to Sofia's Favorite Father... and more
The News You May Have Missed
It's Alive!... Looking for a Unicorn... Norsemen of the Apocalypse... Protestant Humor... Gender Bullies... What's in a Name?... If Your Left Hand Causes You to Sin… Muslim Ladies' Night... Move Over, Judge Judy