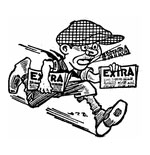 The News You May Have Missed
READ ALL ABOUT IT...
A New Zealand couple is planning to name their newborn son Superman — but only because their chosen name of 4Real has been rejected by the government registry. Pat and Sheena Wheaton say they will get around the decision by the Registrar of Births, Deaths and Marriages by officially naming their son Superman but referring to him as 4Real. The Wheatons decided on the name after seeing the baby for the first time in an ultrasound and realizing that their baby was "for real." They decided 4Real was the best way to write it, but the name was rejected because the registrar said a child's name can only consist of a sequence of letters (Reuters, Aug. 8).

Bishop Martinus "Tiny" Muskens of Breda in the Netherlands told Dutch television reporters that God does not care what He's called, and suggested that people of all faiths refer to God as Allah to generate greater understanding and acceptance of Muslims. "Allah is a very beautiful word for God," said Bishop Tiny. "Shouldn't we all say that from now on we will name God Allah?… What does God care what we call him? It is our problem" (Chicago Tribune, Aug. 17).

Fr. Robert Whipkey faces an indecent-exposure charge after an off-duty police officer allegedly saw the Catholic pastor jogging in the nude about an hour before sunrise in June. Fr. Whipkey told officers he had been running naked at a high school track and did not think anyone would be around at that time of day. The Denver-area priest explained that he sweats profusely if he wears clothing while jogging. The Rocky Mountain News also reported that the priest had allegedly shaved while naked in front of several boys at a summer camp in 1999 (Rocky Mountain News, Aug. 9).

A melee broke out in Jonkoping, Sweden, outside a photography exhibit depicting Jesus as a homosexual. Artist Elisabeth Ohlson Wallin created the "Ecce Homo" exhibit ten years ago, and it has been controversial ever since. When a group of young people tried to set fire to a poster at Jonkoping Kulturhuset, staff members tried to stop them, leading to a fight involving about 30 people, said Tony el Zouki, the director of Kulturhuset. "If this is some Christian group, then I really do not understand them. The message of Christianity is that people should understand and love each other," el Zouki said. "I really can't see how this [protest] can have a Biblical explanation." The director did not say whether he could see a biblical explanation for a "gay" Jesus (Post-Chronicle, Aug. 15).


Enjoyed reading this?
"Catholicism's Intellectual Prizefighter!"
- Karl Keating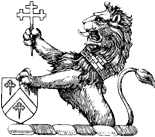 Strengthen the Catholic cause.
SUPPORT NOR TODAY
SUBSCRIBE
You May Also Enjoy
The News You May Have Missed
Pope Francis, Accidental F-Bomber... Hijacking Jesus' Name... New York's God & Gun Club... I Don't Confess!... Baptism Washes Away Sin — & Sinner... Noah a No-No in Indonesia
The News You May Have Missed
The Goddess Is Here... Atheism Schism... Planet of the Apes... Technological Correctness... Pagan Rosary... Babes in Holy Land... The Easter Bunny Act... Men-Only Church...
The News You May Have Missed
Who You Gonna Call?... Losing Our Grip... ¡Viva el Lobito!... Before It's Too Late... License to Offend... Luxury & Delivery... Solving the Pizza Problem... It's Not Delivery, It's a Drone... Playing It Again in Pyongyang... Gone to the Dogs... Dead Drunk... Rocks of Fortune... Not the Lord of Your Ring... and more