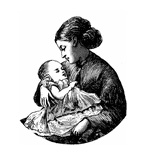 The News You May Have Missed
READ ALL ABOUT IT...
Mothers Are Expensive to Replace
Supermodel Linda Evangelista has asked French billionaire Francois Henri-Pinault, the father of her four-year-old son, Augustin, for $46,000 a month in child support (Wall Street Journal, Aug. 3). Evangelista argues that $46,000 is the minimum required to provide for her preschooler in the manner to which he has grown accustomed. According to New York-based Aston-Pearl, a lifestyle-management firm for wealthy families, kids like Augustin need an around-the-clock childcare team of three nannies, two rotating on full schedule and another as a backup. And since he's a boy the third staffer might be a "manny" who runs him around the park and throws him baseballs. A top-notch preschool costs $2,500 a month, and having his own driver would cost another $6,000-$8,000 a month. One need not even begin to consider food, clothing, and a toy budget to get the idea.
According to the Los Angeles Times (July 13) the highest-paid California state employee (not including university faculty) last year was a prison surgeon who took home $777,423 without doing a stitch of surgery. The doctor has a history of mental illness, was fired once for alleged incompetence, and has not been allowed to treat an inmate for six years because medical supervisors don't trust his clinical skills. Since July 2005 Dr. Jeffrey Rohlfing has mostly been locked out of his job — on paid leave or fired or fighting his termination — at High Desert State Prison in the financially beleaguered Golden State. When he has been allowed inside the facility, he has been relegated to reviewing paper medical histories, what prison doctors call "mailroom" duty.
Return of the Temple Prostitutes
When police raided the Phoenix Goddess Temple, a.k.a. the Church of Sexual Healing, in Arizona, and arrested 33 men and women on suspicion of running a house of prostitution, employees claimed religious persecution. "We're being wrongfully imprisoned and we did nothing wrong," said Jamie Baker, one of the arrested. "We are a church and it is a religion." Alex Averill got choked up talking about how he's healed people who need to feel loved. "Call me what you will," he said, "but at my church, I'm labeled a practitioner, at my church I'm labeled a shaman." The Temple offers such services as "naked life coaching" and "whole body healing," which includes "full Chakra contact & Embrace with your practitioner(s)." Averill, who says he's "blessed" hundreds of people, admits to charging more than $200 for an hour session. "Sometimes, people just need to be hugged for an hour and a half," he said, "is there something incriminating about that?" (Fox 10 News, Sept. 9).
Nine Amish men have been jailed in Kentucky for refusing to place bright orange safety triangles on the backs of their buggies, as required by state law for all slow-moving vehicles (CNN, Sept. 14). The men belong to the Old Order Swartzentruber Amish, who follow a strict code of conduct, called Ordnung, that regulates everything from hairstyle and dress to education and transportation. Displays of "loud" colors are to be avoided, along with the use of "worldly symbols." In an effort to comply with the law without violating their religious beliefs, the Swartzentruber Amish use a high-quality reflective tape on their buggies, along with lanterns and red reflector lights. But they see this as a battle over religious expression and are considering taking their grievances to the federal level. "The Swartzentruber Amish are the most strict order," said John Via, a friend of the incarcerated men. "They will not do certain things. And they will not use that triangle."

Enjoyed reading this?
"Catholicism's Intellectual Prizefighter!"
- Karl Keating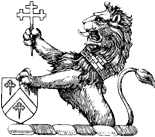 Strengthen the Catholic cause.
SUPPORT NOR TODAY
SUBSCRIBE
You May Also Enjoy
The News You May Have Missed
Bare Necessities... Crackpots... Rock-Solid Marriage... Brother E.T... Holy Scrape... Up, Up & Away... Animal & Plant Dignity... Will the Real Lesbians Please Stand Up