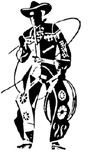 The News You May Have Missed: September 2023
Artificial Intercession
Hundreds of German Protestants attended a worship service generated almost entirely by artificial intelligence, with a sermon presented by the ChatGPT bot (Fox News, June 11). University of Vienna theologian Jonas Simmerlein crafted the event — "actually I rather accompanied it, because I would say about 98% comes from the machine," he said. In its sermon, the chatbot, which presented as a bearded black man on a screen above the altar of St. Paul's Church in Fürth, focused on not being afraid of death and maintaining faith in Jesus Christ. The service was part of the biennial assembly of the German Evangelical Church, the theme of which this year was "Now Is the Time." That was one of the phrases Simmerlein input when he asked ChatGPT to write the sermon. Four different AI avatars took turns leading the service, and at times their deadpan delivery elicited laughter. "There was no heart and no soul," said Heiderose Schmidt, 54. "The avatars showed no emotions at all…and were talking so fast and monotonously that it was very hard for me to concentrate on what they said."
Impersonator Christi
The operators of a California taqueria allegedly brought in a fake Catholic priest during work hours so employees could confess their "sins" against their employer (Catholic News Agency, June 16). Che Garibaldi Inc., which operates Taqueria Garibaldi in Sacramento, agreed to settle various labor-law violations deemed "among the most shameless" by the U.S. Department of Labor. "I found the conversation to be strange and unlike normal confessions," said Maria Parra, a server. The purported priest "mostly had work-related questions," asking employees whether they had been late or had stolen from or harbored bad intentions toward their employer. Bryan J. Visitacion, director of communications for the Diocese of Sacramento, said, "While we don't know who the person in question was, we are completely confident he was not a priest of the diocese." Federal investigators said the restaurant operators also withheld overtime pay, illegally paid managers from the employee tip pool, and threatened immigration-related consequences for cooperating with investigators, even firing one worker they believed had complained to the Labor Department. Che Garibaldi must pay $70,000 in back wages and $70,000 in damages to its employees, plus $5,000 in civil penalties.
Icky Chicken
The U.S. Department of Agriculture has approved the sale of chicken made from animal cells by two California companies, which will offer "lab-grown" meat to restaurants and, eventually, supermarkets (Associated Press, June 21). Upside Foods and Good Meat will sell "cell-cultivated" or "cultured" meat from laboratories. The meat is grown in steel tanks, using cells from a living animal or a fertilized egg, and shaped to look like cutlets and sausages. Good Meat, which sells cultivated meat in Singapore, the first country to allow it, forms masses of chicken cells into nuggets, shredded meat, and satays. Cultivated chicken is much more expensive than, and cannot yet be produced on the scale of, traditional meat. The companies plan to serve the new food first in exclusive restaurants. Amy Chen, Upside's chief operating officer, acknowledged that many consumers are skeptical, even squeamish, about cultured chicken. "We call it the 'ick factor,'" she said.

Enjoyed reading this?
"Catholicism's Intellectual Prizefighter!"
- Karl Keating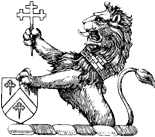 Strengthen the Catholic cause.
SUPPORT NOR TODAY
SUBSCRIBE