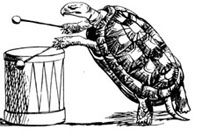 The News You May Have Missed: July-August 2021
Belgian Border Blunder
A farmer in Belgium caused a stir after inadvertently redrawing the country's border with France (BBC News, May 4). The farmer, apparently annoyed that the stone that marks the boundary between the two countries was in his tractor's path, moved it approximately 7.5 feet inside French territory. "I was happy, my town was bigger," said David Lavaux, mayor of the Belgian village of Erquelinnes. "But the mayor of Bousignies-sur-Roc didn't agree." The 390-mile border between France and what is now Belgium was formally established under the Treaty of Kortrijk, signed in 1820 after Napoleon's defeat at Waterloo five years earlier. The stone dates to 1819, when the border was first marked. "We should be able to avoid a new border war," said Aurélie Welonek, mayor of the neighboring French village. Local authorities will ask the farmer to return the stone to its original location. If he refuses, the case could end up at the Belgian Foreign Ministry, which would have to summon a Franco-Belgian border commission, dormant since 1930.
One Man's Compost Fence Is Another Man's Poop Wall
A Michigan man has reportedly retaliated against a neighbor by building a 250-foot-long wall made of cow manure along their property line. The neighbor, Wayne Lambarth of Lodi Township, and his tenants say the wall emits a powerful stench. The farmer who built the wall, whose identity has remained anonymous, denied that the organic structure is a poop wall. "It's a compost fence," he told Fox News (May 4). Composting is the act of adding organic material to soil to help plants grow, which can include food or yard waste, according to the U.S. Environmental Protection Agency. But the EPA does not list manure as an ideal compostable material. Officials from the area claim that nothing can be done about the poop wall because it sits on private property. Lambarth's family has lived in the area for more than a century, and the land he owns was first developed by his grandfather.
"God" Is Dead
Colorado police arrested seven people in connection with the discovery of a body that authorities believe is that of the leader of a cult group called Love Has Won (Fox News, May 4). Amy Carlson, 45, who was known as "Mother God" by her followers, was found dead in a home in the rural town of Moffat, her body reportedly wrapped in a sleeping bag and decorated with Christmas lights. According to the affidavit, "The mummified remains appeared to be set up in some type of shrine" and "have what appears to be glitter type makeup on around the eyes." Two children — a 13-year-old girl and a two-year-old boy — were in the home at the time of the discovery, and the seven people who were arrested also face child-abuse charges. Families across the country have accused Love Has Won of brainwashing people and stealing their money. Carlson's followers believe she communicated with angels and that she was leading them to a great awakening. One of her followers posted a video message on the group's Facebook page saying Carlson "has ascended."

Enjoyed reading this?
"Catholicism's Intellectual Prizefighter!"
- Karl Keating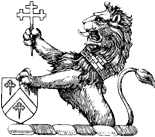 Strengthen the Catholic cause.
SUPPORT NOR TODAY
SUBSCRIBE
You May Also Enjoy
The News You May Have Missed
First National bank of Mary... Not Homosexual, Just Confused... Doing It for the Kids... Transsexual Jesus... Jesus Among the Druids... Make Way for Lesbian Bishops... Make Way for Married Gay Priests... All Dogs Go to Covenant Presbyterian...
The News You May Have Missed
Cover Girl... Hello, Dolly... A Pound of Flesh... For the Love of Meat... Akron Stack Hack... Math: For Mature Audiences Only... Too Cruel for School?... Captain California... Swiss Dismissal... and more
The News You May Have Missed
Congressional Papalotry... No Faith in the Subway... Death by Selfie... Monkey-Shoot Suit... Coif Face-Off... Appropriate Feminine Activities?... Forbidden Improv... Mexican Hat Bans... The Lighter Side of Science