The News You May Have Missed: September 2020
False Flag
The owners of a Michigan bed and breakfast have removed their Norwegian flag from the front porch after dozens of people confused it for the Confederate flag (wilx10.com, July 28). Greg and Kjersten Offbecker moved into an historic mansion in St. Johns two years ago and turned it into a bed and breakfast called Nordic Pineapple. As decoration, they hung a Norwegian flag next to the American flag at the front entrance, but guests and passersby have begun accusing them of flying a Confederate flag. "They are the same color, but there are no stars on the Norwegian flag," Greg explained. "The Confederate flag is a big 'X' and the Norwegian flag is part of the Nordic countries, they're all crosses." The Offbeckers were trying to represent her heritage, but Kjersten said it's not worth the frustration as they keep getting cruel emails and phone calls. "What we're getting is so much more negative now," she said. "It's not just, 'hey you're flying the Confederate flag.' It's, 'you should be ashamed to fly the Confederate flag. You're a bigot because you fly the Confederate flag.'"
Local Hero — I
In Richmond, Virginia, a statue of Confederate General Robert E. Lee is scheduled for removal. A petition is calling for a replacement statue to be erected — of the late GWAR frontman, Oderus Urungus (real name, David Brockie). Although Brockie was born in Canada, his family moved to Virginia when he was a child. In 1984 Brockie cofounded GWAR, a shock-rock band known for its wild costumes and a violent stage show in which copious amounts of fake blood and other fluids would spew onto an ecstatic audience. "Robert E. Lee is a failed war general that supported a racist cause," the petition states. "For too long, the city of Richmond has been displaying statues of him and other loser civil war veterans. We the scumdogs of the universe call on the city of Richmond to erect a statue of great local leader Oderus Urungus in its place." Brockie died of a heroin overdose in 2014 (Huffington Post, June 11).
Local Hero — II
After the city of Columbus, Ohio, announced that the statue of Christopher Columbus outside City Hall would be removed, and officials asked the Arts Commission to consider changes to the city's seal, flag, and other symbols, a petition called for the city to go a step further — by changing its name to Flavortown (United Press International, June 19). Flavortown is the name of a fictitious market on the TV show Guy's Grocery Games, hosted by one of Columbus's most famous natives, chef Guy Fieri. "Why not rename the city Flavortown?" the petition asks. "The new name is twofold. For one, it honors Central Ohio's proud heritage as a culinary crossroads and one of the nation's largest test markets for the food industry. Secondly, cheflebrity Guy Fieri was born in Columbus, so naming the city in honor of him (he's such a good dude, really) would be superior to its current nomenclature." Fieri was born in Columbus in 1968 and later moved to California, where he became a celebrity chef.

Enjoyed reading this?
"Catholicism's Intellectual Prizefighter!"
- Karl Keating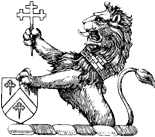 Strengthen the Catholic cause.
SUPPORT NOR TODAY
SUBSCRIBE
You May Also Enjoy
The News You May Have Missed
Social-Media Emergency... Catholic No More... Online in the Pews... King's Ransom... No Nut for You... LGBTs DQ'd... For Sale: Blue Skies... Arresting Cuisine at The Clink... Exorcising Bolshevism... Erotic Snowman
The News You May Have Missed
May the Faith Be With You... Teaching Tattoo Tolerance... Triumph of the Bearded Lady... Respecting Satanists... Parliamentary Toilet-Talk... Electronic Jihad... Ban Hateful Lemmings... Compulsory Golf... Rent-A-Pilgrim
The News You May Have Missed
Catholic Orthodoxy, Georgetown Style... Oh, Those Jesuits!... Put Not Your Trust in Frogs... Premature Deathbed Confession... Guerilla Mixer... Church Without God... Gobbledygook Banned... Living in a Vacuum...