The News You May Have Missed: September 2020
False Flag
The owners of a Michigan bed and breakfast have removed their Norwegian flag from the front porch after dozens of people confused it for the Confederate flag (wilx10.com, July 28). Greg and Kjersten Offbecker moved into an historic mansion in St. Johns two years ago and turned it into a bed and breakfast called Nordic Pineapple. As decoration, they hung a Norwegian flag next to the American flag at the front entrance, but guests and passersby have begun accusing them of flying a Confederate flag. "They are the same color, but there are no stars on the Norwegian flag," Greg explained. "The Confederate flag is a big 'X' and the Norwegian flag is part of the Nordic countries, they're all crosses." The Offbeckers were trying to represent her heritage, but Kjersten said it's not worth the frustration as they keep getting cruel emails and phone calls. "What we're getting is so much more negative now," she said. "It's not just, 'hey you're flying the Confederate flag.' It's, 'you should be ashamed to fly the Confederate flag. You're a bigot because you fly the Confederate flag.'"
Local Hero — I
In Richmond, Virginia, a statue of Confederate General Robert E. Lee is scheduled for removal. A petition is calling for a replacement statue to be erected — of the late GWAR frontman, Oderus Urungus (real name, David Brockie). Although Brockie was born in Canada, his family moved to Virginia when he was a child. In 1984 Brockie cofounded GWAR, a shock-rock band known for its wild costumes and a violent stage show in which copious amounts of fake blood and other fluids would spew onto an ecstatic audience. "Robert E. Lee is a failed war general that supported a racist cause," the petition states. "For too long, the city of Richmond has been displaying statues of him and other loser civil war veterans. We the scumdogs of the universe call on the city of Richmond to erect a statue of great local leader Oderus Urungus in its place." Brockie died of a heroin overdose in 2014 (Huffington Post, June 11).
Local Hero — II
After the city of Columbus, Ohio, announced that the statue of Christopher Columbus outside City Hall would be removed, and officials asked the Arts Commission to consider changes to the city's seal, flag, and other symbols, a petition called for the city to go a step further — by changing its name to Flavortown (United Press International, June 19). Flavortown is the name of a fictitious market on the TV show Guy's Grocery Games, hosted by one of Columbus's most famous natives, chef Guy Fieri. "Why not rename the city Flavortown?" the petition asks. "The new name is twofold. For one, it honors Central Ohio's proud heritage as a culinary crossroads and one of the nation's largest test markets for the food industry. Secondly, cheflebrity Guy Fieri was born in Columbus, so naming the city in honor of him (he's such a good dude, really) would be superior to its current nomenclature." Fieri was born in Columbus in 1968 and later moved to California, where he became a celebrity chef.
Bread & Circuses NYC
New York Rep. Alexandria Ocasio-Cortez (AOC) suggested that the recent crime surge in New York City is due to struggling residents shoplifting in order to "feed their child" (Fox News, July 12). In a virtual town hall meeting she hosted, the 30-year-old Democratic congresswoman was asked about the uptick in violent crimes. The congresswoman and vocal supporter of the "Defund the Police" movement insisted that the crime spike is unrelated to the $1 billion NYPD budget cuts announced by Mayor Bill de Blasio. "Maybe this has to do with the fact that people aren't paying their rent and are scared to pay their rent and so they go out, and they need to feed their child and they don't have money," AOC babbled, "so they feel like they either need to shoplift some bread or go hungry." It is unclear what stealing bread has to do with the staggering increase in shootings and violent crimes this summer. Two days after AOC's town hall meeting, 15 shootings were reported in 15 hours, just one week after the city saw a bloody July 4th weekend with 44 shootings and at least eight killed. They must all need to steal bread for their children.
Nice White Problem
Why is the public education system failing students of color? A podcast from The New York Times (July 23) claims to have the answer. It's not powerful teachers' unions, the breakdown of family life, politicians, the rigid Department of Education, or the socialist nature of the school system. No, "nice white parents" are the biggest problem. According to podcast narrator Chana Joffe-Walt, "I think I've been looking in the wrong places for what's broken in our schools. I think you can't understand what's broken if you don't look here, at one of the most powerful forces shaping public education: white parents." Joffe-Walt's conclusive reasoning: If you are a "nice white parent" who wants to educate your child in the best possible way, you are inherently racist because you are exacerbating racial inequality. The implication of Joffe-Walt's thesis: Non-white parents don't care about educating their own children.
Strip Show
Russian restaurant owners stripped of their income by the coronavirus lockdown campaigned to reopen their businesses by posting pictures of themselves naked on social media (Reuters, July 9). Hundreds of bar, restaurant, and café employees have posted photographs of themselves naked with carefully positioned plates, cups, saucepans, bottles, barstools, and napkin holders. Their demand is for authorities to allow them to start serving clients as the country gradually eases measures to stop the spread of the coronavirus. "We are naked because we are left with nothing," said Arthur Galaychyuk, owner of Relab Cocktail Bar in the city of Kazan. "We don't want to stage a strip show or to fool around, we only want one thing — to work!" said Pavel, a chef from the Siberian city of Novosibirsk, in a post with a group picture of his colleagues wearing only masks and holding kitchenware.
Treasure Hunt
The owner of a Michigan jewelry store that was shuttered by the COVID-19 lockdowns found a novel way to unload his remaining inventory: a statewide treasure hunt. Johnny Perri said J&M Jewelers was forced to close permanently when the coronavirus pandemic led to a lockdown that put an insurmountable economic strain on the shop. So he and his wife buried their remaining inventory across the state for a massive treasure hunt. For a $49 registration fee, participants receive clues about the locations of treasure stashes — jewelry and other items made from gold, silver, and other valuable materials — in various areas. People who dig up the buried treasure, which Perri said he is tracking with GPS devices, can either keep the items they find or return them in exchange for their cash value (United Press International, July 16).
Monkey Business
Authorities in India say a troop of monkeys attacked a medical official and stole blood samples belonging to patients who had tested positive for the coronavirus (Huffington Post, May 29). A lab technician at a state-run medical college in Meerut was walking across campus when some rhesus macaques converged on him and snatched blood samples he was carrying from four COVID-19 patients who were undergoing treatment. Eyewitnesses reported seeing a monkey sitting in a tree and chewing on one of the collection kits. Dr. S.K. Garg, an official at the college, said he wasn't sure if the monkeys could contract coronavirus if they came into contact with infected blood. "No evidence has been found that monkeys can contract the infection," he said. After lockdown measures were imposed in the area, monkeys began congregating in areas that were previously crowded with people.
It Ain't Over Till It's Over
The family of a Colombian man declared dead broke into the morgue where his body was being stored — and found him alive (Huffington Post, July 13). Doctors at Las Peñitas health clinic in the city of Sincelejo declared Juan José Muñoz Romero dead two hours after his relatives had taken him to the clinic for sudden high blood pressure. The doctors told Romero's family that they were forbidden to see his body due to coronavirus protocols. So Romero's daughter broke into the clinic's morgue when the doctors were distracted and discovered her father with his eyes open and breathing. She claims the doctors still tried to convince her that Romero was dead and what she was seeing were the natural reactions of patients after death. "My sister did not believe that answer and…took him to another clinic," said Romero's son. "But all that time in the morgue had affected him and he was suffering from ischaemia." Ischaemia occurs when the blood supply to an organ or body part, especially the heart or brain, is too low. The family is considering legal action against the clinic.
Mary, Quite Contrary
The Spanish owner of a copy of Immaculate Conception of Los Venerables, a 1678 painting by Bartolomé Esteban Murillo, paid a furniture restorer more than $1,300 to clean the artwork — and the process destroyed the Virgin Mary's face (United Press International, June 23). The restorer attempted to repair the damage but left the Blessed Mother with a cartoon-like visage. "I don't think this guy — or these people — should be referred to as restorers," said Fernando Carrera, a professor at the Galician School for the Conservation and Restoration of Cultural Heritage. "Let's be honest: they're bodgers who botch things up." Spanish law allows people to sell their services as art-restoration experts even if they lack the necessary skills. "Can you imagine just anyone being allowed to operate on other people? Or someone being allowed to sell medicine without a pharmacist's license?" Carrera said. Though he admitted that restorers are "far less important than doctors," he called for stricter regulation for the sake of Spain's cultural history. "We see this kind of thing time and time again, and yet it keeps on happening."
Talk to the Glove
A team of University of California, Los Angeles, scientists has developed a glove that translates American Sign Language into speech in real time. The glove contains sensors in the digits that identify each word, phrase, or letter in ASL and transmits them wirelessly to a smartphone app that translates them at a rate of one word per second. The device also includes optional sensors attached to a user's face to register facial expressions used in ASL. "Our hope is that this opens up an easy way for people who use sign language to communicate directly with non-signers without needing someone else to translate for them," said lead researcher Jun Chen. The gloves and facial sensors were developed to be more lightweight and comfortable than previous models, which were criticized as too bulky for practical use (United Press International, June 30).
Onions: It's What's for Breakfast
Kellogg's has launched an onion-flavored breakfast cereal in Korea — 16 years after the bizarre idea won a controversial poll (The Mirror, July 1). The limited-edition boxes of Chaka Flakes — eye-watering, onion-flavored Corn Flakes — sold out in two days. Cereal fans hailed it as a "win for democracy," as the release followed a long campaign urging Kellogg's to honor a 2004 pledge. At the time, the cereal company asked Koreans to vote for a new cereal flavor: chocolate-flavored Cheki or green-onion-flavored Chaka. Respondents went against the grain and plumped for onion. But amid claims of vote-rigging, Kellogg's deleted thousands of votes, and Cheki won. "We never expected consumers would be interested," a Kellogg's spokeswoman said. "But every time we had promotional events, online communities asked for it." Chaka boxes show a victorious giant green snack bursting out of a bowl as rival Cheki quivers in the background. One fan said, "The cheating forces of Cheki were ousted, and Mr. Chaka's 16-year struggle has come to an end."
Holding It
A Chinese man's bladder burst after he held his pee for 18 hours following a night of binge drinking. The 40-year-old man reportedly fell asleep after downing ten bottles of beer — without once heeding nature's call (Fox News, June 23). The lager-logged soul awoke to searing abdominal pain that was so intense he was unable to lie flat or relieve himself of his massive urine reservoir, despite several attempts. So he reported to Zhuji People's Hospital in Zhejiang, where a CT scan revealed that his bladder was torn in three places. While such bladder explosions are rare, the hospital claims it admits at least one such patient each year. "When you drink alcohol, it causes the body to produce more urine than usual," said Dr. Bradley Gill, a urologist at the Cleveland Clinic in Ohio. When "accompanied by an inebriated individual being less aware of this fullness," it can result in "traumatic bladder rupture."
Impaired Driver
A Utah state trooper who stopped a car with a suspected "impaired driver" on Interstate 15 was bemused to find a five-year-old in the driver's seat. After seeing a vehicle driving slowly and weaving in the left lane of the freeway, the trooper turned on his siren, and the driver neatly pulled over to the side of the road. The officer's dashboard camera captured the conversation between the trooper and the driver, and the video clip was posted on YouTube and has been viewed more than 760,000 times. "You're five years old?" the trooper says. "Wow!" The boy said he left home in his parents' vehicle after arguing with his mother, who had told him she would not buy him a Lamborghini. "He decided to take the car and go to California to buy one himself," the police said in a tweet, adding, "He might have been short on the purchase amount as he only had $3 in his wallet" (CNN, May 6).
Double Donors
A Florida woman says she feels a little closer to her late husband after donating a kidney to the man who received two of her spouse's organs 16 years earlier (United Press International, June 22). Terri Herrington, of Pensacola, struck up a close friendship with Jeffrey Granger, of Wacissa, after he received a kidney and a pancreas in 2004 from her husband, Bryan, who died in a workplace accident. Terri did not hesitate to offer Jeffrey one of her own kidneys when Bryan's kidney began failing and Jeffrey was preparing to go back on dialysis. Terri's kidney is now right beside her husband's inside Jeffrey's body. Mark Johnson, the surgeon who removed Terri's kidney, said it's not uncommon for donated kidneys that fail to remain in place once a new kidney has been installed. Terri said having her kidney reunited with Bryan's organs makes her feel closer to her late husband. "We are back together," she said. Dr. Johnson said he was not aware of any previous cases of a husband and wife donating organs to the same person.
©2020 New Oxford Review. All Rights Reserved.
To submit a Letter to the Editor, click here: https://www.newoxfordreview.org/contact-us/letters-to-the-editor/
"Catholicism's Intellectual Prizefighter!"
- Karl Keating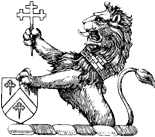 Strengthen the Catholic cause.
SUPPORT NOR TODAY
DONATE
You May Also Enjoy
The News You May Have Missed
Silent Witness... Adoption, the Loving Option... Bishop's Bloody Blessing... The Pre-Fig-Leaf Church... How to Leave the Church... Sanctuary for Women... Hacked Off
The News You May Have Missed
The Church of Casual... Jesus Christ, Extremist... He Doesn't Want to Hear It... Purging the Puritans... If War Is Hell… Republican Transenator... Pooh-Poohing Winnie... Prostration of the Press... Sun, Fun & Fascism... and more
The News You May Have Missed
High School Terminates "Freshmen"... Coming Out Poly... Condom Club... Prisoner Sues God... Pagan Prison Rites... Donkeys in the Aisle... Tax-Deductible Witchcraft... Which One Is the Queen?... Too Hetero for Queer Tastes...