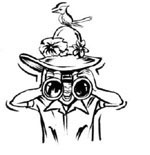 The News You May Have Missed
READ ALL ABOUT IT...
Brentwood Catholic cathedral in Essex, England, was bombed during Mass on July 1, but not by a conventional weapon — and not by enemy combatants. Fr. James MacKay was leading the eucharistic prayer when he heard an explosion. "Everything was stopped as we heard this," he told BBC Essex (July 16). "I turned to my left to see lots of slate and white stuff falling from the roof. After a couple of seconds of shocked pause, I said: 'Right, let's crack on.' And we did." Something had damaged the cathedral's roof and beams, and the congregation looked on as a shower of roof slate and ice fell outside the building. An investigation by the Civil Aviation Authority revealed that a passing airplane inadvertently dumped its toilet refuse over land, and that the refuse turned to a block of brown ice before it crashed into the cathedral. According to BBC Essex, "Such incidents are rare because airplanes are not supposed to dump their waste mid-flight. It is not the first time frozen waste has smashed into a place of worship. A block of ice from an aircraft damaged Essex Church, a Unitarian chapel in west London, in 1971."
Redemption Through Reading
Brazil will offer inmates in its crowded federal penitentiary system a novel way to shorten their sentences: four days less for every book they read. Inmates in four prisons will be able to read up to 12 works of literature, philosophy, science, or classics to trim a maximum of 48 days off their sentence each year. Prisoners will have four weeks to read each book and write an essay that must "make correct use of paragraphs, be free of corrections, use margins and legible joined-up writing." A special panel will decide which inmates are eligible to participate in the program, which has been dubbed "Redemption Through Reading." According to Sao Paulo lawyer Andre Kehdi, who heads a book-donation project for prisons, "A person can leave prison more enlightened and with an enlarged vision of the world" (Reuters, June 25).
German Chancellor Angela Merkel has warned that her nation could become a "laughingstock" if it fails to overturn a district court's recent ban on circumcisions (Reu­ters, July 17). The Cologne court, ruling in the case of a Muslim boy who suffered bleeding after the procedure, said the practice inflicts "bodily harm" and should not be carried out on young boys, but that it could be allowed for older males who give consent. The ruling applies only to the city of Cologne and its environs — home to a large Muslim minority — but Jewish and Muslim groups described it as an attack on their religious freedom and fear it might set a precedent that could spread to other parts of the country. Sensitive to her nation's troubled past, Merkel is quoted as having said, "I do not want Germany to be the only country in the world where Jews cannot practice their rituals." She promised to pass a new law protecting the right to circumcise infant males.
An Indiana man says a TSA agent at Orlando International Airport accidentally spilled his grandfather's ashes during a preflight security screening procedure. John Gross was carrying home the remains of his grandfather in a tightly sealed jar marked "Human Remains." Gross says he explained to the agent what it was, but that she opened the jar and began sifting through the ashes with her finger, eventually spilling about a third of the contents onto the floor. According to Gross, rather than apologizing she started laughing. "I was on my hands and knees picking up bone fragments," he explained to USA Today (June 26). "I couldn't pick up all, everything that was lost. I mean, there was a long line behind me."

Enjoyed reading this?
"Catholicism's Intellectual Prizefighter!"
- Karl Keating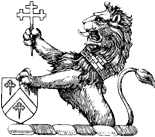 Strengthen the Catholic cause.
SUPPORT NOR TODAY
SUBSCRIBE
You May Also Enjoy
The News You May Have Missed
Transsexual Jesus, the Play... Facebook Offenders... The Price of Prayer... The Cost of Clean Air... Word War on Women... Brotherhood of the Beard... Paging Doogie Howser... Bacon Break-in... Zodiac Candidate
The News You May Have Missed
Sympathy for Bloodsuckers... Royal Deity... Visions of Conchiglia... Dopey Idea... Music for Morons?... Monkey Business... Here, There & Everywhere... more
The News You May Have Missed
Info Dump... Ring of Masculine Purity... TV Is Such a Drag... The Avenging Angel's Anomaly... The Gospel According to MAGA... Rain of Error... Robo Creep of Terminal B... A Dressing Down... Date Night with the Dine-&-Dasher... Critical Error... Waxing about Dignity... No Horsing Around... and more