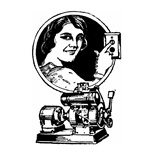 The News You May Have Missed: November 2021
Pledging Allegiance
A California teacher has been put on leave after she admitted to encouraging her students to pledge allegiance to a transgender-pride flag instead of an American flag (Newsweek, Aug. 30). In a video she shared on Twitter, Kristin Pitzen said the Pledge of Allegiance is optional in her classroom: "I always tell my class, stand if you feel like it; don't stand if you feel like it. Say the words if you want; you don't have to say the words." She said one student asked what they would be pledging allegiance to since the classroom has no American flag, which Pitzen removed because it made her "uncomfortable." Pitzen says she told the student there is a flag in the classroom that he could "pledge allegiance to." She then shifted her camera to a transgender-pride flag hanging on a wall. In another now-deleted video, Pitzen shows off her classroom, which she decorated for gay-pride month, and says, "I pledge allegiance to the queers." The Newport-Mesa Unified School District is investigating the incidents.
No Horsing Around
A Georgia police officer who ingested horse dewormer to stave off the coronavirus has died from COVID-19 (Independent, Aug. 27). Captain Joe Manning of the Wayne County Sheriff's Office voiced anti-vaccine sentiments and promoted taking Ivermectin on Facebook. In one post, he wrote, "Ok Folks, Wayne Feed and Seed has some liquid and paste Ivermectin, get it while supplies last." Veterinarians give Ivermectin to horses and other animals to rid them of intestinal worms. Doctors prescribe a different form of the drug to people who suffer from parasitic worms or lice. The U.S. Food and Drug Administration has warned against using Ivermectin as it does nothing to prevent coronavirus, noting that the drug meant for humans is not interchangeable with the version intended for animals. "You are not a horse. You are not a cow," the FDA posted on Twitter. "Seriously y'all. Stop it." Ivermectin, which can cause nausea, vomiting, diarrhea, hypotension, dizziness, ataxia, seizures, coma, and even death, has exploded in popularity among anti-vaccine advocates thanks to its promotion by Fox News personalities Laura Ingraham, Tucker Carlson, and Sean Hannity.
The Heights of Relaxation
People in Utah are taking hammocking to new heights. The Weber County Sheriff's Office took to social media with a warning after seeing an increase in the number of people setting up hammocks between power lines. "Hammockers are climbing up the tower and sometimes between power lines," the sheriff's office explained. "These lines carry 75,000 kilovolts, and that power can jump from the lines. This activity is extremely risky." Hammocking, sometimes called mocking by enthusiasts, has increased in popularity in recent years, though hammocks have been around for centuries. They are lightweight and portable, and many find mocking to be the perfect way to lounge away the hours. But power lines are not the place to do it. "We would really hate to see someone injured from either a fall or electrocution," the sheriff's office said (Nexstar, Aug. 23).
It's Called Super Death. What Did You Expect?
A rollercoaster in Japan that accelerates to triple-digit speeds has been shut down after riders suffered serious bone fractures (Huffington Post, Aug. 26). There have been at least four reported cases of significant fractures in the backs and necks of riders of the Do-Dodonpa coaster at Fuji-Q Highland Park in Fujiyoshida, including a cervical fracture and a thoracic spine fracture. The theme park, which promoted the coaster as having the world's fastest acceleration, hitting 112 miles per hour in just 1.56 seconds — or what it calls "super death" acceleration — has come under fire for not reporting the incidents quickly enough. Do-Dodonpa opened in 2001 and was modified in 2017 to make it even faster. Its name is an onomatopoeia for the sound of drums. Fuji-Q Highland Park made headlines last year when it advised patrons to "please scream inside your heart" instead of out loud to help stop the spread of coronavirus.
Meat in a Minute
A newly installed 24-hour vending machine outside a Florida butcher shop and restaurant offers Italian sausage, a variety of cuts of steak, and raw meats such as bacon, pork, and ground beef. Andrew Tambuzzo, owner of the Boozy Pig in Tampa, assures anyone nervous about trying meats from a vending machine stationed outside in hot, sunny Florida, that the machine is very "smart" and there's no need to worry. "It has sensors inside that regulate the temperature…. If the temperature does go above 41 degrees and stays above that for 20 minutes, it shuts off and it will not vend," he said. Instead of glass, the front is made of Plexiglas, which doesn't reflect the heat of the sun on the inside. The machine has been well received by the community. "I get quite a few people wanting to buy something out of it, even though we're open and that same product is available inside," Tambuzzo said. There aren't many, if any, other meat vending machines in Florida (Nexstar, Sept. 13).
A King's Ransom
A clump of hair from the head of Elvis Presley sold at auction for $72,500 (United Press International, Sept. 8). Kruse GWS Auctions, based in Los Angeles, sold the "Elvis Presley jar of hair with extensive documentation" in an auction that also included the performer's iconic jumpsuit from his 1972 Madison Square Garden performance, which went for $1,012,500. The auction house said the baseball-sized clump of hair was collected over the course of multiple haircuts by Homer Gilleland, Presley's personal barber for more than two decades. Gilleland kept the hair in a plastic bag, which he gifted to Thomas Morgan, a close friend of both the barber and the singer. The "extensive documentation" that came with the hair (which has since been transferred to a sealed jar) included plane tickets from when Presley flew Gilleland out to cut his hair at various locations around the country, and a certificate of authenticity signed by John Reznikoff of University Archives, "the world's most trusted authority in the field of hair collecting."
Woodhead
While in Boise, President Joe Biden told reporters that his "first job offer" came from an Idaho lumber company, but the company says it has "no record" of this being true (New York Post, Sept. 13). Biden, who's known for sharing "memories" that never happened, said, "I got a — my first job offer, where I wanted — my wife, deceased wife and I, wanted to move to Idaho because we — not a joke — it's such a beautiful, beautiful state. And I interviewed for a job at Boise Cascade." But a company spokesman said, "We have no record of President Biden's application or of him having worked [here]. We checked our system internally and nothing has turned up." Previously, Biden claimed he remembered "spending time at" and "going to" the Tree of Life synagogue in Pittsburgh after the mass murder there in October 2018. The White House had to clarify, saying Biden merely spoke on the phone with the congregation's rabbi. Biden also once claimed he "had the great honor of being arrested" in South Africa while "trying to get to see [Nelson Mandela] on Robben Island," which he later admitted was untrue.
Twitter's Good Bots
Twitter has introduced a new feature allowing "good" bot accounts to self-identify as such and receive a profile label to alert others to their robot status. The initiative is meant to help distinguish AI-driven accounts that provide useful information from "spammy ones" that spread inaccurate information. "Examples of automated accounts you might see on Twitter include bots that help you find vaccine appointments and disaster early warning systems," the social-media giant said in a press release. "When these accounts let you know they're automated, you get a better understanding of their purpose when you're interacting with them." The initiative currently has only a "limited number" of participants. Twitter has been considering implementing such a program for years. During a 2018 Senate Intelligence Committee hearing, CEO Jack Dorsey conceded that Twitter users have a "right to know" whether they are interacting with a human or a robot while on the site (New York Post, Sept. 10).
Too Cute for the Can
A Florida street racer who struck and killed a mother and her 20-month-old daughter has developed an international social-media following. Cameron Herrin, 21, was sentenced last April for racing his brand-new Ford Mustang — a high-school graduation present — and slamming into Jessica Reisinger-Raubenolt, 24, who was pushing her daughter, Lillia, in a stroller across a road (Fox News, Aug. 11). The trial judge said Herrin's track record of excessive speeding contributed to his sentence of 24 years in jail, six short of the maximum. Comments with the hashtags #CameronHerrin and #JusticeforCameron inundated the social-media pages of local news outlets and authorities involved with the case. Some posts claimed the blue-eyed, brunette Herrin — who pleaded guilty to vehicular homicide — is "too cute" to go to prison. TikTok videos related to him have been viewed 1.7 billion times, and Twitter suspended 900 accounts in relation to the case. Herrin's mother, Cheryl, says the interest in her son is "an unhealthy obsession."
Bunker Mentality
A bunker built by German troops in northern France during World War II has been restored and refitted as an underground guesthouse (Reuters, Aug. 23). The northern French coast is still strewn with fortifications left by the German army, which built up a so-called Atlantic Wall to try to fend off Allied forces. In Saint-Pabu, concrete bunkers are half-buried along the sandy beaches in an area that once operated as a radar station. Serge Colliou bought a plot of land around one of them and spent 18 months digging out and renovating the 400-square-meter structure, turning it into a rental for up to eight people, complete with bar and living room. "We adapted [the bunker] while preserving a certain feel," Colliou said. "We saved some aspects, you know where you are, there are historic cues, but this isn't a museum either." Wartime touches in Bunker L479 include helmets, reproduction guns, and wall signs. Some French mayors have tried to remove the bunkers; others have taken steps to restore them. "We are starting to preserve those famous bunkers and it is a good thing, but we cannot save them all," said Herve Farrant, a bunker specialist.
Ticket to Tuscany
A British couple who raffled off two Italian dream homes in the past year — a $517,000 vacation home in Tuscany and a $250,000 townhouse in Piazza Calabro — have another to give away, all in the name of charity. Their latest, a $500,000 four-bedroom, four-bath home in Tuscany, features a huge garden and a swimming pool. The recently refurbished home boasts a new kitchen, a fireplace with dual aspect windows, and double doors leading to a lower terrace with views of the surrounding mountains. The winner of the January 2022 raffle (tickets are $35 each) gets the deed to the house, the cost of transfer taxes and legal fees, and travel expenses to sign the paperwork. There are "no strings attached" to the disposition of the property: it can be for personal use, resold, or used as a rental. This is the third, and final, Italian property to be raffled off by Jon and AnnMarie Nurse, who have used past auctions to raise more than $100,000 for charity. The proceeds from this raffle will support The Children's Society (New York Post, Sept. 18).
Great Balls of Fire!
The American Meteor Society shared a video taken from the porch of a home in Rowland Pond, North Carolina, showing a massive fireball streaking across the sky (CBS News, Sept. 28). NASA says the fireball fell over the North Carolina coast around 7:40 PM and was one of at least five seen over the United States that night. Fireballs are meteors categorized as brighter than the planet Venus. On September 24 the society received 148 fireball reports from Maryland, North Carolina, South Carolina, West Virginia, and Virginia. North Carolina had the largest group of eyewitness accounts, with more than 80 people sending reports. NASA says an analysis shows the meteor over North Carolina was visible 48 miles above the ocean off Camp Lejeune and soared northeast at about 32,000 miles per hour. It traveled 26 miles through Earth's upper atmosphere before disintegrating 28 miles above Morehead City.
Silly Science
Science magazine Annals of Improbable Research has announced the recipients of the 31st annual Ig Nobel Prizes (United Press International, Sept. 10). The Ecology Prize went to a team of Spanish and Iranian researchers who compared different species of bacteria on discarded chewing gum recovered from paved surfaces in various countries. The Chemistry Prize went to a team of researchers from Germany, Britain, New Zealand, Greece, Cyprus, and Austria who tested whether bodily odors created by movie-theater audiences could be used to track incidents of violence, sexuality, drug use, and profanity in films. The Economics Prize went to a researcher whose study suggests that politicians' obesity can indicate the level of a country's corruption. The Peace Prize went to a team of American researchers who tested the hypothesis that humans evolved beards to protect themselves from punches to the face. The Physics Prize went to researchers who explored why pedestrians do not constantly collide with other pedestrians, while the Kinetics Prize went to a different team of researchers who explored why pedestrians sometimes do collide with others.
Digital Delight
Neuroscientists at Imperial College London wanted to know how pianists would cope with having two thumbs on one hand. So they fitted six piano players with a robot thumb next to the little finger of their right hand, which they steer using electrical signals generated when they move their foot. Within an hour, the players had learned to integrate the artificial digit into their playing. Researchers found that even non-piano-playing volunteers adapted to the thumb quickly, suggesting that we are not limited to using an extra digit for tasks with which we are already familiar. "The fact that you can actually play with eleven fingers is not entirely trivial," said Adlo Faisal, professor of artificial intelligence and neuroscience at the college's Department of Bioengineering and Department of Computing. "So the next challenge would be can we do two thumbs, so 12-fingered?" (Reuters, Aug. 25).
Identical Record
Guinness World Records has certified two Japanese sisters as the world's oldest living identical twins, aged 107 years and 330 days. The announcement coincided with Respect for the Aged Day, a national holiday in Japan. Umeno Sumiyama and Koume Kodama were born on Shodoshima island on November 5, 1913, the third and fourth of 11 siblings. As of September 1, they broke the previous record of 107 years and 175 days set by Japanese twin sisters Kin Narita and Gin Kanie. Sumiyama and Kodama were separated after finishing elementary school when Kodama was sent to work as a maid on the island of Kyushu, while Sumiyama remained on Shodoshima. Busy with their own lives for decades, the sisters rarely met until they turned 70, when they started making pilgrimages together to Shikoku temples. Certificates for their new record were mailed to the separate nursing homes where they now live. Japan is the world's fastest aging nation. About 29 percent of its population of 125 million is 65 years or older. About 86,510 of them are centenarians, half of whom turned 100 this year (Associated Press, Sept. 20).
©2021 New Oxford Review. All Rights Reserved.
To submit a Letter to the Editor, click here: https://www.newoxfordreview.org/contact-us/letters-to-the-editor/
"Catholicism's Intellectual Prizefighter!"
- Karl Keating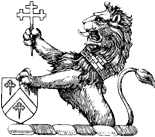 Strengthen the Catholic cause.
SUPPORT NOR TODAY
SUBSCRIBE
You May Also Enjoy
The News You May Have Missed
A Male-God Causes Wife-Beating... All Good Dogs Go to Heaven... Sleazy-Chic... Five-Minute Converts... Just Another Animal... Suckers for Drunks... Elderly Anarchists... Underpaid CEO... From the Department of Corrections...
The News You May Have Missed
The Church of Casual... Jesus Christ, Extremist... He Doesn't Want to Hear It... Purging the Puritans... If War Is Hell… Republican Transenator... Pooh-Poohing Winnie... Prostration of the Press... Sun, Fun & Fascism... and more
The News You May Have Missed
John Paul II Reincarnate... A Third Place to Do Number 1 & Number 2... Lowlands' Lower-Case Christ... For the Love of Flipper... Past Lives for Only $90... Condom Madonna... STD-grams... Music With a Twist...