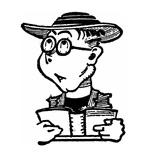 The News You May Have Missed
READ ALL ABOUT IT...
The Vatican's ancient library holds more than 180,000 manuscripts and 1.6 million books. The Church's resources, combined with her reputation as a font of knowledge, provided the backdrop for much eyebrow-raising when the Vatican resorted to Wikipedia — an online, user-composed "encyclopedia" — when it compiled and released biographies of the 22 new cardinals appointed in January (Guardian, Jan. 8). Journalists were tipped off to the cut-and-paste job by clues such as the description of many of the cardinals-elect as "Catholic." Willem Jacobus Eijk, the archbishop of Utrecht, is described as having a "strong tendency to conservatism, especially regarding abortion and homosexuality, which has made him one of the most talked about religious men in the country" — a description that certainly is not the Vatican's style. Spokesman Fr. Fede­rico Lombardi pointed out that the bios were carefully labeled as "unofficial" and said the decision to use Wikipedia was a temporary measure driven by haste.
Rev. Steve Bentley says he's doing everything he can to reach out to people who have never felt comfortable at a traditional house of worship. His shopping-center church in Flint Township, Michigan, features a hip, urban, galvanized watering trough for baptisms — and a tattoo parlor, reports the Associated Press (Jan. 6). Serenity Tattoo is located just a few dozen needle-lengths from Bentley's office. Two tattoo artists work at the fully licensed shop, which is open every day except Sunday. Bentley rejects criticism that a church is the wrong place for a tattoo parlor, and says that wearing body art is "morally neutral," like having one's ears pierced. Bentley, by the way, sports two tattoos himself.
The legality of a $2,000 fee paid to a "shaman" last summer to keep rain clouds away during the closing ceremony of an Under-20 World Cup soccer tournament in Bogota, Colombia, is being investigated by municipal auditors. The festival's director, Ana Marta de Pizarro, defended the hiring of Jorge Elias Gonzalez, a 64-year-old father of 12, to keep things dry, and said she wouldn't hesitate to do so again. "Maybe others see it as something odd or exotic," she said, "but for us it's a different way of approaching natural phenomena through traditional communities." Gonzalez said he learned his technique for "controlling clouds and driving away the rain" from his father and from a book that "contains the secrets of the wisdom of King Solomon" (Los Angeles Times, Jan. 19).
New York Philharmonic Conductor Alan Gilbert halted the performance of Mahler's Ninth Symphony when an audience member's iPhone rang at length just minutes before the end of the hour-and-a-half-long piece. "The symphony ends incredibly quietly so there was literally no way that we could go on," Gilbert told NBC News (Jan. 12). "So I stopped the music and I asked the general vicinity where the sound was coming from 'please turn off your cell phone.' And I had to ask several times…." In the ensuing pause, some in the audience reportedly shouted: "Kick him out!" and "$1,000 fine!" The offender — described as an elderly man — announced that the phone was off. Before continuing with the concert, Gilbert apologized and explained that normally it's best to ignore such disturbances, but this was "so egregious that I could not allow it."

Enjoyed reading this?
"Catholicism's Intellectual Prizefighter!"
- Karl Keating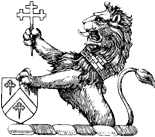 Strengthen the Catholic cause.
SUPPORT NOR TODAY
SUBSCRIBE
You May Also Enjoy
The News You May Have Missed
Lucifer's Public Schools... Sexy Fun Christianity... Scare Bears... Romantic Savior... Alien Odds... Quitting the Church in the Name of Christ... Skateboarding for Jesus... Lost Pilgrims... Cow Chip Bingo