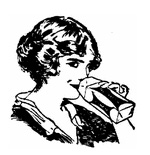 The News You May Have Missed: June 2021
Raising the Stake-Umms
Astrophysicist Neil deGrasse Tyson recently found himself in a bizarre Twitter beef. Even stranger: Many experts took the side of his adversary, processed-meat producer Steak-Umm (Huntington Post, April 13). It started when Tyson tweeted, "The good thing about Science is that it's true, whether or not you believe in it." Steak-Umm reply-tweeted, "log off bro," then added a little more meat to its contention, saying, "Science itself isn't 'true' it's a constantly refining process used to uncover truths based in material reality and that process is still full of misteaks. [Tyson] just posts ridiculous sound bites…he has no respect for epistemology." David Gorski, M.D., a surgeon and editor of Science-Based Medicine, commented, "Seeing a frozen meat company drag [Tyson] for intellectually sloppy thinking is not something you see every day. Worse for [Tyson], the frozen meat company is correct." When one Twitter user asked Steak-Umm, "What's the beef here?" the company responded, "just sick of Tyson's games." The celebrity astrophysicist hasn't responded directly to the processed-meat producer.
Wormnado!
After a heavy rainfall in Hoboken, New Jersey, a woman walking near the Hudson River spotted something unusual: a wormnado. Hundreds of worms had spread along the walkway, some of which had gathered in a cyclone-like shape where the grass meets the concrete. Worms breathe through their skin, so when rain saturates the soil, they must tunnel to the surface or risk drowning. Earthworms of the species Eisenia fetida do this by forming clusters and selecting a common direction during their migration, and they do so using touch rather than chemical signals. Saad Bhamla, assistant professor in the School of Chemical and Biomolecular Engineering at Georgia Tech, said that sudden changes in the soil's water, combined with the shape of the landscape, could explain the appearance of a spiraling wormnado. "If the water drained that way after flooding, the worms could be following a water gradient," he said. "We've seen them follow trails of water and form all kinds of paths and aggregate structures. These aggregations occur once water leaves" (Live Science, March 25).
Saga of the Serial Stowaway
A serial stowaway who's boarded more than 30 flights without a ticket was arrested at Chicago's O'Hare International Airport (CBS News, March 17). Marilyn Hartman, who faces criminal trespass charges, made it as far as Terminal 2 before she was apprehended. The 69-year-old is already facing a felony charge from a previous stowaway attempt. Hartman is no stranger to O'Hare, having snuck onto a plane bound for London in 2018. She was arrested there again the following year after attempting to pass through security without a boarding pass or ID. "The first time I was able to get through, I flew to Copenhagen," she said in a recent interview. "The second time, I flew into Paris." How did she do it? She got by security "by following someone that would be carrying like a blue bag," she explained. "And the next thing I know, I get into the TSA line, and TSA lets me through and they think I'm with the guy with the blue bag."
Unholy Trinity
A former Louisiana priest and two dominatrices were slapped with vandalism charges for having sex atop a church altar this past September (NOLA.com, March 19). Travis Clark, 37, former pastor of SS Peter & Paul Church in Pearl River; Mindy Dixon, 41; and Melissa Cheng, 28, were initially charged with obscenity following the alleged tryst inside the church. The three were busted after a passerby spotted them through a church window and reported them to police. The two dominatrices were wearing corsets and high heels during the threesome. Police recovered sex toys and stage lights at the scene, along with recording devices. Dixon and Cheng's attorney, Bradley Phillips, said state prosecutors "overstepped their bounds" by bringing charges against them. "This [is] nothing more than a thinly veiled attempt to regulate the morality of private individuals. Just because you don't like something, doesn't make it criminal." New Orleans Archbishop Gregory Aymond removed Clark from public ministry the day after his arrest. He ordered the church's altar to be burned, and he consecrated a new one this past October.

Enjoyed reading this?
"Catholicism's Intellectual Prizefighter!"
- Karl Keating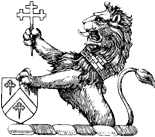 Strengthen the Catholic cause.
SUPPORT NOR TODAY
SUBSCRIBE