The News You May Have Missed: June 2019
Decaffeination Nation
Switzerland announced plans to abolish its emergency stockpile of coffee, after declaring the beans not vital for human survival (Reuters, April 10). Nestlé, the maker of instant coffee Nescafé, and other importers, roasters, and retailers are required by Swiss law to store bags of raw coffee. The nation stockpiles other staples, too, such as sugar, rice, edible oils, and animal feed. This system of emergency reserves was established between World War I and World War II as preparation for potential shortages due to war, natural disasters, or epidemics. Coffee stockpiling obligations would expire by the end of 2022. "The Federal Office for National Economic Supply has concluded coffee…is not essential for life," the government said. "Coffee has almost no calories and subsequently does not contribute, from the physiological perspective, to safeguarding nutrition." Switzerland's 8.5 million residents consume around 20 pounds of coffee per person annually, eclipsing Britain's 7.27-pound average, and double the ten pounds consumed by Americans.
Yabba Dabba Don't
The grounds of a home styled after The Flintstones in a San Francisco suburb have sparked a legal fight between town officials and the property owner (Fox News, April 4). The 2,730-square-foot house — currently painted red and purple, with a giant "Yabba Dabba Do" sign near the driveway — was built in 1976. The home's garden, visible from the freeway, features several dinosaurs and a life-size Fred Flintstone sculpture that were placed without the required permits. The current owner, Florence Fang, a prominent philanthropist who purchased the home in June 2017 for $2.8 million, doesn't live there but uses it for entertaining and charitable events. Her attorney said snobby city officials are violating Fang's constitutional right to enjoy her yard. But Tim Iglesias, a professor at the University of San Francisco School of Law, sees it as a situation in which "a very wealthy, sophisticated homeowner has basically thumbed her nose at the city consistently. If they let her get away, then all the other wealthy people in Hillsborough can say, 'Hey, I can do whatever I want with my property.'"
The Real MacKay
Voters on Canada's Prince Edward Island faced an unusual choice when they cast ballots in last April's provincial election. In the district of Kensington-Malpeque, incumbent Matthew MacKay was challenged by another Matthew MacKay (Sky News, March 31). The incumbent MacKay, who represents the Progressive Conservatives and ultimately won re-election, is 37 and works as an estate agent. His 64-year-old challenger offered to use his middle initial on the ballot, appearing as Matthew J. MacKay. A Green Party candidate, Matthew J. said the island's Scottish settlers were partly responsible for the problem. "The Scots are very frugal people," he said. "We recycle everything — we even recycle names." The semi-retired graphic artist added, "There are a lot of MacKays and there are a lot of Matthews," and "I'm surprised it hasn't happened in PEI before." Voter confusion was minimal. MacKay explained that "District 20 has only 4,000 voters and most of us know everybody here anyway." For good measure, each candidate's party and hometown were listed on the ballot.
Trash War
Canada shipped more than 100 containers of household trash, including plastic bottles and bags, newspapers, and used adult diapers, to the Philippines in 2013 and 2014. Customs officials said the shipments of waste were incorrectly declared by a private firm as recyclable plastic. Philippine President Rodrigo Duterte, after warning Canada to take back the shipped garbage, has threatened to dump the tons of trash on Canada's beaches (Fox News, April 29). Duterte said he'd "declare war" against Canada if it failed to remove the containers, and a few days later he gave the Great White North an ultimatum: "We will send them back to your shores." Salvador Panelo, a spokesman for Duterte, later confirmed the president's words, saying, "Totoo 'yun. Galit siya. (That's true. He's angry)." Panelo also said that Duterte's comments about starting a war with Canada and dumping its garbage on its beaches are "figures of speech" and that the former was "an expression of outrage." But, Panelo opined, "I don't think any country would want to trigger another world war because all of us will be annihilated."

Enjoyed reading this?
"Catholicism's Intellectual Prizefighter!"
- Karl Keating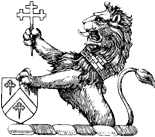 Strengthen the Catholic cause.
SUPPORT NOR TODAY
SUBSCRIBE
You May Also Enjoy
The News You May Have Missed
Noshes for Nudists... Love at First Whiff... Peace Advocate Advocates War... Certified Kosher Cannabis... Law Soup... Let It Flow... Favorite Replacements... An Ancient Human Dream... Beware the Epitaph... and more
The News You May Have Missed
Atheist Evangelization... Faking Motherhood... Biohacking... Ladies or Gentlemen... The Fickle Gender... Our Lady of the Lava Lamp... Don't Do the Hokey Cokey... The Obama Stimulous Package