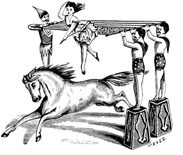 The News You May Have Missed: July-August 2020
Serial Liar
French author Stéphane Bourgoin, whose books about serial killers have sold millions of copies, has admitted to being a fraud (Guardian, May 13). Bourgoin was widely viewed as a leading expert on murderers, having published more than 40 books and hosted several French television documentaries on the subject. He has claimed to have interviewed more than 70 serial killers and that his own wife was murdered in the 1970s by a serial killer. But in January, 4ème Oeil Corporation, an anonymous collective, accused Bourgoin of lying about his past. Bourgoin subsequently admitted that the wife he had written about never existed, that he had never trained with the FBI, that he had never interviewed Charles Manson, and that he had never been a professional soccer player — another claim he had made. "My lies have weighed me down," said Bourgoin, who described himself as a mythomaniac. "I am profoundly and sincerely sorry. I am ashamed of what I did; it's absolutely ridiculous."
Helpful Cocaine Hippos
When Colombian drug lord Pablo Escobar was killed in 1993, he left behind, among other things, a zoo stocked with wild animals. Nearly three decades later, dozens of hippos, descendants of Escobar's animals, might be helping to restore an ecosystem in the wilds of northern Colombia to an extent not seen since before the widespread extinction of megafauna. A team of conservation biologists has compared the traits and impacts on the ecosystem of Escobar's "cocaine hippos" with their extinct counterparts from the Late Pleistocene period (130,000-12,000 years ago). "The feral hippos are similar in diet and body size to extinct giant llamas, while a bizarre type of extinct mammal — a notoungulata — shares with hippos large size and semiaquatic habitats," explained John Rowan, an organismic and evolutionary biologist at the University of Massachusetts Amherst. "So, while hippos don't perfectly replace any one extinct species, they restore parts of important ecologies across several species." The study found that introducing large herbivore species across the world could restore lost ecological traits to many ecosystems, thereby counteracting a legacy of extinctions (Guardian, March 24).
"He Drew Me Up from the Desolate Pit" (Ps. 40:2)
A worker at a New Jersey cemetery was trapped for nearly half an hour when a grave collapsed on him while he was measuring it (Fox News, May 6). The unidentified 59-year-old gravedigger was working at Hillside Cemetery in Lyndhurst when the sides of the eight-foot-deep grave caved in, pinning him up to his knees in dirt. "They did not utilize any shoring when they were digging the grave," Police Sgt. Vincent Auteri said. "He decided to jump in nevertheless." The man's cries for help were heard by coworkers who called a rescue crew to free him from a situation that has prompted nightmares for many. Taphophobia is the irrational fear of being buried alive. After being pulled to safety, the cemetery worker complained of back and chest pain.
Corona Robodog
Authorities in Singapore attempted to curb coronavirus infections by enlisting the help of a robot dog to remind joggers and cyclists to maintain social distancing (Reuters, May 8). The remote-controlled, four-legged machine built by Boston Dynamics was first deployed in a central park as part of a two-week trial. "Let's keep Singapore healthy," the yellow and black robodog named SPOT said in English as it roamed around. "For your own safety and for those around you, please stand at least one meter apart. Thank you," it added, in a soft female voice. Despite the niceties, breaches of Singapore's strict lockdown rules could result in hefty fines and even jail time. The city-state of 5.7 million people had one of the highest tallies of COVID-19 cases in Asia. Another robot, in the shape of a small car, was deployed at a nearby reservoir to warn visitors "not to loiter" and that "gatherings are not allowed."

Enjoyed reading this?
"Catholicism's Intellectual Prizefighter!"
- Karl Keating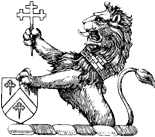 Strengthen the Catholic cause.
SUPPORT NOR TODAY
SUBSCRIBE
You May Also Enjoy
The News You May Have Missed
Eat & Run... Fear the Preacher... Congratulations, It's a Cyborg... Science for Sale... Higher Learning... Lord of the Lost Luggage... and more
The News You May Have Missed
A Laughing Matter... The Shortcomings of Tall Men... Are You Smarter than an Atheist?... Crowd-Surfing the Messiah... Sacred Heart's Strange Bedfellows... The Bible: Banished in Britain... Reykjavik's Rocky Road Work... Constitutional Right to Shack Up... Proving Negatives in Malta