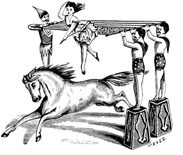 The News You May Have Missed: July-August 2020
Serial Liar
French author Stéphane Bourgoin, whose books about serial killers have sold millions of copies, has admitted to being a fraud (Guardian, May 13). Bourgoin was widely viewed as a leading expert on murderers, having published more than 40 books and hosted several French television documentaries on the subject. He has claimed to have interviewed more than 70 serial killers and that his own wife was murdered in the 1970s by a serial killer. But in January, 4ème Oeil Corporation, an anonymous collective, accused Bourgoin of lying about his past. Bourgoin subsequently admitted that the wife he had written about never existed, that he had never trained with the FBI, that he had never interviewed Charles Manson, and that he had never been a professional soccer player — another claim he had made. "My lies have weighed me down," said Bourgoin, who described himself as a mythomaniac. "I am profoundly and sincerely sorry. I am ashamed of what I did; it's absolutely ridiculous."
Helpful Cocaine Hippos
When Colombian drug lord Pablo Escobar was killed in 1993, he left behind, among other things, a zoo stocked with wild animals. Nearly three decades later, dozens of hippos, descendants of Escobar's animals, might be helping to restore an ecosystem in the wilds of northern Colombia to an extent not seen since before the widespread extinction of megafauna. A team of conservation biologists has compared the traits and impacts on the ecosystem of Escobar's "cocaine hippos" with their extinct counterparts from the Late Pleistocene period (130,000-12,000 years ago). "The feral hippos are similar in diet and body size to extinct giant llamas, while a bizarre type of extinct mammal — a notoungulata — shares with hippos large size and semiaquatic habitats," explained John Rowan, an organismic and evolutionary biologist at the University of Massachusetts Amherst. "So, while hippos don't perfectly replace any one extinct species, they restore parts of important ecologies across several species." The study found that introducing large herbivore species across the world could restore lost ecological traits to many ecosystems, thereby counteracting a legacy of extinctions (Guardian, March 24).
"He Drew Me Up from the Desolate Pit" (Ps. 40:2)
A worker at a New Jersey cemetery was trapped for nearly half an hour when a grave collapsed on him while he was measuring it (Fox News, May 6). The unidentified 59-year-old gravedigger was working at Hillside Cemetery in Lyndhurst when the sides of the eight-foot-deep grave caved in, pinning him up to his knees in dirt. "They did not utilize any shoring when they were digging the grave," Police Sgt. Vincent Auteri said. "He decided to jump in nevertheless." The man's cries for help were heard by coworkers who called a rescue crew to free him from a situation that has prompted nightmares for many. Taphophobia is the irrational fear of being buried alive. After being pulled to safety, the cemetery worker complained of back and chest pain.
Corona Robodog
Authorities in Singapore attempted to curb coronavirus infections by enlisting the help of a robot dog to remind joggers and cyclists to maintain social distancing (Reuters, May 8). The remote-controlled, four-legged machine built by Boston Dynamics was first deployed in a central park as part of a two-week trial. "Let's keep Singapore healthy," the yellow and black robodog named SPOT said in English as it roamed around. "For your own safety and for those around you, please stand at least one meter apart. Thank you," it added, in a soft female voice. Despite the niceties, breaches of Singapore's strict lockdown rules could result in hefty fines and even jail time. The city-state of 5.7 million people had one of the highest tallies of COVID-19 cases in Asia. Another robot, in the shape of a small car, was deployed at a nearby reservoir to warn visitors "not to loiter" and that "gatherings are not allowed."
Treading Lightly in Chicago
Chicago Mayor Lori Lightfoot threatened to issue citations and even arrest anyone who violated her stay-at-home orders. "We will shut you down, we will cite you, and if we need to, we will arrest you and we will take you to jail," Lightfoot said. "Don't make us treat you like a criminal, but if you act like a criminal and you violate the law and you refuse to do what is necessary to save lives in this city in the middle of a pandemic we will take you to jail, period" (ABC7chicago.com, May 3). Pastor Courtney Lewis of Chicago's Cornerstone Baptist Church said multiple police cars and a government representative showed up one Sunday demanding that services end. Lewis said it was "like the Soviet-style KGB." It is worth noting that three weeks later, when rioters, incited by Black Lives Matter protestors, burned cars, destroyed buildings, looted stores, and orchestrated general mayhem, Lightfoot issued no such warning.
Faceless Criminals
Police in Santa Ana, California, say robberies in the city have risen by 50 percent since the coronavirus lockdown. "It's horrible," said Elias Khawan, who owns a gas station and convenience store. "I mean, I know we have to take certain measures because of what's happening with COVID-19, but it's the perfect script or manual for a robber — the mask, the sunshade and a hoodie." Santa Ana Police Cpl. Anthony Bertagna said that "suspects wearing the mask and using that to their benefit" have become "the norm." Before the pandemic, masked marauders had to free their faces immediately after leaving a bank or store to avoid suspicion once back among the general public. But it came with the risk of being photographed and identified through omnipresent surveillance cameras and cellphones. These days, criminals can keep their masks on and blend in easily with or without being "captured" in images (CBS Los Angeles, March 17).
Melon Heads
Two men walked into a Virginia convenience store wearing hollowed-out watermelons with eye holes over their heads, but they weren't trying to protect themselves from coronavirus. They were there to steal. The Louisa Police Department put out a call to the public asking for tipsters to help identify the "MELON-HEADS." The request bore fruit, and authorities arrested one suspect, Justin Rogers, 20, who was charged with larceny, underage possession of alcohol, and petit larceny of alcohol. "I'm in my 46th year of law enforcement," said Louisa Police Chief Tom Leary. "I've seen a lot of strange things; this certainly ranks up there with some of the more unusual events for sure" (USA Today, May 20).
Seeing Red
During the seemingly endless downtime during the coronavirus lockdown, many people turned to time-consuming activities like solving jigsaw puzzles. Capitalizing on the trend, Heinz released what it said "might be the slowest puzzle on earth" (The Mirror, May 13). In honor of the brand's 57 sauce varieties, the puzzle is composed of 570 pieces, all of which are red. Yes, every single piece of the puzzle is ketchup-colored. "Heinz is known for its iconic slow-pouring ketchup," said David Chalbert, a senior brand manager. "In a period when everyone has a little more time on their hands and puzzle popularity has skyrocketed, we wanted to help pass the time by connecting the two…. And this ridiculously slow, all-red Heinz Tomato Ketchup puzzle felt like the perfect fit." Customers remarked that the "micro" nature of the puzzle makes it incredibly difficult to complete.
Belgium: Supersize Those Fries
With potato farmers and processors struggling, Belgians are being urged to eat more french fries to offset a slump in demand due to the coronavirus pandemic (Reuters, April 29). Belgium is the world's largest exporter of fries and frozen potato products, its processors converting 5.3 million tons of potatoes into fries, mash, and chips per year and exporting them to more than 160 countries. But coronavirus restrictions forced the closure of cafés and restaurants, the industry's prime customers for fries, and processing firms have seen demand fall by as much as 80 percent. "We know Belgians like their fries; its intangible heritage [is part of] our frying culture, so we ask Belgians to consume an extra portion of fries to allow us to process more potatoes and to avoid food waste," said Romain Cools, secretary-general of industry group Belgapom. Some 750,000 tons of potatoes will not be processed in Belgium this year.
Roll Out the Cakes
A quick-thinking Helsinki bakery saved itself from financial ruin during the coronavirus lockdown by creating a cake that looks like a roll of toilet paper. The dismayed staff at the Rönttösrouva bakery found all their orders canceled in March, at the same time as panicked consumers began to hoard toilet paper. This sparked the idea of a TP-roll cake made of oat batter and passion fruit mousse and covered with white fondant. The first five cakes sold within an hour, baker Uliana Timofeeva told Reuters (April 8), and the cake became a social-media hit. The bakery soon had hundreds of orders, and its owner, Saana Lampinen, was even able to hire two extra workers for her nine-member team.
I'm Not There
The makers of Coors Light beer unveiled a new service for the COVID-19 era: A "clone machine" that allows video conference attendees to leave their cameras without being missed (United Press International, May 14). The Coors Light Clone Machine creates a 30-second video loop of the user that can be activated during a video chat to give the user "just enough time to sneak in a trip to the fridge for a cold beer." The company said the video loop can be saved from its website and then set as the user's background in a variety of video-chatting apps. It's "a hassle-free interface" that will "allow you to record and save a video of yourself nodding along politely, with the occasional smile, while your boss talks about the latest budget reports or your friend wants to put her new baby on to talk for the millionth time," Coors said in a statement.
His Ninth Life
A planning commissioner of Vallejo, California, resigned after throwing his pet cat and apparently drinking a beer during a video conference with city officials (Associated Press, April 27). During the meeting, Chris Platzer announced, "I'd like to introduce my cat." He then picked up his pet before suddenly tossing it off-screen. Platzer was also seen sipping from a green bottle during the meeting. After the conference ended, he could be heard saying, "I'm going to call bulls**t on you, little b*****s." Platzer resigned a few days later, before the city council was set to consider a resolution removing him from the seven-person panel. "I did not conduct myself in the Zoom meeting in a manner befitting of a planning commissioner and apologize for any harm I may have inflicted," Platzer said. "I serve at the pleasure of the council and no longer have that trust and backing…. We are all living in uncertain times and I certainly, like many of you, am adjusting to a new normalcy."
Covid Coaster
A San Diego theme park that has to keep a roller coaster running every day despite the coronavirus lockdown has recruited some unusual passengers immune to the virus — stuffed animals. The Giant Dipper roller coaster at Belmont Park in Mission Beach has been closed to visitors since mid-March due to the COVID-19 pandemic, but it still has to run every day to keep the machinery in good working order. Park officials said the maintenance crew grew tired of running the coaster without passengers, so they decided to load the 95-year-old ride with plush toys. The coaster is now running multiple times a day with its cars filled with stuffed animals that formerly served as prizes for the park's games (San Diego Union-Tribune, June 4).
Dining with Dummies
A tony restaurant in Washington, Virginia, has come up with a unique way to fill the spatial void created by social-distancing rules. Staff at The Inn at Little Washington have placed "theatrically dressed" mannequins at empty tables to serve as "an entertainment and design touchpoint" at the Michelin-rated three-star destination. "I've always had a thing for mannequins," said Chef Patrick O'Connell, a recipient of the 2019 James Beard Lifetime Achievement Award. "They never complain about anything, and you can have lots of fun dressing them up. When we needed to solve the problem of social distancing and reducing our restaurant's occupancy by half, the solution seemed obvious — fill it with interestingly dressed dummies." The mannequins weren't simply pulled from a Macy's window; they were outfitted by the Signature Theatre in Arlington to look like dining couples from the 1940s. "We're all craving to gather and see other people right now," O'Connell said. "They don't all necessarily need to be real people" (Food & Wine, May 13).
Seoul Sisters
A professional soccer team in South Korea apologized after the "mannequins" it used to fill the seats during a televised game were identified as sex dolls (United Press International, May 18). Viewers of FC Seoul's K-League game against Gwangju FC pointed out that the buxom female faux-fans in the stands held banners advertising adult websites. A spokesman for FC Seoul said there was apparently a "misunderstanding" with the supplier, who had assured officials that the dolls were not intended for "sexual use." The team said in a statement that its "intention was to do something light-hearted in these difficult times. We will think hard about what we need to do to ensure that something like this never happens again."
Playing Dead
The mayor of a town in Peru posed as a dead coronavirus victim — by lying in a coffin while wearing a facemask — to avoid being arrested for violating lockdown rules that he should have been helping enforce (New York Post, May 21). Jaime Rolando Urbina Torres was out drinking with friends in Tantará when he allegedly played dead to throw off the cops who'd arrived to bust him and his buddies for defying public health orders. Police claim Mayor Torres staged the macabre scene to appear as if he were a victim of COVID-19. Torres had come under fire for failing to open emergency quarantine shelters and failing to implement safety checks. Police detained the mayor — who was already facing criticism for being absent for much of the time during the outbreak — for violating the curfew and social-distancing laws.
©2020 New Oxford Review. All Rights Reserved.
To submit a Letter to the Editor, click here: https://www.newoxfordreview.org/contact-us/letters-to-the-editor/
"Catholicism's Intellectual Prizefighter!"
- Karl Keating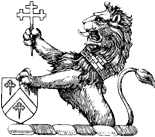 Strengthen the Catholic cause.
SUPPORT NOR TODAY
DONATE
You May Also Enjoy
The News You May Have Missed
Return, Then, Most Gracious Advocate... Episcopal Church Barbie -- High Church Edition... Clueless at the Foreign Office... To Catch a Pope... Pornographic Crucifix?... Psychic Terrorism... Mayor Mort... Brewery Workers of the World, Unite! -- For Free Beer... Sheepish Convicts... Margin of Error...
The News You May Have Missed
The Vatican's Angry Birds... Atheist Schism... Lost in the Gender Gap... Live by the Snake… Donor Beware... No Muslims on Mars?... One Man's Treasure... A Year without God... Legitimate Businesses... The Armor of God...