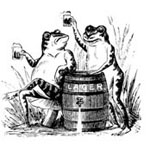 The News You May Have Missed: September 2022
Still the Chaplain
As gunfire erupted during Philadelphia's Fourth of July fireworks, two law-enforcement officers were struck, each sustaining graze wounds. One's narrow escape from serious injury or death was "miraculous," said Philadelphia Police Commissioner Danielle Outlaw (Catholic Philly, July 5). A bullet had pierced the officer's hat — and stopped. Taped inside his hat was a funeral Mass card for Oblate Father Steven Wetzel, founder of Michael the Archangel Ministry at the Fraternal Order of Police Lodge 5. The 64-year-old Wetzel, a Philadelphia native, had been laid to rest at the Cathedral Basilica of SS Peter and Paul two months earlier, following a sudden and brief illness. Fr. Wetzel provided pastoral care, crisis ministry, and spiritual enrichment to 14,000 active and retired Philadelphia Police Department members and their families. According to Sgt. Michael Cerruti, Fr. Wetzel is "still looking out" for his flock. "There is no doubt in my mind that Father Steve saved that officer's life," he said. Sgt. Cerruti is one of "countless officers" who keeps Wetzel's funeral card with him "at all times."
Our Bodies, Our Passengers
Brandy Bottone was driving in the high-occupancy-vehicle lane in Dallas when a policeman pulled her over. When the officer said there didn't appear to be anyone in the car with her, Bottone had a retort: she was 34 weeks pregnant. "He said, 'Is there somebody else in the car?' And, looking around, I said, 'Yes there is,'" she told CNN (July 11). "And he said, 'Well, where?' I pointed at my stomach and I was like, 'Right here.'" The interaction came shortly after the U.S. Supreme Court ruled against a federal right to abortion. Bottone told the officer, "Well, in light of everything that's happened, and I'm not trying to make a huge political stance here, but do you understand that this is a baby?" He responded, "Well, it's two bodies outside of the body, so that doesn't count." Bottone couldn't convince the officer. "He kind of just brushed me off and asked me to go to the other officer to get my citation," she said.
Quiet Please, We're Driving
Florida drivers blasting loud music can now wind up with a ticket and a $114 fine since a new statute went into effect this July. Some drivers aren't happy about it. "That's not cool at all," said Jayden Yawn of Lakeland. "It's like, you could be driving around having fun, playing the music loud with the windows down and could be fined for that." Rick Dubose sees it differently. Loud music "can also distract from emergency equipment going by," he said. "You can't hear the sirens because you're having to listen to the 'thump, thump' or the high bass." Florida's "loud music" law prohibits sound produced by mechanical devices or instruments from within a motor vehicle that is "plainly audible" from at least 25 feet away. Bartow Police Capt. William Stevens says the law gives officers another avenue to initiate a traffic stop, allowing them "to attempt to or see if they can identify any other identifiers that would allow them to continue on with any criminal investigation" (Nexstar, June 26).

Enjoyed reading this?
"Catholicism's Intellectual Prizefighter!"
- Karl Keating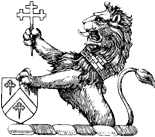 Strengthen the Catholic cause.
SUPPORT NOR TODAY
SUBSCRIBE
You May Also Enjoy
The News You May Have Missed
Info Dump... Ring of Masculine Purity... TV Is Such a Drag... The Avenging Angel's Anomaly... The Gospel According to MAGA... Rain of Error... Robo Creep of Terminal B... A Dressing Down... Date Night with the Dine-&-Dasher... Critical Error... Waxing about Dignity... No Horsing Around... and more
The News You May Have Missed
"Oh God," Says the Atheist... Ashes to Go... Spring Break's Last Resort... Facebook'em, Danno... An Actual Wake... Epic Unions... Pulling the Wool Over Our Eyes... That's Why It's Called Dope
The News You May Have Missed
Mothers Are Expensive to Replace... The Doctor Is Out... Return of the Temple Prostitutes... Unloved Triangle... Is There a Waiver for That?... Cheaper Than Therapy... White House Home Brew... and more