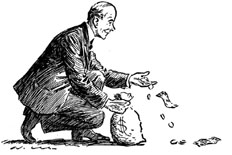 The News You May Have Missed: December 2019
Fun with Feminism
Toy company Hasbro has debuted Ms. Monopoly, a twist on one of America's most recognizable board games in which female players get more money. Unlike the classic Monopoly, women collect $240 when they pass "Go," while male players collect the usual $200. It's "a fun new take on the game that creates a world where women have an advantage often enjoyed by men," the company said in a statement. "But don't worry, if men play their cards right, they can make more money too." That's not the only difference. Instead of buying property, players invest in inventions created by women, like Wi-Fi and chocolate chip cookies, though mainstays such as jail, luxury taxes, and Chance cards are still included. Ms. Monopoly was released a few weeks after Hasbro debuted Monopoly Socialism, a tongue-in-cheek game that received criticism for its flippant handling of socialism. The company debuted Monopoly for Millennials in 2018, poking fun at stereotypical millennial trends such as avocado toast and veganism (CNN, Sept. 10).
21st-Century Haunted House
A couple in Milwaukee says hackers took control of their thermostat and in-home cameras after gaining access to their Google Nest system (CNN, Sept. 24). "It's supposed to make me feel safe, and I didn't feel safe," Samantha Westmoreland said of her $700 "smart" system. She returned from work one day to a blazing hot home and noticed the thermostat was turned all the way up to 90 degrees. She thought it was a glitch and set it back to room temperature, not realizing it was the beginning of a rollercoaster 24 hours. The thermostat continued to go up, and a voice began speaking from a camera in the kitchen and then playing vulgar music. The Westmorelands want others to be aware that hackers are outsmarting the smart home, an experience Samantha called "super scary." She and her husband believe someone hacked into their Wi-Fi and then their Nest. Google claimed its Nest system was not breached and blamed the couple for using a compromised password.
Full of eGrace
Shortly after the Vatican debuted a digital "smart rosary" bracelet, a cybersecurity firm found that the device is vulnerable to hacking (Catholic News Agency, Oct. 21). The eRosary allows users to track their prayers, find spiritual resources, and connect with an online prayer community. Fidus Information Security discovered that the device's weak safety measures could allow hackers access to a user's personal information, including phone number, date of birth, gender, and height. "One of our researchers decided to check out the code, and in just 10 minutes found some glaring issues," said Fidus founder Andrew Mabbitt. Vatican coders went to work on the problem immediately, and the issue has been corrected. The eRosary was launched by Pope Francis's Worldwide Prayer Network and developed by Taiwan-based GadgTek, Inc. It activates when the user makes the sign of the cross, tracks the user's progress, and, in connection with the user's phone, provides visual aids and audio reflections on the Mysteries of the Rosary. It's available at Amazon.it for $109.

Enjoyed reading this?
"Catholicism's Intellectual Prizefighter!"
- Karl Keating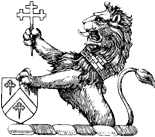 Strengthen the Catholic cause.
SUPPORT NOR TODAY
SUBSCRIBE
You May Also Enjoy
The News You May Have Missed
May the Faith Be With You... Teaching Tattoo Tolerance... Triumph of the Bearded Lady... Respecting Satanists... Parliamentary Toilet-Talk... Electronic Jihad... Ban Hateful Lemmings... Compulsory Golf... Rent-A-Pilgrim
The News You May Have Missed: July-August 2019
The Cost of Persistent Chaos... And You Shall Call His Name… Communists Have Feelings Too... Outside the Lines... Unto Dirt You Shall Return... Funny Money... Back to Beer... Beer Black Market... By the Seats of Their Pants... Woolly Schoolmates... and more