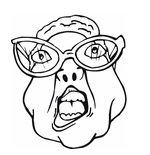 The News You May Have Missed
READ ALL ABOUT IT...
Burgers Are Forever
An Ontario man is selling an unusual set of items on eBay: an uneaten McDonald's cheeseburger and fries that have spent six years on a shelf and were never refrigerated. Dave Alexander, who posted the food on the online auction site, said the fries are "stunningly good looking," as if "they were purchased this morning," and the cheeseburger "looks just like it's brand new cosmetically," though the patty "has darkened a little bit" and the bun is "about as hard as a hockey puck." Alexander's daughter bought him the meal in June 2012 so he could determine whether rumors that McDonald's food doesn't decompose were mere urban legend. He placed a homemade burger and fries next to the fast-food items five years ago, and those have been rotting, as expected. The McDonald's meal started at $22.91, and bids reached $62.65 with six days remaining in the auction (United Press International, July 6).
This summer, archeologists in Egypt opened an ancient sealed sarcophagus and found three skeletons stewing in a putrid, rust-colored soup. A Change.org user going by the name Innes Mck created a petition to allow people to sample the sarcophagus soup. "We need to drink the red liquid from the cursed dark sarcophagus in the form of some sort of carbonated energy drink so we can assume its powers and finally die," reads Mck's petition, which has garnered 8,000 signatures so far. When it was revealed by the Egyptian Ministry of Antiquities that the liquid is actually sewage water that leaked in over the centuries, Mck responded on Change.org: "Please stop trying to tell me the skeleton juice is mostly sewage thats impossible [sic] everyone knows skeletons cannot poop" (Huffington Post, June 21).
Officials in Newport Beach asked a superior court judge to block an operation that identifies itself as a church but is actually a marijuana dispensary (Los Angeles Times, July 3). The lawsuit states that the Church of the Holy Grail (CHG) has been operating without a business license, and the Southern California city is seeking a $25,000 civil penalty. CHG is listed on Weedmaps.com, an online marijuana forum, as a dispensary selling marijuana herbs, extracts, edibles, and topical products. But CHG's attorney says its use of marijuana is "a lawful exercise of religion." CHG wrote on Weedmaps that its "ministry centers provide individualized faith counseling to members in conjunction with Q'Aneh-Bosm and its herbal components…. For many years, Q'Aneh-Bosm, our central sacrament, has been used in religious rituals and for healing." Customers on the site give CHG 4.9 out of a possible five stars.

Enjoyed reading this?
"Catholicism's Intellectual Prizefighter!"
- Karl Keating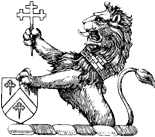 Strengthen the Catholic cause.
GET A 7 DAY FREE TRIAL
FREE TRIAL
You May Also Enjoy
The News You May Have Missed
Domo Arigato, Fr. Roboto... Self-Boycott... Huaraches of Victory... A New Era for Cuba... Bunker Mentality... Primate Update... Rocking the Hairy Chest... Free-Speech Breach... Screaming for Peace... Love Train... and more
The News You May Have Missed
What Osama Watched... Red Devil... Getting Over the Hump... Drunk Droning... Leaving the Left Coast... Pizza Antidote... Instrument of Torture, Object of Desire... Mutually Assured Cybercide... and more
The News You May Have Missed
Doggin' It... Bible-Bashing as Art... Pagan Holidays... Fijian Funny Business... Hamming It Up... I'm Not a Priest But I Play One in Hospitals... Not Quite Normal...