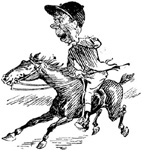 The News You May Have Missed: April 2020
Gaming the Grid
A German artist "hacked" the Google Maps traffic app — using a red wagon loaded with 99 smartphones (Business Insider, Feb. 3). Simon Weckert toted the wagonload of smartphones through Berlin, and every street he traversed appeared as a traffic-heavy red zone on Google Maps, which rerouted drivers to avoid those streets. Google Maps determines traffic conditions by continuously pinging smartphones that use location services and by using "contributions from the Google Maps community," a spokesman said. "We've launched the ability to distinguish between cars and motorcycles…though we haven't quite cracked traveling by wagon." Weckert carried out his experiment last summer and published the results on Google Maps' 15th anniversary this February. He said he wanted to draw attention to the blind trust many people have in tech companies and platforms. "Maps have the potential as an instrument of power," he said, adding that we tend to see the data on apps like Google Maps as objective. "Thus, data are viewed as the world itself, forgetting that the numbers are only representing a model of the world."
Can't Buy Me Love
After the Democratic caucuses in Iowa, billionaire Mike Bloomberg announced he was doubling his presidential campaign's advertising budget, part of which went to pay social-media influencers to make him seem cool (Daily Beast, Feb. 7). Bloomberg quietly linked up with Tribe, a "branded content marketplace" that connects social-media influencers with brands that want to advertise to their followers, to pitch influencers to create content highlighting why they love the former New York City mayor. Bloomberg, a Democratic who has since bowed out of the race, paid social-media users who have between 1,000 and 100,000 followers a fixed $150 fee to "Show+Tell why Mike is the candidate who can change our country for the better." Influencers were encouraged to "be honest, passionate and be yourself!" — and not to use profanity, nudity, or "overtly negative content." Bloomberg's approach was novel: None of the other high-polling candidates admitted to paying influencers to create content for them or asking influencers to post content on their own channels in exchange for money.
Automated Climate Denial
A Brown University study has found that a quarter of Twitter posts about climate change were written by bots, computer programs that masquerade as humans (BBC News, Feb. 22). The tweets in question have created the impression that there's widespread climate-change denial. The researchers used a tool called Botometer to analyze 6.5 million tweets from the period surrounding President Trump's June 2017 rejection of the Paris climate accord, and they found 25 percent were likely posted by bots. "These findings suggest a substantial impact of mechanized bots in amplifying denial messages about climate change," the report states. The researchers could not identify who was behind the bots, but they did find that bots also wrote 38 percent of tweets about "fake science" and 28 percent of tweets about oil company Exxon. They also found that tweets supporting climate action came from bots only five percent of the time. Emilio Ferrara, research professor at the University of Southern California, explains this pernicious influence: "Think of a bot as a megaphone" made to give "the impression that there is organic support behind a movement or idea."

Enjoyed reading this?
"Catholicism's Intellectual Prizefighter!"
- Karl Keating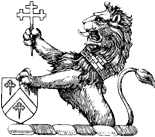 Strengthen the Catholic cause.
SUPPORT NOR TODAY
SUBSCRIBE
You May Also Enjoy
The News You May Have Missed
Here, Kitty Kitty... Failure to Launch, Parte Seconda... Jesus Banned in Pakistan... Get on Your Toilet Trike & Ride... Holy Dumping Ground... Panda Poo Brew... Up to His Old Tricks... Sr. Marie's Black Habit... Awaiting the Corduroy Messiah... and more
The News You May Have Missed
Rudolph the Red-Nosed Religious Symbol... Away With the Manger... Have Yourself a Homosexual Christmas... Calling In "Gay"... God Is Pro-Choice?... Obama the Civil, Obama the Decent... New Renovation Trend Coming?
The News You May Have Missed
Crucifixion: A Health Hazard... High On Mt. Sinai... Blinded by the Light... Teapot Dome Scandal... Abortion Principal... Caught in the Middle... Battling Benedictines... Bewitching Birth... Same-Sex Sermon on the Mount