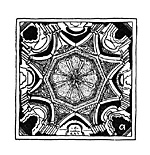 The News You May Have Missed
READ ALL ABOUT IT...
The Mosque Underwear Riot
Underpants allegedly bearing images of a mosque sparked protests in Srinagar, the summer capital of Indian Kashmir. The protests started after some Muslim men spotted a brown-colored sketch of a building with a huge dome fitted with a cross mast and a transept imprinted on an undergarment. Chanting pro-Islam, anti-Israel, and anti-India slogans, the protestors alleged that conspiracies against Muslims are being hatched across the globe. "The images of sacred places on the undergarments have hurt our sentiments. It is a conspiracy of America, Israel, and other Western countries to hurt Muslim sentiments," said protestor Javed Ahmad. Muslims cannot tolerate such blasphemous acts, he insisted. However, police spokesman said the underwear did not bear imprints of any Islamic place of worship: "The underwear garment in question was produced and examined and it was found that it carries the imprints and sketches of various buildings on it which resemble places like Big Ben and St. Paul's Cathedral in London" (National Turk, June 6). There have been no reports of subsequent demonstrations involving British Anglicans.

Naked, and Ye Caused an Accident
Police reported that a naked man "yelling that he was Jesus" triggered a five-vehicle accident on I-95 North in Darien, Conn., that injured three and slowed traffic for six hours. Police say a distracted driver caused a tractor-trailer to slam its brakes, jackknife, and careen into four cars before flipping over. Rescue workers extricated the driver of the tractor-trailer, whose legs, arms, hands, and head were pinned inside the damaged vehicle. The naked man, who sped off in a silver getaway car, was later pulled over by police. It was not immediately known if he had been charged with a crime (New York Daily News, June 7).

Austria's motorway authority has hired a full-time team of druids to build a series of mini-Stonehenge monuments to drain "negative radiation" from accident blackspots. The druids have been working under strict secrecy for two years. Chief engineer Harald Dirnbacher explained: "We were really skeptical at first and certainly didn't want people to know what we were doing." But the trial results have been so impressive that officials have decided to spread the scheme nationwide. The druids are said to have reduced fatal accidents at one notorious crash site from six per year to zero after restoring its "terrestrial radiation" (Cro­atian Times, May 19). But the druids warned that they could be fighting a losing battle because the biggest cause of "radiation disruption" is mobile-phone masts. Oh yeah, and naked guys claiming to be Jesus.

Ren Shushao's wife, Xiong Jinzhen, disappeared mysteriously in 1997. Five years later, Ren, a barber in Qijiang, China, married Cai Chengrong, thinking he would never see Xiong again. But earlier this year, a friend of Ren's spotted Xiong in a nearby town and told Ren, who immediately launched a successful rescue attempt. It turns out Xiong had been kidnapped by a neighbor, who sold her to a man in another town, who in turn sold her to another man. "When we finally saw each other again, we hugged together for a long time, crying," Ren said. Now Ren faces bigamy charges unless he divorces one of his two wives. But Ren has found what he thinks is the most amicable solution: "I plan to divorce Cai Chengrong. However, she can continue to live with us, and we will take care of her" (Orange News, May 26).


Enjoyed reading this?
"Catholicism's Intellectual Prizefighter!"
- Karl Keating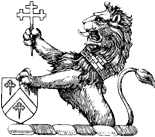 Strengthen the Catholic cause.
SUPPORT NOR TODAY
SUBSCRIBE