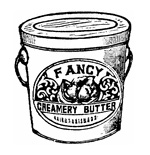 The News You May Have Missed
READ ALL ABOUT IT...
Fr. Felon's Butter Blunder
A Catholic priest stands accused of shoplifting butter and a sofa cover at a Wal-Mart in southern Illinois. Police arrested 41-year-old Fr. Steven Poole, charging him with two counts of felony theft. Investigators said Poole failed to scan a $3.22 container of butter and a $60 sofa cover at a self-checkout stand. Poole then allegedly went to the store's bedding section, picked up a Memory Foam mattress, and switched the pricing bar code. That caused the $145 item to be scanned for $31 (Associated Press, Jan. 25).

Shoot the Pope, Correct the Bible
The Turkish man who attempted to assassinate Pope John Paul II in 1981 has said he wants political asylum in Croatia, where he plans to write a new Bible. In a message delivered through his lawyers, Mehmet Ali Agca told the influential Vecernji List newspaper in Zagreb (Jan. 24): "Croatia is a Catholic country and I am a Catholic. I am preparing to write a new Bible and correct mistakes and I would like to do that in Catholic Croatia since Italy and Spain refused to grant me asylum." Agca was released from a Turkish prison in January after serving nearly three decades behind bars. In rambling letters from prison, he has given a number of indications suggesting he is mentally disturbed. Agca, for example, also said in a written statement that he would prove he is the Messiah "through Vatican documents."

Richard Williamson, the traditionalist bishop whose denial of the extent of the Holocaust created an uproar in the Catholic Church and among Jews early last year, has described the discussions at the Vatican to rehabilitate his Society of St. Pius X (SSPX) as a "dialogue of the deaf." Williamson said the two sides have "absolutely irreconcilable" positions: "Either the SSPX becomes a traitor, or Rome converts, or it's a dialogue of the deaf." Last year, the head of the SSPX, Bishop Bernard Fellay, placed a gag order on Williamson and removed him from his post as head of an SSPX seminary in Argentina. Asked about his life in England, Williamson said he spends his days "Dormir et manger" (sleeping and eating), as well as writing his blog, Dinoscopus (Reuters, Jan. 19).

From Animal Sacrifices to Human Zombies
Max Beauvoir, the head voodoo priest of Haiti, says he is sickened by the desecration of dead bodies, which were unceremoniously collected off of city streets and hurled into mass graves in the wake of the earthquake that leveled Port-au-Prince. His objections, he explained, are on religious grounds. Beauvoir told Haitian President René Préval that the desecration of bodies in this manner could lead to the dead roaming the earth again as zombies. In his voodoo temple in Port-au-Prince before the earth­quake's destruction, Beauvoir and his followers held frequent ceremonies to summon the spirits. They would light blazing bonfires and dance around a giant totem poll. The ceremonies would end with animal sacrifices and the draining of their blood (CNN.com, Jan. 17).


Enjoyed reading this?
"Catholicism's Intellectual Prizefighter!"
- Karl Keating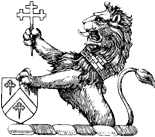 Strengthen the Catholic cause.
SUPPORT NOR TODAY
SUBSCRIBE
You May Also Enjoy
The News You May Have Missed
Germany's Generation X... Marriage With Benefits... Furry Repositories of Love... Ministers of the Gospel of Atheism?... A Man-Turned-Woman-Turned-Man's Prerogative... Good Luck Charm?... and more
The News You May Have Missed
No Hot Soup... The Pet Reverend... Pregnant Man... What I Did on My Summer Vacation... Episodes of Hate... Not Just Cheez Wiz... High School Requirements... But He Already Apologized...
The News You May Have Missed
Noshes for Nudists... Love at First Whiff... Peace Advocate Advocates War... Certified Kosher Cannabis... Law Soup... Let It Flow... Favorite Replacements... An Ancient Human Dream... Beware the Epitaph... and more