The News You May Have Missed
READ ALL ABOUT IT...
According to Yahoo! News (Apr. 10), DNA tests suggest that the now-deceased owner of a British fertility clinic may have secretly fathered as many as 600 children. London's Telegraph reports that Bertold Wiesner and his wife operated a fertility clinic in the 1940s that served more than 1,500 families. Eighteen people conceived through the clinic between 1943 and 1962 were tested, with about a dozen of them matching Wiesner's DNA. "I estimate that he is responsible for between 300 and 600 children," said David Gollancz, one of his sons. Fact-finding will be nearly impossible since Wiesner died in the early 1970s and his wife reportedly destroyed clinic records. Austrian-born Wies­­­­ner belonged to a club of "left-wing biologists" with a keen interest in eugenics. Lon­don's Daily Mail reports that the British House of Lords once described Wies­ner's operation as "the work of Beel­ze­bub." U.K. law now prohibits "bulk donations" to fertility clinics: a man can give up to ten times only. There are no similar federal laws in the U.S.
New Generation Church, a "gospel church" in Nottingham, England, has been fined the equivalent of $570 and ordered to pay $475 in court costs after neighbors complained that its services are too noisy (The Independent, Apr. 7). Noise-pollution officers judged the volume to be a nuisance after recording sound levels during services, some of which would last up to three hours and involve amplified singing, music, and preaching, the city council said. The council tried to resolve the dispute between church and residents, who had been complaining for four years; after no sign of improvement, the matter was taken to the courts. Councilman Alex Norris said, "The unacceptable noise levels — sometimes above the traffic noise on the busy road — have not reduced and we have felt that prosecution was the only option open."
Police in Lubbock, Texas, have said that a cleaning service offering nude maids could face fines if it continues to operate without a permit (United Press International, Apr. 10). Melissa Borrett, owner of the newly opened Fantasy Maid Service, said her maids clean houses while wearing lingerie, topless, or nude, but they do not engage in sex acts with customers. "We have a very strict no touching policy with this business," she said. "There is definitely nothing illegal going on, we really clean houses." Police Sgt. Jonathan Stewart said the business is considered "sexually oriented" because of its unclad workers, and Borrett could face fines unless she obtains a permit to operate such a business within city limits. "Just the fact employees are topless or semi-nude in this case — it's just not allowed," Stewart said. However, the police will not investigate the business unless a complaint is lodged.
Explosive Easter Egg Hunt
Orange News reports (Apr. 10) that an Easter egg hunt in Somerset, England, organized by a local preschool group came to a dramatic end when a live grenade was found amid the frolicking children. A parent saw a child standing on the device as eggs were being counted. The grenade, believed to be a relic from World War II, was spotted by father-of-three Stuart Moffatt. "It was brown and about four inches high," he recounted. "It looked like an Easter egg, but it was a hand grenade. I was shocked. The boy who was standing on it thought it was a rock." The group of 25 children was moved away, and an army bomb-disposal team was called in to destroy the grenade in a controlled explosion.

Enjoyed reading this?
"Catholicism's Intellectual Prizefighter!"
- Karl Keating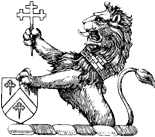 Strengthen the Catholic cause.
SUPPORT NOR TODAY
SUBSCRIBE
You May Also Enjoy
The News You May Have Missed: April 2019
Get Behind Me, Debtor... Gone to the Dogs... I Duvet Thee Wed... Meat Market... Homework Helper... "An Elegant Weapon for a More Civilized Age"... Bridge over Tainted Waters... Early Bird Special... and more
The News You May Have Missed
The Other, More Appealing King... 'Family Savings' Account... Laughing the Doctrine Away... Parting the Reed See... Handless for Allah... Supersized Science... Happiness Class... Pro Wrestling Makes Girls Violent...
The News You May Have Missed
Pallbearers & Pole Dancers... A Safe Space for Genderfluid Scouts... Disarming Directive... Your Tax Dollars at Work... Polo for the Electronic Age... Crappy Mottos... Respect the Pigs!... Elephants!... Snakes!... Nearer My Mom to Thee