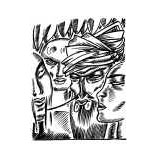 The News You May Have Missed
READ ALL ABOUT IT...
DONATE TODAY!: Join the NOR Associates
How are we to refer to the Sunni militant group that until recently called itself the Islamic State of Iraq and the Levant, or ISIL? Some call it the Islamic State of Iraq and Syria, or ISIS. Egypt's top Islamic authority, Grand Mufti Ibrahim Negm, has called on the international community to refer to the group as "al-Qaeda separatists." This July the group's leader, Abu Bakr al-Baghdadi, announced its rebranding as simply Islamic State, or IS. Arab governments, however, have long been referring to it as Daesh, the Arabic acronym for its full original name, Dawlat al-Islamiyah f'al-Iraq w Belaad al-Sham. Several residents in Iraq's second-largest city, Mosul, which fell to the extremist group in June, told the Associated Press (Sept. 12) that the militants have threatened to cut the tongue of anyone who uses the acronym Daesh, saying it shows defiance and disrespect. French Foreign Minister Laurent Fabius insists on calling the group Daesh because they are "butchers" who represent neither Islam nor a state.
Wife-swapping might not be the obvious way to spread the word of God, but for Cristy and Dean Parave, it's ideal. "I don't think God would be mad at what we are doing," says Cristy, 44. "Dean and I are both in agreement with this lifestyle, so we're not committing adultery." Dean, 50, is a fitness instructor who has a history of alcoholism and drug addiction. "I turned my life around, began bodybuilding and now I try to live pure," he said. "God has put me here to spread his word and our lifestyle community is a great place to do it." The Florida couple has even set up a website that enables them to meet other couples who, like them, are both religious and into working out. But not everyone who asks to meet them is Christian, and so the undecided and atheists are given a lesson in faith along with a good time between the sheets. "You can't get closer to someone than having sex with them," says Dean (Daily Mail, Sept. 26).
Mangli Munda, an 18-year-old from Jharkhand state, India, has very bad luck. How bad? So bad that she had to marry a dog to please her family, who think that in doing so she will rid herself of a curse they believe she carries. By walking down the aisle with Shenu, a stray dog her father found, her fellow villagers say the curse will pass from Mangli to the animal. After the dog arrived in its own chauffeur-driven car, the ceremony was carried out in proper form for a formal Hindu wedding, though it is not legally binding, allowing the bride to marry a human male later. As for Mangli, she said, "I am not happy with this marriage." But according to her mother, "That is the only way we can get rid of her bad luck and ensure the benevolence of the village" (Metro, Sept. 3).
The city of Chongqing in southwest China has created a "mobile phone lane" on a stretch of sidewalk for those too engrossed in text messaging and other activities on their phones to pay close attention to where they are going. "There are lots of elderly people and children in our street, and walking with your mobile phone may cause unnecessary collisions here," said Nong Cheng, a marketing official with Meixin Group, which manages the area in the city's entertainment zone. Meixin has marked the area with two lanes: one that prohibits mobile-phone use and one that allows pedestrians to use them at their "own risk." The move is intended to be ironic; the idea came from a similar stretch on 18th Street in Washington, D.C., that was created for the National Geographic television series Mind Over Masses. But instead of easing congestion, the lanes have increased the potential for collisions as crowds of people have been stopping along the sidewalk to take photos of the signs and the pavement — with their phones.

Enjoyed reading this?
"Catholicism's Intellectual Prizefighter!"
- Karl Keating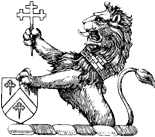 Strengthen the Catholic cause.
SUPPORT NOR TODAY
SUBSCRIBE
You May Also Enjoy
The News You May Have Missed
A More Imperfect Bible?... From Stockboy to Stockholder... Weiner Ban... Fly Me to the Moon... Practice Makes Perfect?... The New Underground Music Scene... Super Santa... The Slapper... Your 2012 Word of the Year
The News You May Have Missed
A Brief History of Women in the Marines... 'Till Fortnite Do Us Part... His Knickers in a Bunch... All You Can't Eat... Go Small or Go Home — or Both... Tyrannosaurus Towers... Algorithm as Artist... and more