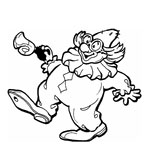 The News You May Have Missed: April 2022
The Other Ottawa
Ottawa, Ontario, is the capital city of Canada and the site of a massive protest by truck drivers over COVID-19 vaccine mandates. Ottawa, Ohio, isn't. But a 20-year-old Ohio man who failed to grasp the difference is now facing criminal charges after he allegedly called in a bomb threat to the wrong Ottawa (The Lima News, Feb. 10). "Our dispatcher stayed on the line with him for quite a while," said Putnam County Sheriff's Office Captain Brad Brubaker. "We ran a trace on the call…and got a location in the Akron area." The suspect then "called back a second time claiming he had been shot. When he found out he was talking to Ohio and not Canada, he said he hadn't been shot but was simply trying to waste [Canadian authorities'] time and resources." He also admitted there was no bomb. The suspect apparently tried to Google a phone number for police in Ottawa, Canada, and wound up calling the Putnam County office instead. "You'd think with him being from Ohio the 419 area code might have rung a bell," Brubaker said.
The Naughty Nun
A nun who worked as the principal of a Catholic elementary school in Southern California was sentenced to a year in prison after she pleaded guilty to stealing more than $835,000 in school funds to pay for personal expenses, including gambling at casinos (Nexstar, Feb. 8). Sr. Mary Margaret Kreuper embezzled money from St. James Catholic School in Torrance, where she was principal for 28 years. Officials say Kreuper "lulled" school administration into believing the school's finances "were being properly accounted for and its financial assets properly safeguarded, which, in turn, allowed Kreuper to maintain her access and control of the school's finances and accounts and, thus, continue operating the fraudulent scheme." Kreuper "stole the equivalent of the tuition of 14 different students per year," prosecutors argued in a sentencing memorandum. "These funds were intended to further the students' education, not fund [Kreuper's] lifestyle." Students and parents said the school lacked resources, and one parent wrote in a letter to the court that there was no money for an awning or field trips.
The Preposterous Pastor
Tavner Smith, senior pastor of Venue Church in Chattanooga, Tennessee, is taking a sabbatical after he and a married parishioner were caught half-naked by shocked worshipers (My Christian Daily, Jan. 27). When members of the megachurch arrived at Smith's home unannounced, they discovered him in his boxers and the woman in a towel. Smith tried to avert suspicion by telling the unexpected visitors he and the woman had been making chili and had accidentally spilt some on their clothes. "I don't think none of us was that dumb," said one witness. "If she dropped chili on her clothes, why are you in your boxers? Was y'all, like, throwing chili at each other?" Months earlier, several staff members quit over concerns about Smith's conduct after a video surfaced showing him allegedly kissing a woman in North Georgia. Smith released a statement on Instagram, saying, "I'm going to be taking some time to fill up, spend time with God, and get some counseling so I can come back rested, refreshed and ready for the rest of the year."

Enjoyed reading this?
"Catholicism's Intellectual Prizefighter!"
- Karl Keating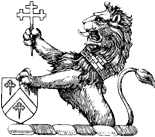 Strengthen the Catholic cause.
SUPPORT NOR TODAY
SUBSCRIBE
You May Also Enjoy
The News You May Have Missed
Holy Tomato!... But Everyone Has a Father... Cat on a Hot Tin Roof... Wait a Minute, Mr. Postman... Beyond Overdue... Renoir's Gift... Sore Losers... All That Glitters
The News You May Have Missed
Noshes for Nudists... Love at First Whiff... Peace Advocate Advocates War... Certified Kosher Cannabis... Law Soup... Let It Flow... Favorite Replacements... An Ancient Human Dream... Beware the Epitaph... and more