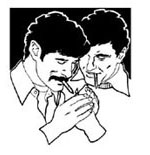 The News You May Have Missed
READ ALL ABOUT IT...
DONATE TODAY!: Join the NOR Associates
Preferential Option, Berkeley-Style
The city of Berkeley has approved a measure requiring medical-marijuana dispensaries to give away free weed to the poor (CBS San Francisco, July 2). The proposal, which passed by a unanimous vote, decrees that at least two percent of all cannabis sold at pot clubs has to be provided at no cost to low-income members — and it must be the same quality that's dispensed to regular paying customers. "Basically, the city council wants to make sure that low-income, homeless, indigent folks have access to their medical marijuana, their medicine," said Councilman Darryl Moore. "We think this is the responsible thing to do for those less fortunate in our community." One Berkeley marijuana dispensary already gives out free cannabis to the poor, and has for 15 years. "One of the cruel realities is that when you do get sick and you have a serious illness…it's often hard to keep a job, [and] can be hard to keep your income up," said Sean Luse of Berkeley Patients Group, "so those people really need the help the most."
Canadian Catholic Accommodationism
Catholic schools in Vancouver are the first in Canada to institute a policy for transgender students. The new policy allows transgender students to be addressed by the name and pronoun they prefer, gain access to a private washroom, and wear an alternative uniform. But the policy draws the line at "gender transitioning" — making it clear that the schools do not support sex changes. Doug Lauson, superintendent of Catholic Independent Schools of Vancouver, said the policy allows schools to accommodate students without going against Catholic teaching. "The Catholic Church is very clear that men and women are created distinctly and the body and spirit is one and the same," he said, in a very loose interpretation of Ephesians 4:4 (Canoe.ca, July 16).
As soon as the Sunni militant group ISIS (Islamic State in Iraq and Syria) captured the Syrian city of Ar-Raqqa earlier this year, it created the al-Khansaa' Brigade. The purpose of this all-female unit is to apprehend civilian women in the city who do not follow the organization's strict brand of Sharia law, which mandates that all women be fully covered in public and be accompanied by a male chaperone. "We have established the brigade to raise awareness of our religion among women, and to punish women who do not abide by the law," says Abu Ahmad, an ISIS official in Ar-Raqqa. "There are only women in this brigade, and we have given them their own facilities to prevent the mixture of men and women…. Jihad is not a man-only duty. Women must do their part as well" (ABC News, July 20).
A United Methodist pastor who was defrocked last December after he officiated at his son's same-sex wedding has been reinstated. Frank Schaefer was found guilty of violating the Book of Discipline, which calls the practice of homosexuality "incompatible with Christian teaching," and bars clergy from performing same-sex weddings. But the Northeastern Jurisdictional Committee on Appeals found that "errors of Church law" had been made in imposing the penalty and ruled that the Eastern Pennsylvania Annual Conference must compensate Schaefer for all lost salary and benefits. Schaefer's reinstatement comes as the world's 12 million United Methodists appear headed toward a split over homosexuality, and has made "the division in our church much more clear," said Tom Lambrecht, vice president and general manager of Good News, a conservative United Methodist group. "I have not seen a realistic option that will allow us to live together in one church" (Christian News Network, June 25).

Enjoyed reading this?
"Catholicism's Intellectual Prizefighter!"
- Karl Keating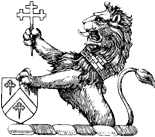 Strengthen the Catholic cause.
SUPPORT NOR TODAY
SUBSCRIBE
You May Also Enjoy
The News You May Have Missed
Marrying Me... Jihad Jokester... The Perils of Praying on a Plane... Six-Year-Old Activists... Mourning in America... Trump Supporters Need Not Apply... Chalk Intimidation... The Fall of Western Civ... A Blind Racist on the Bench?... and more
The News You May Have Missed
Atheist Evangelization... Faking Motherhood... Biohacking... Ladies or Gentlemen... The Fickle Gender... Our Lady of the Lava Lamp... Don't Do the Hokey Cokey... The Obama Stimulous Package
The News You May Have Missed
Meth Church... One-Man Pyramid Scheme... Ab Roller Not Included... Buying Time... Money to Burn... Home(less) Decor... The Perfect Job?... Britain's Got Talent!... Miserable Miami