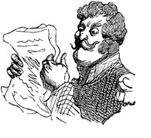 The News You May Have Missed
READ ALL ABOUT IT...
Bathroom Discrimination
Yale law professor Ian Ayres is upset that he can't use women's restrooms on campus because he is a man. Ayres, co-author of Straightforward: How to Mobilize Heterosexual Support for Gay Rights, claims that Yale University is violating his civil rights by "discriminating on the basis of sex in the conditions of my employment." Writing at Salon.com (March 7), he claims that "bathroom discrimination" literally hurts people, citing the case of Riki Dennis, a transgendered woman (born a man), who was beaten by thugs for going into the wrong bathroom — the ladies' bathroom. "If the toilet Dennis entered had been gender neutral," argues Ayres, "there may not have been an attack. Single-sex toilets give bigots another excuse to hit people."
Cult of the Pet
The Metropolitan Community Church, serving "gay, lesbian, bisexual and transgendered Christians" in East Manatee, Michigan, recently held its annual "Pet Health Day," a charity event that helps HIV and AIDS patients continue to care for their pets. This year the program featured Chris Stakes, a self-described "animal communicator," who says that people's pets share their most intimate thoughts with her, including their favorite foods and biggest fears. According to Stakes, "Animals have the same worries and concerns that plague humans. They all have a sense of self, what they want, what they don't want" (Bradenton Herald, March 13). In two separate ceremonies, the Rev. Nancy Wilson blessed the worried animals, and the Royal Canine Dog Company provided nutritional advice.
Kidnapping, Dutch-Style
Passers-by in the Dutch city of Brunssum called police after witnessing a young woman being bundled into the back of a van. The Ananova News Agency (March 17) reported that "three men had roughly manhandled the struggling woman who was handcuffed, blindfolded, gagged and staggering on high heels and fishnet stockings." Dutch police responded with a helicopter, motorbikes, and squad cars — 22 officers in all — and tracked the kidnappers' van to the city of Heerlen twenty miles away. The dramatic chase ended in a police road block, and the half-dressed men were ordered to lie face-down on the street at gunpoint. But when the kidnapped woman's gag was removed she cursed the police for ruining the "sexual fantasy game" she had set up. The police released the three men and advised the woman to be kidnapped in her own home next time around.

Enjoyed reading this?
"Catholicism's Intellectual Prizefighter!"
- Karl Keating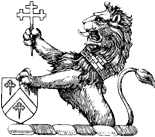 Strengthen the Catholic cause.
SUPPORT NOR TODAY
SUBSCRIBE
You May Also Enjoy
The News You May Have Missed
The Great Pretender... "They Grope in the Darkness With No Light"... Invasion of the Gentle People... Norwegian Romper Room... Artificial Partners... Buttocks Art... Priest, Prophet & King... Repro Man
The News You May Have Missed
Crucifixion: A Health Hazard... High On Mt. Sinai... Blinded by the Light... Teapot Dome Scandal... Abortion Principal... Caught in the Middle... Battling Benedictines... Bewitching Birth... Same-Sex Sermon on the Mount
The News You May Have Missed
Church vs. State... Million-Dollar Prank... Moon over Manchuria... Drive, She Said... Sh**ty by the Bay... Scrapegoats... The Chip Is in the Mail... Stamped Out... Nobody but Your Selfie to Blame... Cookie Monstrosity... Droning It In... and more