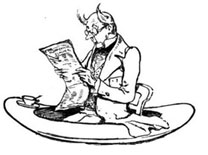 The News You May Have Missed
READ ALL ABOUT IT...
According to London's Sun (March 30), a jobless man from England has found work as an Indian goddess whom thousands of Hindus believe can cure their infertility. Pilgrims head to a remote jungle temple in the northern state of Gujarat to be blessed by Steve Cooper (who calls himself "Pamela"), regarded as a reincarnation of Bahucharaji, the patron of Indian eunuchs. Steve now dresses in a holy saffron robe, follows a strict vegetarian diet, and sleeps in a spartan room among 80 eunuchs — castrated men — at the temple. Every time Steve walks through the local village, people flock to greet him, shouting: "the goddess is here."

Atheists are under attack these days for being too militant, for not just disbelieving in religious faith but for trying to eradicate it. That accusation is being leveled by other atheists — moderate unbelievers like Greg Epstein, who holds the post of "humanist chaplain" at Harvard University. Epstein and other humanists feel their movement is on the verge of explosive growth, but are concerned it will be dragged down by what they see as the militancy of "atheist fundamentalists" like Richard Dawkins. The best-selling author has suggested that teaching children they could go to Hell is worse in the long term than sexually abusing them, and compares the evidence of God to evidence for unicorns, fairies, and a "Flying Spaghetti Monster" (Associated Press, March 31).

An international movement is growing to grant human rights and "personhood" to apes. In addition to a proposal in Spain's parliament to grant human rights to great apes, judges in Austria must decide whether Paula Stibbe should become legal guardian of a chimpanzee, reports BBC News magazine (March 30). Stibbe says the animal was abducted from its family tribe in West Africa 25 years ago. It now lives in an animal sanctuary that is about to close, and she wants to prevent it from being sold to a zoo by persuading a court to grant the chimp the same protection as a child.

Technological Correctness
A robot rights movement is taking shape and preparing the world's first ethical guidelines for human/robot relationships. The "Robot Ethics Charter," introduced at a robotics conference in Rome, insists that humans should not exploit robots and should use them responsibly. "As robots will have their own internal states such as motivation and emotion, we should not abuse them," argues Prof. Jong-Hwan Kim, one of South Korea's top robotics experts. "We will have to treat them in the same way that we take care of pets." High on the Rome agenda was the issue of sexual relations between humans and machines. Dr. David Levy, author of a paper on robot prostitution, claims that "sexbots" will be commonplace in 40 years. "I think robots will be developed that have the emotional capability to encourage humans to fall in love with them," he said (The Independent, April 1).


Enjoyed reading this?
"Catholicism's Intellectual Prizefighter!"
- Karl Keating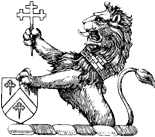 Strengthen the Catholic cause.
SUPPORT NOR TODAY
SUBSCRIBE
You May Also Enjoy
The News You May Have Missed
Crossed Out... Switch Kickers... What Makes #Ahmed Tick?... A Loud Song Unto the Lord... Barker's Biblical Blunder... Wrong Again, Skip to My Lou... One Man's Trash... Inclusion Confusion... The Wedding Feast
The News You May Have Missed
Preferential Option, Berkeley-Style... Canadian Catholic Accommodationism... Jihad for the Fair Sex... Disunited Methodists... Changing Clothes... Archie, the New Gay Martyr... Canon Law: Unpopular in Rochester... Setting a Good Example?... Bad Luck, Giant Duck