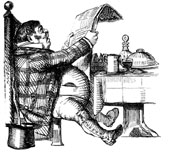 The News You May Have Missed
READ ALL ABOUT IT...
A prisoner in a North London jail for women who underwent a state-funded $25,000 sex-change operation to become a woman is to undergo further surgery to become a man again. John Piley, known at the moment as Jane Anne, made legal history in 1999 by becoming the first inmate in Britain to be granted permission for "gender reassignment." The 54-year-old felon, serving time in the big house for attempted murder and kidnapping a female taxi driver, underwent seven years of hormone treatment prior to his surgery — all at taxpayers' expense. During that time he was permitted to wear women's clothing at night but wore men's clothes during the day. After his second operation he will be returned to a men's prison in Leicestershire (London Times, Jan. 12).
Speaking of transsexuals in Great Britain, those who are planning to have a sex-change operation are now entitled to two national ID cards — one in the sex at birth and the other in their legally acquired "gender of designation" (BBC News, Jan. 30).
William Pena, a city councilman in the western Colombian city of Tulua, presented a formal proposal to require all men and women over the age of 14 — including priests and nuns — to carry at least one condom. Those caught empty-pocketed could be fined $180 or forced to take a "safe sex" course. "Sexual relations are going on constantly," Pena told the Associated Press (Jan. 11). "If you carry a condom chances are you'll use it during the day."
St. Edward's (Anglican) Church in Cambridge, England, is celebrating the first anniversary of its "Goth Eucharist," a special church service every other Tuesday night specially tailored to the Goth crowd. The Rev. Marcus Ramshaw, the 34-year-old associate chaplain of St. Edward's, explained to the Cambridge Evening News (Jan. 14) that his worship service appeals to those who might not otherwise go to church: "The service is very honest about how rubbish life is…. Goths seem to be quite into depression and this is a way of letting out all your anger and frustration." The 45-minute candlelight service includes listening to Goth music, complete with four letter words, from bands such as Sisters of Mercy and Nightwish.

Enjoyed reading this?
"Catholicism's Intellectual Prizefighter!"
- Karl Keating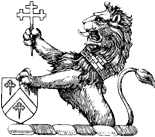 Strengthen the Catholic cause.
SUPPORT NOR TODAY
SUBSCRIBE
You May Also Enjoy
The News You May Have Missed
Return of the Imperialists... Treated Like a Dog... She's Not Ashamed... Soothing the Atheists... Bread of Life?... Starving Out the Schismatics... and more...
The News You May Have Missed
The Funeral Crasher... Land of 1,000 Bans... Finger Violation... Toasting the Toe... Tossed Cookies... The King & (Jed)i... Traffic Jam... Islamic Fun Barbie... All the Rage... High-Stakes Gamble... Revenge of the Sewer Creature... Vocabulary Revivalism... and more