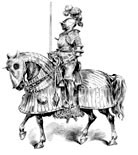 Religious Persecution Is Rising. Do Catholics Care?
MANY BELIEVERS HAVE LOOKED AWAY FROM THE INJUSTICE
This summer saw an unprecedented series of acts of anti-Catholic vandalism across the U.S.
The many outrages included beheadings of statues of Jesus Christ (in West Kendall, Fla., and El Paso, Tex.) and the Virgin Mary (in Gary, Ind., Chattanooga, Tenn., and in both Citrus Heights and Chino, Calif.). The attacks were far flung, seemingly occurring in every corner of the country. A crucifix was smashed at a shrine in Rockford, Illinois, and another was tagged with red spray paint at a chapel in Flagstaff, Arizona.
There seemed to be no safe haven — not even in remote resort towns. A statue of Christ at a skiing destination in Whitefish, Montana, was splattered with brown paint and festooned with flags reading "Rise Up" and "#BLM" — the latter a reference to the Black Lives Matter movement, some of the leaders of which have openly incited anti-Catholic agitation. BLM activist and social-media influencer Shaun King, for example, said that statues depicting Jesus and Mary as "European" are "tools of oppression" and representative of "white supremacy," and they must "come down."
The statue of Christ in Whitefish is listed in the National Register of Historic Places. Rather ironically, it was erected in honor of World War II veterans: the men and women who gave their time, effort, energy, and, in many cases, their lives to fight against actual institutionalized "white supremacy" in Nazi Germany and defeat those who wielded heavy-bladed "tools of oppression" in Europe, Africa, and Asia. A further irony: The population of Whitefish is 95.8 percent white and 0.5 percent black.
The vandalism wasn't limited to depictions of Our Savior and His Blessed Mother. Monuments to Christ's holy saints were similarly targeted. A statue of St. Jude was beheaded in Denver, Colorado; a memorial to victims of abortion was knocked over in Bloomsburg, New York; and a statue of St. Thérèse of Lisieux was defaced in Abbeville, Louisiana, while another was toppled in El Cajon, California.
Indeed, California was home to perhaps the highest number of attacks on Catholic statuary. In addition to those mentioned above, several statues of St. Junípero Serra, a Catholic missionary and defender of the rights and dignity of Native Americans, were defaced or destroyed up and down the state, in response to St. Junípero's alleged "racism."
The propensity of today's race-baiters to see evil everywhere — even where none exists — tends to blur perceptions of the past. And it proves a truism coined by the Ven. Fulton J. Sheen: "There are not over a hundred people in the United States who hate the Catholic Church. There are millions, however, who hate what they wrongly believe to be the Catholic Church."
Regardless of what today's enemies of the Catholic Church believe about her, they are united in one thing: their hatred of Catholicism. No group has claimed responsibility for any of these acts. Perhaps they are random. Whatever the motive, the repeated attacks on Catholic monuments represent an attack on the faith that Catholics — indeed, all Christians — hold dear, the faith we have received from apostolic times, the faith we hope to hand on to future generations.
One such hate-filled incident is one too many. But what was most alarming was their frequency and sporadic nature. For a time, they seemed to occur on a weekly basis. And it seemed that they could happen anywhere, in any town: in my town, in your town — or in both!
Before long, Catholic and other Christian public figures began speculating about the rise of "soft" persecution in the U.S. Should we be surprised? Probably not. As Pope Francis reminded us in 2016, persecution is "the daily bread of the Church."
But the Holy Father was talking about something else. On the one hand, there is what he called, ironically, "polite persecution": the loss of social status for proclaiming belief in Christ as Savior, or perhaps one's job for failing to follow "laws that oblige one to take certain routes," like those that promote same-sex marriage. It's polite because it's not overt; it's subtle pressure rather than in-your-face aggression.
On the other hand, there is hard persecution — the kind that often ends in death. Though Catholic statuary throughout the U.S. has been targeted for destruction, and open religious expression is increasingly frowned upon, our struggles here are a far cry from this type of persecution, which our coreligionists elsewhere in the world face on a routine basis.
Francis specifically referenced the Pakistanis who lost their lives in 2016 when an Islamic operative of Jamaat-ul-Ahrar, a Taliban splinter group, detonated a suicide bomb in a park in Lahore where Christians were commemorating Christ's Resurrection. "Those Christians who were celebrating Easter in Pakistan were martyred because they were celebrating the Risen Christ," Francis said.
Nothing of that nature is happening here, thanks be to God.
A temptation for American Catholics is to think of these types of attacks in terms of statistics, like those in Lahore: 75 dead, at least 29 of whom were children, and another 300 injured. Horrible, to be sure. But focusing on numbers can numb us to hard realities. Statistics tend to desensitize: Death becomes abstract, and the physical, emotional, and spiritual suffering of our fellow believers fails to register. It's easy to lose sight of the fact that each figure represents a unique person, a human being created in the likeness of God, beset with heartache yet brimming with hope, and possessed of the dignity that is the divine share of all men.
Evidently, that is what's happening around here.
A study released this past March by Aid to the Church in Need, an international papal charity, found that though a majority of American Catholics are still concerned about the global persecution of Christians, there was a noticeable decline from 2019 to 2020. Last year, 59 percent of Catholics said they were "very concerned" about Christian persecution. This year, only 52 percent of respondents expressed the same level of concern. Why?
One reason for the dip is the dearth of reporting. As Fr. John J. Lombardi, pastor of St. Peter Catholic Church in Hancock, Maryland, wrote, "Some media and others today either ignore or deplore claims of Christian persecution, even though prominent and numerous facts mount" (Baltimore Sun, May 22, 2019).
Dare we say it: The rash of statue-bashing has distracted us as well.
George Marlin, president of Aid to the Church in Need, called the decline "disheartening." He called on Christians to speak out about the plight of their coreligionists. "In a world where up to 300 million Christians are confronted with various forms of harassment and outright persecution because of their faith, the U.S. Church simply must do more to inform and galvanize the faithful," he said.
Africa is one of the areas in the world where persecution often goes underreported. According to the International Society for Civil Liberties & the Rule of Law, an African human-rights organization, more than 600 Christians were killed in Nigeria in the first five months of 2020 alone. Who knew? And then, in July 2020, members of the Islamic State in West Africa Province, a breakaway faction of the terrorist group Boko Haram, posted a video online of its execution of five kidnapped Christian aid workers.
Bishop Matthew Hassan Kukah of Sokoto said he believes the violence against Nigerian Christians has reached the level of genocide. Where is the outcry?
Meanwhile, in Ethiopia, at least 500 Christians were murdered between June and September of this year, according to the Barnabas Fund, an international persecution watchdog. Muslim extremists, armed with guns, machetes, swords, and spears, targeted Christian households in coordinated door-to-door attacks, even forcing children to watch as their parents were brutally slaughtered. Local witnesses said the police stood by and watched as the murders unfolded. Where is the outrage?
Pakistan, Nigeria, and Ethiopia are but three of the many hotspots across the globe where Christians are subject to violent persecution. According to the most recent annual report (released Jan. 15) from Open Doors USA, a nonprofit organization that tracks religious oppression, 260 million Christians around the globe are facing persecution, a six percent increase from the previous year — almost exactly proportionate to the drop in concern among American Catholics. "Christians are one of the most persecuted religious groups in the world," Open Doors said in a release accompanying the report. The persecution "takes many forms," as "Christians throughout the world continue to risk imprisonment, loss of home and assets, torture, rape, and even death as a result of their faith."
And yet, as reported by Aid to the Church in Need, only 41 percent of American Catholics — the overwhelming majority of whom identified as either "somewhat" or "very" devout — consider the persecution of Christians around the world to be "severe." In fact, American Catholics ranked Christian persecution lower in importance than poverty, human trafficking, the global refugee crisis, and climate change!
It wouldn't be a surprise if American Catholics were to rank the persecution of Christians lower than the desecration of statues, if the poll were retaken today.
During a November 2019 visit to the Catacombs of Priscilla in Rome, Francis paid tribute to the Christian martyrs from the second to fifth centuries. "It was an ugly moment in history," the Pope said, "but it has not been overcome." He lamented the fact that many Catholics around the world are still forced to worship in secret, as they were in ancient times. He mentioned the modern-day catacombs "in other countries" where people must "pretend they are having a party or a birthday in order to celebrate the Eucharist because it is banned." And they often do so at the risk of their lives.
If we seethe over the destruction of inanimate Catholic statuary — as we rightly should — even more should we seethe over the destruction of these living temples of the Holy Spirit. That's the real anti-Catholic violence, and that is what should elicit our utmost concern. Broken statues can be replicated or restored, but each human life taken is unique and irreplaceable.
Our Lord came to offer salvation to human souls, not to create wondrous works of art. He commissioned the Apostles to convert the nations, not to set up perimeters around hewn images. No matter how beautiful those artworks might be, and how disappointing their destruction surely is, in the final analysis, flesh and blood outweigh plaster and stone.
©2020 New Oxford Review. All Rights Reserved.
To submit a Letter to the Editor, click here: https://www.newoxfordreview.org/contact-us/letters-to-the-editor/
"Catholicism's Intellectual Prizefighter!"
- Karl Keating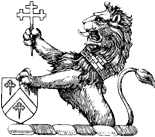 Strengthen the Catholic cause.
SUPPORT NOR TODAY
DONATE
You May Also Enjoy
The Things They Auctioned
In our striving, we men have decided to separate in function things we have found functioning together in "nature," in "the way things are."
"Conservatism" in Europe
The Right in Western Europe is the immediate heir to the pre-1945, even pre-1914, system of values which it keeps alive on the political/cultural landscape.
Anarchists in Chicago
A review of The Haymarket Conspiracy: Transatlantic Anarchist Networks and The Trial of the Haymarket Anarchists: Terrorism and Justice in the Gilded Age