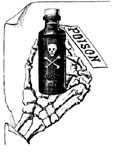 Regarding the Advice Being Given Prolifers by Certain 'Friendly' Conservatives
WITH FRIENDS LIKE THESE...
In their usual crude, pragmatic way, the politicians seem to be arriving at a rough consensus on how to deal with the abortion issue, namely, abortion will continue to be legal, but for the most part the government will not pay for it. This seems to be the meaning of the recent action taken by Congress reaffirming (in only slightly liberalized form) the Hyde Amendment, the perennial prohibition of federal funding for nearly all elective abortions under Medicaid. Even many normally pro-abortion legislators apparently decided a line had to be drawn at government funding of so controversial a procedure; even if they do not actually read their mail, apparently many of them have become aware of the volume of it against abortion.
With the re-enactment of the Hyde Amendment, the hardline pro-abortion forces in Congress suddenly had to draw back in disarray and dismay; at this writing they apparently no longer even dare to bring the FOCA (Freedom of Choice Act) bill forward for a vote. They have clearly perceived that a line has been drawn by majorities in both houses of Congress. However, this majority is not doctrinaire: Some abortion funding has slipped through. Basically, though, the emerging consensus seems to be that the government will not use tax money for a procedure so many taxpayers find objectionable, if not abhorrent; meanwhile the procedure itself will remain legal, and at the moment nobody is really pushing to outlaw it. (Nevertheless, abortion could prove to be the slingshot pebble that kills the Goliath called national health care reform if the Clinton Administration persists in what appears as of this writing to be its determination to have abortion covered in the plan.)
This rough legislative compromise pleases neither of the two sides that continue to be passionate on the subject of abortion. But almost all politicians are sick and tired of the subject, and hence are ready to put it to rest on almost any terms. Some conservative friends of the prolife movement show signs of being as sick and tired of the "insoluble" abortion issue as the politicians; they too are apparently prepared to see the issue "settled," however minimalist the terms of the settlement.

Enjoyed reading this?
"Catholicism's Intellectual Prizefighter!"
- Karl Keating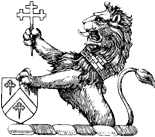 Strengthen the Catholic cause.
SUPPORT NOR TODAY
SUBSCRIBE
You May Also Enjoy
Moving Beyond Nuclear Pro-Choice
The fact that some arguments against strategic nuclear deterrence are faulty does not permit the conclusion that there are no compelling moral arguments against it.
Clocks Running Backwards
If the science of 'Artificial Life' continues as it has be­gun, its promise for good and harm to mankind will be greater than that of atomic fission and fusion.