George "Humpty Dumpty" Weigel
George Weigel, in his syndicated column (as printed in Catholic San Francisco, March 26), says that the presidential election of 2004 will be a "nation-defining fork in the road, a decision with enormous historical consequences." How so? "The two great questions before the Republic are, what is…freedom, and how shall we defend it?"
According to Weigel, freedom is not "a means to satisfy personal 'needs'"; rather it is the freedom to do "the right thing for the right reasons in the right way, as a matter of habit (which is another name for 'virtue')."
If freedom is about satisfying personal needs, says Weigel, then "abortion will remain unrestricted, the biotech industry [will be] virtually unregulated, and 'marriage' will mean, eventually, any configuration of…consenting adults [i.e., homosexual 'marriage']." But if virtue prevails, abortion will be restricted, the biotech industry will be regulated, and there will be no homosexual "marriage." Of course, we strongly agree with Weigel that virtue should prevail.
The problem with Weigel's case is that freedom is not another name for virtue. You will not find any dictionary that defines freedom as virtue. Our American Heritage Dictionary defines freedom, variously, as "the condition of being free of restraints," "the capacity to exercise choice, free will," and "the right to unrestricted use," whereas virtue is defined as "moral excellence and righteousness, goodness."
We have had occasion to complain about the politically correct liberals who redefine or euphemize words to suit their purposes: Homosexuals are "gay," those having moral objections to homosexual acts are "homophobes," pornography is "adult entertainment," abortion is "choice," etc.

Enjoyed reading this?
"Catholicism's Intellectual Prizefighter!"
- Karl Keating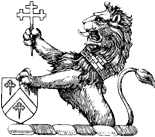 Strengthen the Catholic cause.
SUPPORT NOR TODAY
SUBSCRIBE
You May Also Enjoy
Neither Trotskyism nor Neoconservatism
Review of American Writers and Radical Politics, 1900-39 by Eric Homberger, The Intellectual Follies by Lionel Abel, Out of Step by Sidney Hook, Will Herberg by Harry J. Ausmus, and The New York Intellectuals by Alan M. Wald
Selling Neoconservatism
Kristol argues that American democracy was born as a capitalist democracy and that the destiny of democra­cy is closely intertwined with that of capitalism.