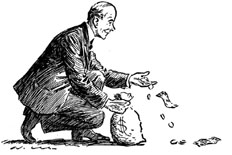 What Is a Neoconservative? — & Does It Matter?
EDITORIAL
We received a letter from Christian Crampton in Newport Beach, Calif., saying: "Regarding your September Editorial ('Your Voice of Orthodox Catholicism, Without Any Strings Attached'), it brought out a word which I would like you to define for me. I've seen it occasionally in the NOR, but you used it more than 10 times in the Editorial. The word is 'neoconservative' (neocon)." Before the September Editorial and especially since then, many people have asked us what a neocon is.
Your Editor has followed the neocons for over 35 years, and I have had dealings with many of them (but I should not have assumed that everyone knows what a neocon is). Given my background, I could have been an authentic neocon if I wanted to. But I didn't want to. Here is a thumbnail sketch; I could say more, but this is the essence of it.
Authentic neocons descend from the Communist and socialist movements, with the most prominent leaders being Trotskyites (that is, ultra-Left Communists). When Stalin took over the Soviet Union, the Trotskyites were severely persecuted, and ultimately Trotsky himself was assassinated in Mexico. Stalin was a gentile (indeed, an ex-seminarian) and Trotsky was a Jew, and the divide between the Stalinists and Trotskyites pretty much followed the same divide (with significant exceptions, especially in the early years of the Soviet satellite states in Eastern Europe, before many of the Jews in those satellite states were purged from the Party, even executed).
Stalin became increasingly anti-Semitic, and the Jewish Trotskyites had another reason to hate Stalin. After World War II when Israel was established, the Soviet Union sided with the Arabs against Israel, and the Soviet Union basically did not allow Jews to emigrate to Israel. Another reason to hate Stalin and the Soviet Union.
Many Jewish Trotskyites — and other Jewish Leftists (but not most of them) — became increasingly and indeed vehemently anti-Communist. Many supported the Vietnam War and were extremely hostile to the détente policies pursued by Presidents Nixon, Ford, and Carter. These ex-Leftist Jews perceived the Left, even liberals (rightly or wrongly), as being pro-Arab and pro-Palestinian. These ex-Leftist Jews evolved into what they themselves called "neoconservatives." As Benjamin Ginsberg said in his book The Fatal Embrace: Jews and the State (University of Chicago Press), "One major factor that drew them [ex-Leftist Jewish neocons] inexorably to the right was their attachment to Israel…."

Enjoyed reading this?
"Catholicism's Intellectual Prizefighter!"
- Karl Keating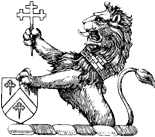 Strengthen the Catholic cause.
SUPPORT NOR TODAY
SUBSCRIBE
You May Also Enjoy
Selling Neoconservatism
Kristol argues that American democracy was born as a capitalist democracy and that the destiny of democra­cy is closely intertwined with that of capitalism.
The Final Third
Publications like The Weekly Standard, Redbook, and Glamour failed despite investments from deep-pocketed sources. The NOR strives to do more with less.