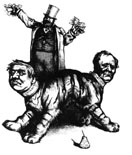 Your Final Destination
CHOOSE YOUR GATE
Do you like to quote Scripture passages such as, "The Lord is my shepherd; there is nothing I shall lack," or "You will receive whatever you ask for in prayer"? Many Christians do, but there are other passages that most people definitely do not like to quote and would just as soon dismiss or explain away. Like this one: "Enter by the narrow gate; for the gate is wide and the way is easy that leads to destruction, and those who enter by it are many. But the gate is narrow and the way is hard that leads to life, and those who find it are few" (Mt. 7:13-14).
What are we entering by means of these gates? Ultimately, we enter Heaven or Hell. The Lord urges us to choose the narrow gate and not the wide one. The words of Jesus begin with this life and point to eternity, to that which awaits us after crossing the threshold of death. We choose a path, a way of life, that has as its end either salvation or damnation. All must pass through one gate or the other. Evidently, we don't have the option not to enter by either gate. Long before we die, we have to make a choice about the way we're going to live. For some, the choice can be by default: If we don't actually choose the narrow way, we will find ourselves on the wide one. Not to choose is, in effect, a way of choosing. And each path inexorably leads to a final destination.
It is clear that Jesus isn't merely recommending that we embrace certain values or engage in certain behaviors for the sake of a good life on this earth. We see in the parallel passage in Luke that the context is explicitly that of salvation (13:23-30). This whole Lucan passage is eschatological in tone, and the parallel to this extended discourse is picked up a few verses later in Matthew (7:21-23). We will examine this more closely below.
For now, let us note that one gate leads to "destruction" and one to "life." Such terms in the New Testament usually have an ultimate connotation: eternal destruction or eternal life. Jesus' words about life and death usually refer to the Kingdom that is coming, and are not limited to temporal earthly existence.

Enjoyed reading this?
"Catholicism's Intellectual Prizefighter!"
- Karl Keating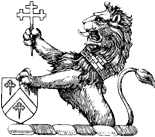 Strengthen the Catholic cause.
SUPPORT NOR TODAY
SUBSCRIBE
You May Also Enjoy
Why Evil? Why Anything At All?
If we have strong reasons to believe that a good God exists, then we can conclude that God must have a good reason for allowing evil.
An Exorcism Available to Everyone
The "most efficacious exorcism," asserts Fr. Fanzaga, "is mortification" -- the subduing of the lusts of the flesh through ascetic practices such as fasting.