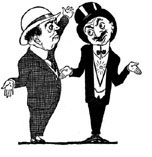 Will the Church Ever Be Loved & Trusted Again?
WHAT WE HAVE LOST - PART 1
Before those Catholics of my generation disappear from this world, I would like to describe the experience — the glorious experience — of what it was like to be a Catholic in the early part of the 20th century. It is the experience of the average Catholic in the pew secure in his knowledge that he had arrived at the Truth and was striving to live it.
The experience seemed to be the fruition of, or result of, or reward for 1,900 years of martyrdoms, fastings, prayers, hair shirts, Masses, offerings, pilgrimages, contemplations, beatifications, and all the good works of all the Catholic faithful over all the centuries.
The sufferings and trials and tribulations were all behind us. We were the heirs to all the stored-up graces that the Church had earned throughout these 1,900 years. We had all the answers (it was futile to question the wisdom of 1,900 years guided by the Holy Spirit); our task was to search out this knowledge and give our assent.
A good place to begin is the daily first Mass at a typical city church. Before automobiles became the main form of locomotion, we used to rely on our legs. As a young boy I would marvel at all the "old" ladies (probably in their 50s or 60s) wrapped in their black shawls, as they plodded down the deserted streets, except for a few milk delivery men, to attend the first early-morning Mass at daybreak. As one entered the darkened and hushed church, the only light would come from flickering candles in the blue candleholders. Dozens of shadowy statues of saints and angels would lovingly beckon us to come in and pray with them.

Enjoyed reading this?
"Catholicism's Intellectual Prizefighter!"
- Karl Keating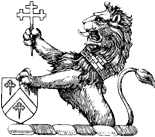 Strengthen the Catholic cause.
SUPPORT NOR TODAY
SUBSCRIBE
You May Also Enjoy
The Gnostic Traditionalist
The smoke of Satan is in both lungs of the post-conciliar Church, both the traditional lung and the non-traditional one, but it has a different form and different effects in each.
An Interview With a Carmelite
A Carmelite monastery in Wyoming is an exciting new element in the Church in America, and has proven to be fecund ground for vocations to the consecrated life.
'Let Us All Practice Charity'
Fr. Thomas Reese, S.J., of Georgetown University says, "Where there are groups that want [the Tridentine Mass], it's going to be a real pain in the neck."