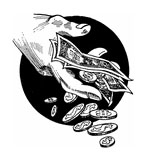 The Vatican's Filthy Lucre
NEW OXFORD NOTEBOOK
Elton John is a popular guy.
The British singer/songwriter has reportedly sold more than 300 million records, making him the third highest-selling individual musician of all time, behind only Elvis Presley and Michael Jackson. He's had 58 Billboard Top 40 singles. He's won Grammy Awards (five, in fact), an Academy Award, a Tony Award, and a Golden Globe Award, and he was inducted into the Rock 'n' Roll Hall of Fame in 1994, his first year of eligibility. Queen Elizabeth II knighted him in 1998, bestowing on him the honor of being called "Sir" Elton John, and in 2019 French President Emmanuel Macron appointed him a chevalier of the Legion of Honor, France's highest civilian award.
Elton is also a flaming homosexual.
In 1970, at 23 years old, he began his first homosexual affair, with his manager, John Reid. Their relationship ended, Reid said, because Elton "needed to go off and play the field, which he did with gusto." The ensuing years were consumed by the typical triple temptation: sex, drugs, and rock 'n' roll. In 1993 Elton began a relationship with another man, whom he "wed" in 2014 when same-sex "marriage" became legal in the U.K.
Elton is also a blasphemer.
In 2010 he described Jesus as "a compassionate, super-intelligent gay man who understood human problems." Four years later, he said Jesus would have been in favor of same-sex "marriage."
So, how was it that money that was supposed to support the Holy Father's charitable works wound up bankrolling a movie based on Elton's life? Rocketman (2019) will go down in history as the first film by a major studio to feature an explicit "gay sex" scene (between Elton and Reid). It was "shot in a way that captures the physicality of the moment," writes Justin Kirkland (Esquire, June 2), and "manages to depict a realistic-enough sex scene without turning the act of intercourse or the gayness behind it into a villain." Yes, donations to Peter's Pence from Catholics around the world somehow funded, via a positive presentation on the silver screen, the further normalization of homosexual sodomy, which the Catechism of the Catholic Church calls an act of "grave depravity" (no. 2357).
Horrors! How did this happen?

Enjoyed reading this?
"Catholicism's Intellectual Prizefighter!"
- Karl Keating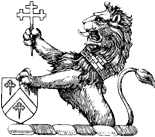 Strengthen the Catholic cause.
SUPPORT NOR TODAY
SUBSCRIBE
You May Also Enjoy
Voluntary Poverty
The struggle toward voluntary poverty is a privilege and requires constant self-scrutiny, lest smugness and self-righteousness undo a decent and honorable effort.
The So-Called Underclass, Part I
Why don't the "underclass" want to leave it? Is there, perhaps, some failure not of psychology or school experience but of the moral imagination?