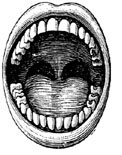 The News You May Have Missed: October 2022
A Diet with Worms
A recent University of Cambridge archeological study of medieval friars suggests they were "riddled with parasites" (Sky News, Aug. 19). Despite living at Cambridge's well-regarded Augustinian friary — a center of learning with an impressive manuscript collection — the friars suffered not insignificant problems with intestinal worms. In fact, they were twice as likely to be infected with worms as the city's general population. While their monastery had latrine blocks and handwashing facilities, unlike the houses of ordinary working people, the friars may have "manured their vegetable gardens with human feces, not unusual in the medieval period, and this may have led to repeated infection with the worms," said Dr. Piers Mitchell. Despite the increased prevalence of worms, those buried in medieval England's monasteries lived longer than those in parish cemeteries, perhaps due to a more nourishing diet. The Augustinian friary in question was founded in the 1280s and lasted until 1538 before suffering the fate of most English monasteries: closed or destroyed as part of King Henry VIII's break with Rome.
What's in Your Water?
Two major Las Vegas events brought big crowds, big money, and a big bump in drugs to the water flowing into Lake Mead (Nexstar, Aug. 5). Researchers noted an increase in medications and drugs in the Las Vegas Wash, a 12-mile channel that moves treated wastewater out of the Las Vegas Valley and into Lake Mead, during the NFL Draft (April) and the Electric Daisy Carnival (May), a three-day music festival. "Two distinctly different groups of people showed up," said Doug Sims, dean of Nevada's School of Sciences and Mathematics. Data showed an influx of antidepressants and high-blood pressure and cholesterol meds after the draft, and a spike in MDMA, or ecstasy, after the EDC — 300 times the amount recorded before the festival began. The levels are not harmful to locals, who have the privilege of high-tech treatment facilities, Sims noted. "Going from 10 parts per trillion MDMA on a normal day to 2,100 parts per trillion" is "very low for you and I," he said, "but for a fish, that's a lot of potentially hazardous material."
Feast Like a Feline
Cat-food brand Fancy Feast expanded into human cuisine this summer with a popup "Italian-style trattoria" in New York City (CNN, July 31). The human-friendly dishes at Gatto Bianco ("White Cat") were inspired by Fancy Feast's "Medleys" food line, which features options like "Beef Ragú Recipe with Tomatoes & Pasta in a Savory Sauce." Gatto Bianco was open from August 11 to 12 in Manhattan and limited to a total of 16 guests, who enjoyed a complimentary tasting menu designed by Fancy Feast chef Amanda Hassner and New York restaurateur Cesare Casella. "Food has the power to connect us to others in meaningful ways," said Hassner. "The same is true for our cats." The fare at Gatto Bianco was "prepared in ways that help cat owners understand how their cats experience food — from flavor, to texture, to form — in a way that only Fancy Feast can." This isn't the brand's first foray into human dining. In 2021 it released a cookbook with recipes cat lovers can pair with their pets' food.

Enjoyed reading this?
"Catholicism's Intellectual Prizefighter!"
- Karl Keating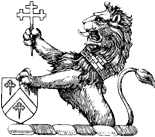 Strengthen the Catholic cause.
SUPPORT NOR TODAY
SUBSCRIBE
You May Also Enjoy
The News You May Have Missed
Christmas in August... Prone to Marilyn... Virgin Birth... Food Fight... Get Thee to a Nunnery... Sodom's Sinkholes... No Joke...
The News You May Have Missed
The Company We Keep... Alienation Nation... The Army's Humanist Victory... Fixing God's Mistakes?... America's Own Bling Bishop... Swearing Off... Awful but Lawful... Asian Malaise