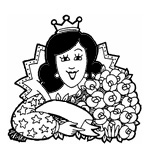 The News You May Have Missed: May 2022
Rock of Rages
A so-called killing stone that, according to Japanese mythology, kept a malevolent spirit imprisoned for almost 1,000 years and killed anyone who touched it has split in two, sending believers into a state of panic (The Sun, March 8). Legend has it that the volcanic rock, or Sessho-seki, is home to the Nine-Tailed Fox, or Tamomo-No-Mae, a demon that assumed the form of a beautiful woman and took part in a plot to kill Emperor Toba, ruler of Japan from 1107 to 1123. Located in the mountainous region of Tochigi, near Tokyo, the rock has been a tourist attraction, but now visitors are fearful. Some speculate that the evil spirit is on the loose and will wreak havoc once more. "I feel like I've seen something that shouldn't be seen," said one visitor. Another said, "Here I thought 2022 couldn't get worse. Now a furious Japanese spirit is freed from its 'killing stone.'" Local reports suggest the rock actually started cracking a couple years ago when rainwater got inside. Officials are mulling over what to do with the rock's remains.
Sinful States of America
The annual list of the most sinful states in America has been released, and, not surprisingly, Nevada, home to "Sin City," took the top spot (My Christian Daily, March 2). The report, compiled by WalletHub.com, compares the 50 states across 47 key indicators of immoral or illicit behavior and across seven key dimensions: Anger & Hatred, Jealousy, Excesses & Vices, Greed, Lust, Vanity, and Laziness. WalletHub tracks data across set ranges from violent crimes per capita to excessive drinking to gambling disorders. Nevada was closely followed by California, Texas, Florida, and Louisiana. In comparison, Vermont, Wyoming, and Idaho took the 48th-50th places, making them the least sinful. "The truth is that each of the 50 states has its own virtues and vices," WalletHub stated. "For example, New Mexico has among the worst drug use problem. And it certainly comes as no surprise that Nevada is the most gambling-addicted. But the cost of state sins is something we have to share as a nation…. Harmful behavior on the individual level can add up to staggering economic costs on a national scale."
Cannibalistic Cannabis
Former boxing champ Mike Tyson's cannabis brand Tyson 2.0 has launched Mike Bites, ear-shaped edible gummies that capitalize on the notorious 1997 fight in which Tyson bit off a chunk of Evander Holyfield's right ear (Forbes, March 17). Tyson was subsequently disqualified from the World Boxing Association Heavyweight Championship, his boxing license was revoked, and he was fined $3 million. Tyson 2.0 chairman Chad Bronstein says Tyson and Holyfield reconciled and have a great relationship. He added that the two former heavyweight champions have mutual respect despite Holyfield's head-butting that allegedly drove Tyson to bite Holyfield's ear almost 25 years ago. The gummies have a bite mark exactly where Tyson took off a piece of Holyfield's cartilage. In 2019, when hosting Holyfield on his podcast Hotboxin' with Mike Tyson, Tyson pitched an ear-shaped candy to him: "You might be in business because we're going to make some…edibles [of the ear] that got a bite taken out of 'em." Holyfield replied, "Well, I could do that." It's unclear if Holyfield is getting a chunk of the profits.
The OG NFT
Sotheby's is auctioning an unusual item: a receipt for a piece of invisible art by the late French artist Yves Klein (United Press International, March 23). Klein sold numerous pieces of imaginary art — which he dubbed "Zones of Immaterial Pictorial Sensibility" — for a weight of pure gold, and he issued receipts to the buyers. This receipt is dated December 7, 1959, just a few years before the artist's death in 1963. The receipt is rare because Klein invited buyers to participate in a ritual that involved burning the receipt and throwing half the gold into the Seine River so as to make the buyer the "definitive owner" of the conceptual artwork. Sotheby's says this was a harbinger of cryptocurrency and the exchange of non-fungible tokens, or NFTs. "Some have likened the transfer of a zone of sensitivity and the invention of receipts as an ancestor of the NFT, which itself allows the exchange of immaterial works," the auction catalog states. "If we add that Klein kept a register of the successive owners of the 'zones,' it is easy to find here another revolutionary concept — the 'blockchain.'" Sotheby's expects the receipt to fetch up to $550,000.
Give to Get
Robert Morris, senior pastor of Gateway Church in Texas, offered the congregants of Willow Creek Church in Chicago a money-back guarantee if they tithe for a year yet see no change in their finances. The megachurch pastor was invited to Willow Creek after the church's tithes dropped significantly when pastor Bill Hybels was sacked due to abuse allegations. "Thousands and thousands" have seen their lives changed after starting to give ten percent of their income regularly, Morris said. "I've told our church on multiple occasions, I've said to them, if you'll try it for one year, if you are not fully satisfied at the end of that year, I'll give you your money back. In 22 years of church no one's ever asked for money [back]." Willow Creek was one of the country's most powerful Protestant churches until Hybel, a highly sought celebrity speaker, was fired. Morris, who is known as a "prosperity preacher," hosts a television show that airs in over 190 countries; his radio show airs in more than 2,800 markets across the United States (My Christian Daily, Feb. 25).
The Art of Investing
China's securities regulator launched a crackdown on brokerage firms that use feng shui to predict stock-market trends (Reuters, March 30). Feng shui (literally "wind-water") is an ancient Chinese art used for arranging objects to achieve harmony and balance. The China Securities Regulatory Commission says it has "zero tolerance" for illegal behavior in the stock market and has punished brokers who analyze, forecast, or offer investment advice by applying aspects of feng shui such as the heavenly stems and earthly branches, Yin-Yang, and Five Elements. Some Chinese brokerages, including Guosheng Securities and Essence Securities, received warning letters after they released reports applying feng shui to their investment strategies. According to statements on the regulator's website, some of these notes prompted wide market speculation. On a lighter note, Hong Kong-based brokerage CLSA publishes a popular tongue-in-cheek Feng Shui Index ahead of the Lunar New Year that uses the Chinese zodiac to predict stock performance.
The Tenants Must Stay
A British home with a "magnificent history" is on the market in the quaint village of Chilcompton, Somerset, but buyer beware: its back garden is a graveyard (Mirror, March 25). The house is a former church that was renovated in the 1980s. Originally built in 1800, Downside Old Church still boasts some of its original features, such as church doors, stained-glass windows throughout, and all the wooden structures. It even has all the gravestones in the garden. "The main draw to the house is how big it really is inside. The garden is a compromise to some, but the other features make it a great home," said Samuel Masters, branch manager with listing agency Cooper and Tanner. "The strong colors inside and the way it has been well decorated eradicates any cold and spooky feelings of a church and gives a warm and cozy feeling to the home. The garden wouldn't suit everyone, but the house itself has a lot of quirky characteristics." The property has an asking price of $952,480.
Errorbnb
When Paul Drecksler went to Miami, Florida, for a friend's wedding, he made one mistake: he slept in a stranger's residence he thought was his Airbnb (Newsweek, March 17). Drecksler had a long journey from Ecuador to Miami and didn't reach his destination until 2 AM. He followed directions to a detached guest house with a light on. The door was unlocked, and everything inside "was ready to go," Drecksler said. There were even "two fresh folded towels" on the bed. "I was exhausted and immediately went to sleep," he said. Later, the owner of the residence knocked on the door, which Drecksler said was "pretty polite in hindsight." When Drecksler asked who he was, the man explained that the home was his and not an Airbnb. "He was super cool about it, super nice and goes 'honest mistake' and said 'let yourself out,'" Drecksler recalled. The homeowner looked at Drecksler's lodging instructions and directed him to the correct residence next door.
The Road Is Less Traveled
A Scottish couple who decided to ditch normal life in favor of a nomadic existence has been forced to give up the dream after increasing fuel prices made it nearly impossible for them to travel (The Mirror, March 25). Marie-Laure Parsy Szikola, 35, pitched the idea of living in a van and seeing the world on a budget to her fiancé, Alan, during the pandemic lockdowns. "For someone with an adventurous background, staying indoors was a real challenge," Marie said. "I wanted a way of life that would be more engaging than the mainstream: job, commute, flat." The couple bought a Mercedes Vario 614d minibus in July 2021 and began traveling across Scotland. But they've had to curtail their travel due to the rising cost of fuel. Despite the lack of travel, the couple has no plans to return to renting. "Van life makes you feel independent," Marie said. "You feel more engaged with your life and, in a sense, more in control." Despite high gas prices, the couple saves approximately $1,500 a month in rent and $250 in taxes and utilities.
Hospitality for Houseplants
A Kentucky hotel is offering tourists the "World's First Plant-Friendly Hotel experience" (United Press International, March 30). VisitLEX, the convention and visitors' bureau of Lexington, teamed up with Elwood Hotel & Suites to offer a special set of amenities to guests traveling with their houseplants. "Thanks to a years-long pandemic and the rising costs of parenthood, pets are the new babies. And plants have been promoted to the new pets," says a VisitLEX press release. The hotel package features six king suites "specially chosen for their abundance of plant friendly natural light," a complimentary potted succulent, botanical toiletries from Kentucky Soaps & Such, and a "tea" for plants served in a pink mug. "Since guests already love Elwood's existing plant-themed design," said business director Barbara Jean Josey, management decided to run with it. "After all, there are plenty of pet-friendly hotels out there. Why not offer the same Southern hospitality to the houseplants people love just as much?"
Luxury Among the Limbs
A new vacation destination coming to East Tennessee will offer all the amenities of modern resorts — in treehouse-style accommodations (Nexstar, March 20). The Sanctuary Treehouse Resort, the first of its kind in the area and a short distance from the Great Smoky Mountains National Park, will be anchored on 40 acres. "Our initial inspiration to build a treehouse resort for the Smoky Mountains came after staying in a single treehouse several years ago in another state," said Brian and Amanda Jensen, owners and developers of the resort. The different floor plans will be equipped with a long list of entertainment to provide an authentic treehouse feel, including slides, escape hatches, swings, crank-down bunk beds, and drink chutes. Two tree forts can even be connected by a drawbridge for group accommodations. The Jensens plan to feature walking trails, scavenger hunts, a lit forest area for hosting events, a community area for live entertainment, local storytellers, an in-ground hot tub, and more. The world's largest treehouse, a 97-foot-tall wooden structure in Crossville, Tennessee, burned to the ground in 2019.
Moods in the Mud
A team of European scientists claims to have decoded pigs' emotions. After analyzing 7,000 acoustic recordings of 400 pigs, researchers from the University of Copenhagen, ETH Zurich, and France's National Research Institute for Agriculture, Food and Environment have classified the sounds into identifiable emotions (Nexstar, March 12). The scientists collected recordings across a variety of different situations throughout the pigs' lives and developed an algorithm that decodes whether a pig is experiencing positive emotions (happy, excited), negative emotions (scared, stressed), or something in between. "There are clear differences in pig calls when we look at positive and negative situations," said Elodie Briefer of Copenhagen's Department of Biology. "In the positive situations, the calls are far shorter, with minor fluctuations in amplitude. Grunts, more specifically, begin high and gradually go lower in frequency. By training an algorithm to recognize these sounds, we can classify 92% of the calls to the correct emotion." Research into the emotional states of animals is a relatively recent scientific endeavor. It is becoming widely accepted that the mental health of livestock is important for their overall well-being.
Oh, the Smell of It
A British dog-food company is offering to pay a dog owner to switch to its product for two months and keep track of his pet's poop smells (United Press International, Feb. 24). OMNI, which specializes in plant-based dog food, will pay the winning applicant $6,685.82 to document the effects it has on the animal's frequency of bowel movements, poop odor, behavior, sleep patterns, weight, and fur condition. Cofounder Shiv Sivakumar said customers have reported their pets' improved digestion, energy levels, and general health after switching to plant-based food. "Not only that, we are getting feedback that their dogs' stools have improved in terms of color, consistency, and smell," he said. OMNI wants to confirm these reports by collecting data from the applicant. "We know that this is quite a peculiar vacancy, but we also know that this is the way for us to put our money where our mouth is and show dog owners that plant-based dog food could improve their dog's stool, general health, and digestive health," Sivakumar said.
Missing the Point
The 25-foot-tall sculpture of a shark crashing through the roof of Magnus Hanson-Heine's house in Oxford, England, is now a protected landmark — and he's not happy about it (Associated Press, March 25). His father installed the sculpture in the 1980s as an anti-war protest, but Hanson-Heine says the Oxford City Council ignored its other message when designating his house a heritage site and a "special contribution" to the community. Bill Heine erected the artwork without the approval of local officials because he didn't think they should have the right to decide what art people see, and the council spent years trying to remove it. "Using the planning apparatus to preserve a historical symbol of planning-law defiance is absurd on the face of it," Hanson-Heine said. His father, an American expat who studied law at the University of Oxford, got the idea for the sculpture after he heard U.S. warplanes fly over his house one night in April 1986. The next morning, he learned they were on their way to bomb Tripoli. The fiberglass shark crashing through the roof symbolizes the shock Libyan civilians must have felt when the bombs smashed into their homes.
©2022 New Oxford Review. All Rights Reserved.
To submit a Letter to the Editor, click here: https://www.newoxfordreview.org/contact-us/letters-to-the-editor/
"Catholicism's Intellectual Prizefighter!"
- Karl Keating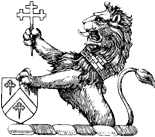 Strengthen the Catholic cause.
SUPPORT NOR TODAY
SUBSCRIBE
You May Also Enjoy
The News You May Have Missed
Nightmare at 20,000 Feet... Harder Than It Looks... Fun with Crystal Meth... Calling All Purple Penguins... Wasting Time at College... Loving the Christmas Creep... Bride for a Day, Groom Not Included... Three-Minute Mourning... more
The News You May Have Missed
Domo Arigato, Fr. Roboto... Self-Boycott... Huaraches of Victory... A New Era for Cuba... Bunker Mentality... Primate Update... Rocking the Hairy Chest... Free-Speech Breach... Screaming for Peace... Love Train... and more
The News You May Have Missed
Return, Then, Most Gracious Advocate... Episcopal Church Barbie -- High Church Edition... Clueless at the Foreign Office... To Catch a Pope... Pornographic Crucifix?... Psychic Terrorism... Mayor Mort... Brewery Workers of the World, Unite! -- For Free Beer... Sheepish Convicts... Margin of Error...