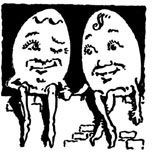 The News You May Have Missed: November 2019
A Picture Is Worth 1,000 Lies
Amid cries of "fake news," Canada's Green Party admitted to doctoring a photo of party leader Elizabeth May by placing a re-useable cup with a metal straw in her hands and prominently displaying the altered photo on its website (National Post, Sept. 23). Spokeswoman Rosie Emery conceded that Photoshop was used to add the Green Party logo to May's cup, which, in the original photo, didn't have a straw. The party has called on Canada to ban single-use plastic items. According to Britt Paris, a researcher for the Data & Society Research Institute, these kinds of episodes rarely influence people's thinking because most are inured to modified images of political figures. "Those who heard that the Green Party manipulated an image in bad faith and already believed the Green Party was an evil organization would see that image as evidence," he said. "Those who support the Green Party would write it off as a harmless PR attempt." Nevertheless, he said, "It would probably be good practice for official political parties to avoid photoshopping images."
Botanical Absolution
A New York City seminary drew nationwide ridicule for having its students confess their sins to plants during a chapel service (The College Fix, Sept. 19). Union Theological Seminary in Manhattan, long known as a hotbed of progressive theology, tweeted a photo of a group of students seated near an arrangement of houseplants, with the caption, "Today in chapel, we confessed to plants. Together, we held our grief, joy, regret, hope, guilt and sorrow in prayer; offering them to the beings who sustain us but whose gift we too often fail to honor. What do you confess to the plants in your life?" The ritual was part of a class called "Extractivism: A Ritual/Liturgical Response," wherein extractivism is defined as "the ripping off of all natural and human resources, exterminating life on earth." Jeff Walton of the Institute on Religion & Democracy called the plant confessional "absurd" and "a form of pantheism." He said, "Plants cannot hear nor can they provide absolution…. If the seminary was specifically Christian, it would point people to Jesus Christ rather than to the houseplant aisle at Home Depot."
Prayer of the Pasta Pastor
A Pastafarian delivered the opening prayer at a local government meeting in Alaska, the latest bizarre blessing to open a government assembly since the state supreme court allowed anyone to offer invocations, regardless of religion (Anchorage Daily News, Sept. 19). Barrett Fletcher, wearing a colander on his head, noted that some members of the Kenai Peninsula Borough Assembly "seem to feel they can't do the work without being overseen by a higher authority. So, I'm called to invoke the power of the true inebriated creator of the universe, the drunken tolerator of all the lesser and more recent gods, and maintainer of gravity here on earth. May the great Flying Spaghetti Monster rouse himself from his stupor and let his noodly appendages ground each assembly member in their seats." The Pastafarian prayer followed one in June from a Satanic Temple member who proclaimed, "Hail, Satan!" Fletcher concluded by asking the Flying Spaghetti Monster to provide each assembly member "satisfaction in the perception of accomplishment and…an ample supply of their favorite beverage at the end of this evening's work." He ended his prayer with "Ramen."
Now Serving: Soylent Green
A Swedish scientist speaking at a Stockholm summit offered an unusual possible tactic in combating global climate change: eating human flesh (New York Post, Sept. 9). Stockholm School of Economics professor and researcher Magnus Söderlund reportedly said he means to "awaken the idea." His argument for cannibalism was front and center during a panel talk called "Can You Imagine Eating Human Flesh?" Taboos against cannibalism, he said, can change over time if people simply try it. When asked during an interview if he personally would try human flesh, Söderlund said, "I feel somewhat hesitant, but to not appear overly conservative…I'd have to say…I'd be open to at least tasting it." He also suggested more plausible options such as eating pets and insects. A tribe in Papua New Guinea is known to have eaten their dead as an alternative to allowing them to be consumed by worms; the practice led to an epidemic of Kuru, also known as laughing death, and was discontinued in 1960.

Enjoyed reading this?
"Catholicism's Intellectual Prizefighter!"
- Karl Keating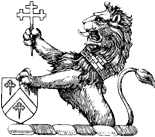 Strengthen the Catholic cause.
SUPPORT NOR TODAY
SUBSCRIBE
You May Also Enjoy
The News You May Have Missed
Eat & Run... Fear the Preacher... Congratulations, It's a Cyborg... Science for Sale... Higher Learning... Lord of the Lost Luggage... and more
The News You May Have Missed
John Paul II Reincarnate... A Third Place to Do Number 1 & Number 2... Lowlands' Lower-Case Christ... For the Love of Flipper... Past Lives for Only $90... Condom Madonna... STD-grams... Music With a Twist...
The News You May Have Missed
Pedophile Party... Stand By Me... Same-Sex, Same-Person 'Marriage'... Immaculate Insurance... Risky Business... 'Til Debt Do Us Part... Batwoman's Secret Identity... A Very Low Moment