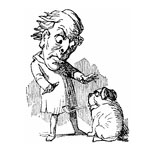 The News You May Have Missed: May 2020
The Loneliness of the Short-Distance Runner
A French athlete whose racing plans were foiled by the coronavirus pandemic held his own marathon in his apartment building's exterior corridor (United Press International, March 24). Elisha Nochomovitz, 32, was scheduled to run the Barcelona Marathon on March 15 before it was canceled. Instead, he ran 26.2 miles on the 23-foot-long balcony outside his apartment in the city of Balma, France. Nochomovitz said it took him 6 hours and 48 minutes to complete the approximately 3,000 laps — the distance of a marathon. The runner, who has completed 36 official marathons, said the balcony run was more challenging because the short track made it impossible to build momentum or speed while running. Nochomovitz said his girlfriend acted as his support team, feeding him M&Ms and Coca-Cola as he ran. He dedicated his accomplishment to medical staff working long hours during the viral pandemic.
Code Brown
As shoppers across the country flocked to supermarkets to stock up on supplies during the COVID-19 pandemic, and stores began rationing certain items, a police department in Oregon had to instruct citizens not to call 911 if they'd run out of toilet paper (Fox News, March 15). "You will survive without our assistance," the Newport Police Department wrote on Facebook, even if you can't get your "favorite soft, ultra-plush two-ply citrus scented" toilet tissue. The department then offered a list of alternatives: "grocery receipts, newspaper, cloth rags, lace, cotton balls, and that empty toilet paper roll sitting on the holder right now. Plus, there are a variety of leaves you can safely use. Mother Earth News magazine will tell you how to make your own wipes using fifteen different leaves. When all else fails, you have magazine pages. Start saving those catalogs you get in the mail that you usually toss into the recycle bin. Be resourceful…. Just don't call 9-1-1. We cannot bring you toilet paper."
T.P. Madness
Once toilet paper became a big deal during the COVID-19 pandemic, an artist and a London software-development student designed a website to help families calculate how much toilet paper they would need to ride out the quarantine (United Press International, March 23). Their website, HowMuchToiletPaper.com, prompts users to input how may rolls of toilet paper they currently have in their home and the average number of daily toilet visits in the household. The calculator tells them how many days their supply will last, as well as what percentage of their quarantine time it will cover. Ben Sassoon and Sam Harris, creators of the website, say the average visitor had about 500 percent more toilet paper than needed for the quarantine period. They hope their website will help discourage people from hoarding.
Van Gone
A painting by Vincent van Gogh was stolen from Singer Laren Museum in the Netherlands, which had been shuttered due to the coronavirus pandemic (New York Post, March 30). "I am shocked and unbelievably pissed off," museum director Jan Rudolph de Lorm said of the theft of the Dutch master's 1884 work, The Parsonage Garden at Nuenen in Spring, which was on loan from Groninger Museum. "It is very bad for the Groninger Museum. It's also very bad for Singer. But above all it is horrible for all of us, because art is there to be seen and shared by all of us, for society as a whole, to bring enjoyment, to bring inspiration, and also to bring comfort." The painting of a man standing alone in a garden surrounded by trees with a church tower in the background has an estimated value between $1.1 million and $6.6 million. Singer Laren Museum has been targeted before in a high-profile theft: In 2007 thieves stole seven works from its sculpture garden, including a bronze cast of Auguste Rodin's The Thinker, which was recovered a few days later — missing a leg.
Family Circus
A traveling Czech circus stranded in Latvia during the COVID-19 lockdown marveled at the generosity of strangers after canceled shows left its performers penniless (Agence France-Presse, March 27). The family-run Circus Alex, unable to perform or return home since borders were closed in mid-March, was forced to turn to social media to ask for help to feed their horses, goats, a llama, and themselves. "We have been overwhelmed by the support of strangers," said owner Anna Polachova, adding that they received "more food for ourselves and our animals than we can eat!" Circus Alex set up tents in the capital city of Riga the day before all public gatherings of more than 50 people were prohibited. The hired jugglers and magicians returned home, but Polachova's family stayed with the animals. An equestrian club in the outskirts of Riga sheltered them, and Latvians donated to cover other costs. Polachova vowed to give free performances in Latvia to express her family's gratitude once life gets back to normal. Circus Alex has toured Estonia, Latvia, Lithuania, and Poland each spring and summer for years.
St. Corona
Sankt Corona, or Saint Corona, is the name of an Austrian village. "At first we smiled to see a virus named like the village appear, but jokes have stopped since the epidemic became so serious," said mayor Michael Gruber (Agence France-Presse, March 23). Tourism is the main source of revenue for the village of some 400 people, located 60 miles south of Vienna at the foot of the Alps. Local attractions include summer sledding and mountain biking. "We'll probably have to find a new name for our mascot," Gruber said. The mascot, named "Corona," is an ant sporting traditional garb and is featured on pamphlets and other information for tourists. As of late March, Austria recorded more than 3,900 cases of coronavirus infection, with 21 deaths. The country of nine million passed strict measures to limit movement to help fight the spread of the disease.
Pot Prize
Outrage ensued after an eight-year-old Canadian boy bid on and won $200 worth of marijuana products at a youth hockey tournament in British Columbia (CTV News, March 2). Keith Redl, the boy's grandfather, said, "All he saw was like chocolate and chocolate fondue and he put a ticket in this bag." Pictures of the prize show chocolate edibles and other pot products — all stamped with the red, octagonal symbol of legal cannabis — as well as a pipe and a lighter. "[He] thought he won a great prize," Redl said. "'I won chocolate!' 'No, son, there's bad drugs in the chocolate.' How do you explain that to a kid?" The prizes at previous fundraisers had been geared toward kids and included things like movie tickets, board games, and popcorn or candy. The Dawson Creek Minor Hockey Association said the pot prize was clearly marked for adults, the cannabis was never out in the open, and a review of the policies of B.C. Hockey and the B.C. Gaming and Policy Branch did not uncover any rules barring cannabis as a raffle prize. Redl wasn't convinced. "There is no place for drugs at a child's hockey tournament," he said.
Stripped & Exiled
A New Hampshire police chief stripped down to his underwear and walked out into a snowstorm after being relieved of his duties at a local board meeting (Fox News, Feb. 20). Richard Lee was police chief for nearly 20 years and the only member of the department that covers the town of Croydon. In a cost-cutting move, a three-member select board voted to rely solely on coverage from the New Hampshire State Police, and they asked Lee to turn in his guns and uniform and the keys to his police cruiser. "I gave them my uniform shirt. I gave them my turtleneck. I gave them my ballistic vest," Lee said. "I sat down in the chair, took off my boots, took off my pants, put those in the chair, and put my boots back on, and walked out the door." He didn't have spare clothes or a ride home, so he walked nearly a mile in 26-degree temperature before his wife picked him up. Lee said he feared being arrested if he left with his gear. "This is what they demanded and this is what I'm doing," he said.
I Can't Believe It's Not Bug Butter
Scientists at Ghent University in Belgium are experimenting with larva fat as a replacement for butter in waffles, cakes, and cookies because, they say, insect grease is more environmentally friendly than dairy products (Reuters, Feb. 28). The researchers soak black soldier fly larvae in water; blend it to create a smooth, greyish dollop; and then use a kitchen centrifuge to separate out insect butter. "There are several positive things about using insect ingredients," said Daylan Tzompa Sosa, who oversees the research. "They are more sustainable because [insects] use less land [than cattle], they are more efficient at converting feed…and they also use less water to produce butter." According to the researchers, consumers notice no difference when a quarter of the milk butter used to make a cake is replaced with larva fat. However, consumers report an unusual taste when the proportions reach 50-50 and say they wouldn't buy such a cake. Insect food has high levels of protein, vitamins, fiber, and minerals, and it is considered a cheap alternative to other types of animal products.
Self-Brew
A 61-year-old Pennsylvania woman was refused a liver transplant after doctors detected alcohol in her urine. Though the patient insisted she had not been drinking, doctors at the University of Pittsburgh School of Medicine and Medical Center directed her to an alcohol-treatment program. Tests revealed no booze in her blood, and her urine had no signs of ethyl glucuronide or ethyl sulfate, two chemicals produced when the body metabolizes alcohol. But her urine did have a lot of sugar and yeast — two key ingredients for fermentation. Eventually, doctors discovered that the real trouble was brewing in her bladder, which was producing alcohol on its own. The woman suffers from urinary auto-brewery syndrome, which causes her bladder to make alcohol. Once doctors figured out that the high levels of alcohol in the woman's urine were not the result of excessive consumption, she was allowed back on the list to be considered for a liver transplant (Huffington Post, Feb. 25).
Water into Wine
Residents of an apartment building in Kerala, India, were shocked when a mix of beer, brandy, and rum started gushing out of their kitchen taps (BBC News, Feb. 6). It was later discovered that the building's water well had been contaminated by 6,000 liters of confiscated alcohol that had been buried nearby. The alcohol, which officials had placed in a pit after seizing it on court orders, had seeped through the soil and into the well that supplies the 18 apartment units with drinking water. The strong smell put people off consuming the water, but the contamination meant there was not only no drinking water, there was also none for bathing. The process of pumping the well clean will likely take a month, leaving residents reliant on deliveries from authorities. "They've been supplying about 5,000 litres of water daily, but it is not enough to cover all the families in our building," said Joshy Malyiekkal, the building's owner.
A Hard Rain's A-Gonna Fall
European astronomers have detected clouds full of iron on a planet 390 lightyears away (Associated Press, March 11). Wasp-76b is so hot on its sunny side — 4,350˚ Fahrenheit — that iron vaporizes in the atmosphere, likely condenses on its cooler side, and almost certainly turns into rain, "like droplets of metal falling from the sky," said Christophe Lovis of the University of Geneva. Wasp-76b is nearly twice the size of Jupiter, yet its rotation matches the time it takes to complete one orbit, and the same side always faces its star. So it's always daytime with clear skies on the star-facing side, and nighttime on the other side, where temperatures fall to about 2,700˚ Fahrenheit and the sky is continually overcast. Strong winds of more than 11,000 miles per hour constantly sweep some of the vaporized iron to the night side of the planet. There's no telling whether it's a steady drizzle or downpour, but the iron rain is extremely dense. "It's like in the heavy steel industry on Earth where they melt iron, and so you see this melting, flowing metal. That's pretty much what we are talking about," Lovis said.
The Books Brits Buy
By analyzing internal sales from the past three years, OnBuy.com, one of the fastest-growing online marketplaces, revealed the most popular book in Great Britain — and it's not Harry Potter or the Bible. OnBuy surveyed 3,000 customers to gain insight into their reading habits and found that 35 percent of adults haven't read an entire book in the past five years. Among Brits who do read, the most popular genres are crime and thriller (44 percent of respondents) and romance (28 percent of respondents), and the least popular are poetry, drama, and criticism. The most popular book in the U.K. is Kamini Thomas's Modern Kama Sutra. Coming in a close second was J.K. Rowling's Harry Potter and the Deathly Hallows, followed by Seth Matlins and Eve Epstein's Scratch & Sniff Book of Weed. Rounding out the top ten most popular books were Robert Sabuda and Matthew Reinhart's Encyclopedia Prehistorica: Dinosaurs, Matt Pritchard's Dirty Vegan, George Orwell's Nineteen Eighty-Four, George R.R. Martin's A Game of Thrones, Robert Munsch's Love You Forever, Louis Theroux's Gotta Get Theroux This, and Harper Lee's To Kill a Mockingbird (The Mirror, March 12).
Au Revoir, Rocket Man
"Mad Mike" Hughes, 64, a self-styled explorer and daredevil bent on proving the earth is flat, died when his homemade rocket crashed in the Mojave Desert outside Barstow, California (Reuters, Feb. 23). Freelance journalist Justin Chapman posted video footage of the incident on Twitter, in which Hughes's self-made, steam-powered rocket appears to fail shortly after take-off. Hughes gained fame in 2002 when he jumped a Lincoln Town Car stretch limousine 103 feet at a speedway in Perris, California, a stunt certified by Guinness World Records as the "longest limousine ramp jump." Hughes later tried to prove the earth is flat by building rockets in a quest to launch himself past the Kármán line, the boundary between earth's atmosphere and outer space. The Science Channel tweeted: "Our thoughts & prayers go out to his family & friends during this difficult time. It was always his dream to do this launch & Science Channel was there to chronicle his journey." The network was planning to feature Hughes on an upcoming series called Homemade Astronauts.
Leap for Joy
A New York couple beat some extremely long odds when their second child became the second of their kids to be born on a Leap Day (United Press International, March 2). Lindsay and Dane Demchak welcomed baby Scout Demchak on February 29, four years after their first child, Omri, was born February 29, 2016, the previous Leap Day. Lindsay said Scout's due date was March 4, but she went into labor during a family dinner at a Brooklyn restaurant. "It became more serious, it wasn't a joke anymore, it's like, this is happening, I say it was the Italian food that did it," Dane said. The couple is making plans for future birthdays. "It's complicated," Lindsay said. "We'd do Omri's on the 28th, since he's older, and Scout's on March 1. When there is a Leap Day, we will make a big thing." The odds of having consecutive babies born on back-to-back Leap Days is one in 2.1 million.
©2020 New Oxford Review. All Rights Reserved.
To submit a Letter to the Editor, click here: https://www.newoxfordreview.org/contact-us/letters-to-the-editor/
"Catholicism's Intellectual Prizefighter!"
- Karl Keating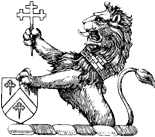 Strengthen the Catholic cause.
SUPPORT NOR TODAY
DONATE
You May Also Enjoy
The News You May Have Missed
White Blight... Ee-I-Ee-I-Yoga... Nothing New Under the Bun... Declaration of Amnesty... The Unfriendly Skies... Furry Eternity... Apple's Brand New Bag... Golden Throne Room... And Throw Away the Keys, Please... Don't Answer the Phone... Pudding Time... and more
The News You May Have Missed: April 2019
Get Behind Me, Debtor... Gone to the Dogs... I Duvet Thee Wed... Meat Market... Homework Helper... "An Elegant Weapon for a More Civilized Age"... Bridge over Tainted Waters... Early Bird Special... and more
The News You May Have Missed
His Name is Francis... Circumcision Decision... Easily Swallowed Sacraments... Lascivious Lavender Lobby?... Cuddle Up to Unconditional Love... Their Satanic Monument Request... Tattoos of the Dead... Cracking the Code