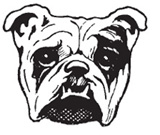 The News You May Have Missed: June 2022
Diversity Dummies
Two Arizona diversity advocates are taking heat after calling a Phoenix elementary school PTA "racist" for hiring a DJ to perform in blackface — but it turns out the DJ was, in fact, black (New York Post, April 17). Stuart Rhoden and Jill Lassen slammed the Hopi Elementary PTA after seeing a picture of Kim Koko Hunter, 56, at a charity event. Lassen, a librarian, apologized after learning of Hunter's race. "We should've reached out and inquired before making such accusations," she said. "I cannot fathom the hurt, anger and frustration you felt after you and others volunteered countless hours on your event." But Rhoden, an instructor at Arizona State University, was not apologetic. "Let me be clear, a black man, apparently in black face is an entirely different discussion than a White person," he wrote. "However…it seems at the very least he is in darker make-up if not 'Black face' or I am completely mistaken and it's the lighting of the patio." Hunter responded, "Was I not Black enough? How black do I got to be for people to know that I'm an actual Black person?"
Not Your Mother
An Oklahoma lesbian couple, Kris Williams and Rebekah Wilson, "married" in 2019 and later had a son. Rebekah carried the child, who was conceived through artificial insemination; Kris cut the umbilical cord. "I thought it was a dream come true," said Kris. Their names are both on the baby's birth certificate as "mother" and "mother." But the dream became a nightmare. The couple later divorced, and Rebekah filed a Victim Protection Order against Kris. Then she sued to remove Kris from the birth certificate. A judge ruled in Rebekah's favor, saying Kris "failed to pursue a legal remedy to establish parental rights." Even though she was on the baby's birth certificate, the judge said Kris should have adopted the child. "I've never seen anything like this," said her attorney, Robyn Hopkins. "This isn't about the divorce case at all. We're not talking about assets. We're not talking about marital property, separate property. We're talking about the custody of a child that was born of that marriage." Kris has appealed the ruling (Nexstar, April 9).
Ensuring "Health & Safety"
Two women at New Jersey's only all-women's prison have become impregnated by "transgender" inmates (Daily Mail, April 13). The women are serving time at Edna Mahan Correctional Facility in Clinton, which houses 27 transgender prisoners and over 800 women. The prison began accepting transgender inmates — including those who have yet to undergo gender-reassignment surgery — last year following a lawsuit brought by the American Civil Liberties Union (ACLU) and a transgender inmate. ACLU legal director Jeanne LoCicero defended the policy, saying it's "in line with New Jersey's strong anti-discrimination laws that prevent discrimination and harassment on the basis of gender identity." Dan Sperrazza, external affairs executive director of the Department of Corrections, said the pregnant women engaged in intercourse willingly. Two female prisoners had already filed a lawsuit seeking revocation of Edna Mahan's new policy after they were allegedly harassed by transgender prisoners. "The Department always reserves all options to ensure the health and safety of the individuals in its custody," Sperrazza said.

Enjoyed reading this?
"Catholicism's Intellectual Prizefighter!"
- Karl Keating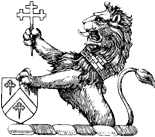 Strengthen the Catholic cause.
SUPPORT NOR TODAY
SUBSCRIBE
You May Also Enjoy
The News You May Have Missed
Girls Will Be Boys... Neither Girls Nor Boys... Nothing Covered Up... A Mickey Mouse Dispute... Fleecing the Trusting Lambs... Goodbye, Tweetheart... Straining Credibility... Islamic Idol... Bogarting the Grid... September Is Special... and more
The News You May Have Missed
Fr. Bimbi's Baby Bonus... Losing Streak... He Who "Conquered Rome"... Fly-by Exorcism... How Far Is too Far?... Battle of the Flags... You Only Pope Once... Fowl Language... Invasion of the Drones... Leftovers... more
The News You May Have Missed
Are You 4Real?... Dutch Catechism... Jogger Priest... 'Gay' Jesus Fracas... The Rite Stuff... Not 'Gay' Enough?... Procreation for the Motherland... Collective Kiss... Not for Squares... Safe-Sex Badge...