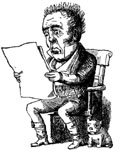 The News You May Have Missed
READ ALL ABOUT IT...
A Dutch group has launched a new political party, proclaiming: "We are going to shake The Hague awake!" The Charity, Freedom and Diversity (NVD) Party says it wants to lower the legal age for sexual relations from 16 to 12 years old and eventually scrap the limit altogether. "A ban just makes children curious," Ad van den Berg, one of the Party's founders, told the Algemeen Dagblad newspaper (Reuters, May 30). The NVD will also lobby for mandatory sex education for toddlers and sex with animals. The Party also believes broadcasting pornography should be allowed on daytime television, with "violent pornography" limited to late evening hours.

According to the pastor of St. Mary's Church in Huntington Beach, California, kneeling at the wrong time during Mass makes you a sinner. Fr. Martin Tran told parishioners in a parish bulletin that kneeling "is clearly rebellion, grave disobedience and mortal sin." Since the edict was issued, at least 55 parishioners have received letters urging them to get off their knees or leave the parish and the Diocese of Orange. Two altar boys, the parish altar servers coordinator, and three members of the parish council have been dismissed from their duties for kneeling-related offenses. Fr. Joe Fenton, spokesman for the Diocese, said the Diocese supports Fr. Tran's view that disobeying the anti-kneeling edict is a mortal sin. "That's Father Tran's interpretation, and he's the pastor," he said. "We stand behind Father Tran" (Los Angeles Times, May 28). Only later did Fr. Tran issue a retraction, saying that kneeling is not a mortal sin.

Same-Sex, Same-Person 'Marriage'
A group of women from Vancouver, British Columbia, has announced they will gather in a park near Jericho Beach, dressed in wedding gowns for a mass marriage ceremony. Taking advantage of Canada's new same-sex marriage law, each of the seven women, aged 24 to 50, will be marrying herself. Melanie Talkington, one of the brides-to-be, explained that by marrying herself she intends "to embrace her femininity" (LifeSiteNews.com, June 22).


Enjoyed reading this?
"Catholicism's Intellectual Prizefighter!"
- Karl Keating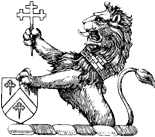 Strengthen the Catholic cause.
SUPPORT NOR TODAY
SUBSCRIBE
You May Also Enjoy
The News You May Have Missed
Transsexual Jesus, the Play... Facebook Offenders... The Price of Prayer... The Cost of Clean Air... Word War on Women... Brotherhood of the Beard... Paging Doogie Howser... Bacon Break-in... Zodiac Candidate
The News You May Have Missed
The Weight Limit of Love... The Gay Divorcé... Feminist Quote Hotline... A Social Tapestry for Seniors... Wanted: Social-Media Sarcasm Detector... Retrograde Forces... National Association for the Advancement of…Abortion?... Here Xe Comes... The Apple of His Eye
The News You May Have Missed
Pope Francis, Accidental F-Bomber... Hijacking Jesus' Name... New York's God & Gun Club... I Don't Confess!... Baptism Washes Away Sin — & Sinner... Noah a No-No in Indonesia