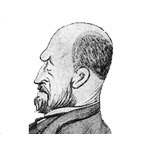 The News You May Have Missed: July-August 2022
The Bald & the Beautiful
Calling a man "bald" can now be classified as sexual harassment, a British employment tribunal has ruled (CNBC, May 13). Three members of the tribunal, who alluded to their own experience of hair loss, said baldness is more prevalent in men than women; therefore, use of the word bald is an insult related to a "protected characteristic of sex." The tribunal compared calling a man "bald" to commenting on the size of a woman's breasts, the subject of a 1995 case. The recent ruling involved a case in which Jamie King, a shift supervisor at the British Bung Manufacturing Company, allegedly levied the insult against Tony Finn, who had worked at the company as an electrician for nearly 24 years. The tribunal determined that King's calling Finn "bald" was a "violation against [Finn's] dignity, it created an intimidating…environment for him, it was done for that purpose, and it related to [Finn's] sex…. In our judgment Mr King crossed the line by making remarks personal to the claimant about his appearance." Finn is set to receive compensation for the incident, though the amount has yet to be determined.
Produce Progeny or Pay Up!
An Indian couple is suing their only son and his wife for "mental harassment" because they have not produced a grandchild after six years of marriage (BBC News, May 13). Sanjeev and Sadhana Prasad spent their savings raising their son, Shrey Sagar. They sent him to the United States for pilot training at a cost of $65,000, but he returned to India a year later and lost his job, and his family had to support him financially for more than two years until he got another job. Sanjeev and Sadhana arranged Shrey's marriage to Shubhangi Sinha in the hope that they would have a "grandchild to play with" during their retirement. The parents paid for a wedding reception in a five-star hotel, a luxury car worth $80,000, and a honeymoon abroad. "My son has been married for six years but they are still not planning a baby," Sanjeev said. "At least if we have a grandchild to spend time with, our pain will become bearable." Sanjeev and Sadhana are demanding compensation of nearly $650,000 if Shrey and Shubhangi don't give them a grandchild within a year.
Corona Crook
Sho Taguchi, a 24-year-old unemployed resident of Abu, Japan, was arrested for gambling away money earmarked as COVID assistance for low-income households in his small town (Associated Press, May 19). Taguchi admitted to spending most of the $360,000 at online gambling sites after refusing to return the taxpayers' money that was inadvertently deposited into his bank account. Only $530 was left in his account after he withdrew money 34 times over 10 days following the local government's mistake. He's being held on suspicion of computer fraud. Each of the 463 low-income households in Abu (pop. 3,372) was supposed to receive $780, but a town official mistakenly submitted a single transfer request of the total amount to Taguchi, whose name was first on the list of recipients. Abu mayor Norihiko Hanada said Taguchi's arrest is a step toward tracing the money, which he hopes will be recovered in full.
Death Imitates Art
A jury in Portland has convicted a self-published romance novelist — who once wrote an essay titled "How to Murder Your Husband" — of fatally shooting her husband. Nancy Crampton Brophy, 71, was found guilty of second-degree murder in the 2018 death of Daniel Brophy, 63, as he prepped for work at the Oregon Culinary Institute. She owned the same make and model of gun used to kill her husband and was seen on surveillance footage driving to and from the institute on the day of her husband's death. Defense attorneys said the gun was inspiration for Crampton Brophy's writing and suggested that Brophy might have been killed in a robbery gone wrong. Crampton Brophy claimed she had parked near the institute that day to work on her writing. Her how-to treatise details various options for committing an untraceable killing and professes a desire to avoid getting caught. Prosecutors argued that Crampton Brophy was motivated by money problems and a life-insurance policy, which she denied. Her attorneys plan to appeal (Associated Press, May 26).

Enjoyed reading this?
"Catholicism's Intellectual Prizefighter!"
- Karl Keating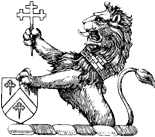 Strengthen the Catholic cause.
SUPPORT NOR TODAY
SUBSCRIBE