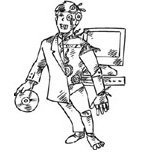 The News You May Have Missed
READ ALL ABOUT IT...
DONATE TODAY!: Join the NOR Associates
For a short time, the new website of the Vatican's Secretariat for Communication, www.vaticannews.va, carried the headline "Pope Francis: The Lord is an Onion." It was written by Belgian security hacker Inti De Ceukelaire, who says he was trying to point out security flaws. When huge websites launch, he checks them out. "I don't necessarily look for vulnerabilities, but this one was pretty obvious," De Ceukelaire explains. "I contacted the webmaster from the Vatican on his official e-mail address on nine occasions," but the problem persisted. "Sometimes webmasters need a little bit of pressure to fix their websites, Vatican or not." So he wrote the joke headline, took a screenshot, and sent it to his Twitter followers. "It's important to note that I didn't really perform any illegal hacking: No regular Catholic visiting the website would have seen the story," he claims. A Vatican official who did not wish to be identified confirmed the hack and said it is "being taken seriously." De Ceukelaire clarified, "I'm a Catholic myself and regret having to send the message this way, even though I followed all ethical procedures" (CruxNow.com, Feb. 9).
North Korea sent 229 cheerleaders to the 2018 Winter Olympics to wow international media with their synchronized chants and identical outfits (Live Science, Feb. 15). But their closely supervised hotel stays and bathroom visits also attracted attention, as did their reaction to the surprise appearance of a Kim Jong-un impersonator. Foreign-policy experts believe their presence was an attempt to soften the closed-off country's image. The squad, sometimes known as the "Army of Beauties," has appeared at several Asian sporting events since 2002. According to a defector who used to be on the squad, the women are chosen for their looks, height, talent, and family connections. They're tightly controlled, with handlers shepherding them from event to event. In 2006 a South Korean newspaper reported that 21 cheerleaders had been sent to a prison camp, possibly for breaking their oath not to discuss what they had seen at the Busan Asian Games in South Korea.
The Islamabad High Court banned Pakistani TV and radio stations from broadcasting any programming relating to Valentine's Day (International Business Times, Feb. 8). Late last year, Abdul Waheed filed a petition arguing that Valentine's Day celebrations were spreading "immorality, nudity and indecency." So Judge Shaukat Siddiqui issued a binding notice ordering a blanket broadcasting ban of any material related to the celebration. Waheed's petition was not the first time Valentine's Day attracted criticism in Pakistan, home to the second-highest number of Muslims in the world after Indonesia. Earlier, Pakistani President Mamnoon Hussain claimed the celebration of love was a Western import that threatens to undermine the foundation of Pakistani society. "Valentine's Day has no connection with our culture and it should be avoided," he said. Despite the ban, and the fact that it celebrates a Christian saint, Valentine's Day remains extremely popular. Florists in Pakistan enjoy a booming trade in the days leading up to it, while retailers advertise themed sales, and restaurants offer special deals aimed at attracting couples.

Enjoyed reading this?
"Catholicism's Intellectual Prizefighter!"
- Karl Keating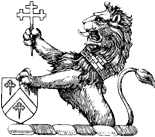 Strengthen the Catholic cause.
SUPPORT NOR TODAY
SUBSCRIBE
You May Also Enjoy
The News You May Have Missed
A Male-God Causes Wife-Beating... All Good Dogs Go to Heaven... Sleazy-Chic... Five-Minute Converts... Just Another Animal... Suckers for Drunks... Elderly Anarchists... Underpaid CEO... From the Department of Corrections...
The News You May Have Missed
Queering the Rosary... International Blasphemy Day... Self-Sacrificng Prostitution... May the Lawsuit Be With You... Next Time, Just Forge Your Dad's Signature... Problems in the Workplace... Woman, 107, Seeks 23rd Husband... A Figment of St. Paul's Imagination...