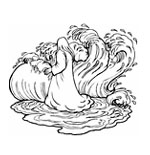 The News You May Have Missed
READ ALL ABOUT IT...
Holy Land, the Theme Park
Buenos Aires boasts a theme park called Tierra Santa ("Holy Land"), which features site replicas and key moments from the life of Christ (Telegraph, Mar. 30). According to the park's owners, over five million people have visited since it opened in 2001. This number is expected to rise after the recent election of an Argentine native as Pope. Park spokesmen say that in pre-construction planning they consulted with a rabbi, an imam, and a bishop, and that Francis gave his blessing to the park during his time as archbishop of Buenos Aires. Tierra Santa is visited throughout the year but is particularly popular during Holy Week, when the park comes to life with three days of religious re-enactments. Maria Fierro, director of Tierra Santa, says the park takes visitors on a religious journey back in time, "creating really, in a Latin American city, the Jerusalem of that time over two-thousand years before."
According to Reuters (Mar. 29), Japanese Buddhist monk Yoshinobu Fujioka owns the small, 23-seat "Vowz Bar" in central Tokyo, where Buddhist chants fill the air and shaven-headed bartenders serve up precepts and teachings along with drinks ("Vowz" is a play on the Japanese word for monk). "People would gather in a Buddhist temple and drink together, we've just updated the tradition to fit our times," said the black-robed Fujioka, who also works at a temple just outside Tokyo. "They become totally different believers here, the distance between them and myself diminishing. They are more connected with each other." Vowz Bar has been in business for 13 years. Its cocktail list includes drinks with names such as "Perfect Bliss" and "Infinite Hell." A regular patron, 42-year-old businesswoman Noriko Urai, says, "Every day, my heart gets tainted by dirt in the secular world, so I come here to repurify it over some drinks and fun."
Celebrating the Marvelous
A book offering advice on how to protect chicken coops from goblins has won the Oddest Book Title of the Year award, say contest organizers (Reuters, Mar. 21). Goblinproofing One's Chicken Coop by Reginald Bakeley and Clint Marsh attracted 38 percent of 1,225 online votes, beating craft manual How Tea Cosies Changed the World's 31 percent, to win the 35th annual Diagram Prize. Philip Stone, coordinator of the contest, run by industry publication The Bookseller, said the award might seem lighthearted, but publishers and booksellers are well aware that a title affects sales of a book. "It spotlights an undervalued art that can make or break a work of literature," he said. "The kind of niche, off-beat publications that often appear on the Diagram Prize shortlist might not make their writers or publishers rich beyond their wildest dreams, but the fact writers still passionately write such works and publishers are still willing to invest in them is a marvelous thing that deserves to be celebrated."
What Government Makes Us Do
New York's Albany High School formally apologized for assigning students an essay in which they were required to defend Adolf Hitler's treatment of Jews (Yahoo! News, Apr. 12). As part of a critical-thinking exercise, pupils were challenged to make an "abhorrent argument," even to the extent of expressing extreme anti-Semitic sentiment. "You must argue that Jews are evil, and use solid rationale from government propaganda to convince me of your loyalty to the Third Reich!" say assignment instructions for the five-paragraph essay. Students were also encouraged to watch and read Nazi propaganda materials. About one-third of the students refused to take part in the exercise. The English teacher who assigned the project has not been identified, and the school district has declined to say whether the instructor will face any disciplinary action. Albany Superintendent Marguerite Vanden Wyngaard said, "I don't believe there was malice or intent to cause any insensitivities to our families of Jewish faith." She attributed the assignment style to a new Common Core curriculum enacted by the state, which requires more sophisticated writing.

Enjoyed reading this?
"Catholicism's Intellectual Prizefighter!"
- Karl Keating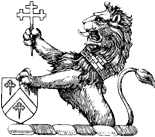 Strengthen the Catholic cause.
SUPPORT NOR TODAY
SUBSCRIBE
You May Also Enjoy
The News You May Have Missed
Social-Media Emergency... Catholic No More... Online in the Pews... King's Ransom... No Nut for You... LGBTs DQ'd... For Sale: Blue Skies... Arresting Cuisine at The Clink... Exorcising Bolshevism... Erotic Snowman
The News You May Have Missed
'Christian Ramadan'... Multiple Wives, Multiple Benefits... Dead Pets Society... The Animal Holocaust... Suicide Gurus... The Wong Way... Taking Leave... The Easy Crucifixion... Bottoming Out