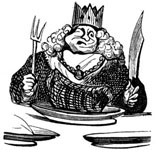 The News You May Have Missed
What Would Jesus Drive?
The pastor of a South Carolina megachurch has come under fire for giving his wife a Lamborghini Urus for their anniversary (USA Today, Dec. 14). John Gray, 45, leader of the 22,000-member Relentless Church in Greenville, took to Facebook Live to defend his decision, tearing up at times as he explained that "not a nickel, not a penny" of church money went toward the purchase of the $200,000 luxury SUV. Rather, he drew on a variety of sources, including his second book deal and the fourth season of The Book of John Gray, his Oprah Winfrey Network reality-TV show, to "honor" his wife, Aventer. She also took to social media to defend the purchase. "I don't see anyone screaming about how basketball players drive what they do while you paying $$$ to see them play in arenas and on fields," Aventer wrote on Instagram. "We don't live for people! We live for God!" Greenville's median household income from 2013 to 2017 was just under $54,000, according to the U.S. Census Bureau.
Reprieve for the Atheist Minister
A minister in the United Church of Canada who professes atheism is no longer in danger of a defrocking after she and the UCC reached an agreement in her long-running case (Toronto Star, Nov. 9). Rev. Gretta Vosper and the UCC settled ahead of what some had dubbed a "heresy trial," leaving her free to minister to her east-end Toronto congregation. The Right Rev. Richard Bott, moderator of the United Church of Canada, the nation's second-largest religious denomination, said in a statement that he was pleased with the resolution, the terms of which are confidential. "The dance between [the UCC's] core values, how they interact with and inform each other, is one that we continue to explore as followers of Jesus and children of the creator," he said. Vosper, 60, who was ordained in 1993 and has served as minister of West Hill United Church since 1997, has been up front about her atheism and non-belief in the Bible for years.
Sinead O'Muslim
Sinead O'Connor has converted to Islam and changed her name to Shuhada' Davitt. The 51-year-old Irish pop singer's new first name comes from the Arabic word Shahada, the Islamic declaration of faith; last year she changed her last name to Davitt to be "free of parental curses" (CNN, Oct. 26). In 1992 O'Connor made headlines when she ripped up a picture of Pope John Paul II during a live television appearance, saying later that she was prompted to do so by the Catholic Church's record of child abuse. In 1999 she was ordained a priestess in the schismatic Catholic Latin Tridentine Church and renamed Mother Bernadette Mary. The Catholic Church dismissed her ordination at the time as "bizarre and absurd." Her conversion to Islam, O'Connor said, is "the natural conclusion of any intelligent theologian's journey. All scripture study leads to Islam. Which makes all other scriptures redundant."
Nothing but a Number?
Emile Ratelband, a 69-year-old Dutchman, asked a court in his hometown of Arnhem, southeast of Amsterdam, to change his birth certificate so it says he was born in 1969 rather than 1949. The trainer and life coach — and former baker and political provocateur — said his request is no different from a petition to change his name or gender. "Nowadays, in Europe and in the United States, we are free people," he said in an interview with The Washington Post (Nov. 8). "We can make our own decisions if we want to change our name, or if we want to change our gender. So I want to change my age. My feeling about my body and about my mind is that I'm about 40 or 45." Being in his 40s would make his life much better, including boosting his dating prospects, Ratelband said. His desire to remake himself comes from his training under motivational guru Tony Robbins. The court ultimately rejected Ratelband's request.

Enjoyed reading this?
"Catholicism's Intellectual Prizefighter!"
- Karl Keating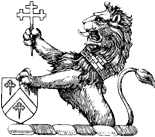 Strengthen the Catholic cause.
SUPPORT NOR TODAY
SUBSCRIBE
You May Also Enjoy
The News You May Have Missed
Pet Partner... Chimp Child... Church of the Jedi... Here's Your Sign... Pre-empted by the Clowns... Doo Unto Others... Public Toilet Privacy... The Three Little Cowboy Builders
The News You May Have Missed
Return of the Imperialists... Treated Like a Dog... She's Not Ashamed... Soothing the Atheists... Bread of Life?... Starving Out the Schismatics... and more...
The News You May Have Missed
Mothers Are Expensive to Replace... The Doctor Is Out... Return of the Temple Prostitutes... Unloved Triangle... Is There a Waiver for That?... Cheaper Than Therapy... White House Home Brew... and more