The Demise of the Parish Cemetery
THE CONSEQUENCES OF ANTI-SUBSIDIARITY IN THE CHURCH
When they write histories of the golden age of Catholic ethnic parishes in the United States, historians are wont to note that newly arrived immigrants quickly built a church and then a school. They often forget the third institution in which those immigrants invested: a cemetery.
Teresa Mull, writing in The Spectator (Sept. 24), asserts that cemeteries "saw their best days prior to 1900." Her article, "The Problem Facing U.S. Cemeteries," ran in the business section. Considering there's no decrease in demand — the old joke remaining true that cemeteries are places where "people are dying to get in" — what does Mull mean? She means that the economics of cemeteries have changed for the worse and are becoming unsustainable.
Built into grave sales today in many states is a mandated fee for "perpetual care," a sum that supposedly goes toward cemetery upkeep. Revenue from these fees is plummeting, with grave implications, especially for older cemeteries. Mull blames much of the drop-off on the growing popularity of cremation. Incinerating your loved ones usually removes the need for a grave. In any event, Mull's Spectator article doesn't tell the whole story.
Culture is upstream from both politics and economics, and we need to look at cemetery culture — including Catholic cemetery culture — to understand what's going on.
In the heyday of the ethnic parish (the late 19th and early 20th centuries), cemeteries — like schools — were parish affairs. Just as there were parochial elementary and high schools, there were parochial cemeteries, usually not far from the parish church.
Those institutions are no longer typical. Already by the 1960s and 1970s, parochial high schools were being replaced by diocesan ones. By the 1980s, many parishes began consolidating their schools into a single city- or area-wide "Catholic school." At about the same time, dioceses also got into the graveyard business big time.
Among the drivers of those transitions were personnel changes. High-school education required teachers with a greater degree of specialization in a single subject (e.g., mathematics or languages). The decline in religious vocations and, among those who remained, the abandonment of traditional teaching roles in favor of "social justice" roles affected that cadre.
The hollowing out of Catholic high schools by the loss of religious teachers was soon followed by cratering numbers of available nuns to teach in parochial elementary schools. When those religious disappeared, the economics of Catholic education were profoundly disrupted. Catholic education functioned as it did in part because it relied on "contributed services" (i.e., free labor). When that labor was gone, the Church was forced to apply her social-justice teaching to her own personnel and discovered she hadn't budgeted for that. Nor was that discovery unjustified: I believe in Catholic education, but — with children of my own — I cannot provide "contributed services."
Costs of maintenance and upkeep that were eliminated by cheap labor also affected parish cemeteries. Once upon a time, maintenance of parish cemeteries was a do-it-yourself affair. I remember the plots in my childhood parish's cemetery being "piped off" (with four stone markers at the edges of the plot and rails demarcating it). Those rails disappeared in the late 1960s with the appearance of riding lawnmowers.
In earlier decades, the lawnmowers weren't needed because family members regularly visited their loved ones' plots. They tended them. They planted flowers. (I remember planting geraniums.) They weeded them and cut the grass. They washed the headstone. And they often did the same for others' loved ones if they saw a neglected grave. (At the foot of my Polish grandparents' plot was an old, collapsing headstone the inscription of which suggested the interred was a Hungarian settler who had died in 1908. He clearly had no family, so, at least on All Souls' Day, we would light a candle on his grave.) The parish priests had an All Souls' Day procession around the cemetery on the last Sunday of October. Families turned out to pay respects and make the graves respectful: geraniums turned into chrysanthemums.
In those times, one or two men from the parish tended the parish cemetery. Sometimes that was their job (along with gravedigger). Sometimes they volunteered. Sometimes they lived nearby and treated the cemetery as their extended garden. In any event, none of them ever got rich from their spiritual works of mercy.
But now, that's all gone.
In retrospect, the Calvary Cemetery strike of 1949 was a watershed moment for Catholic cemeteries. When workers and gravediggers went on strike at that Catholic cemetery in New York, Francis Cardinal Spellman led seminarians across the picket lines to fill in as amateur gravediggers. The Church could lecture the world about a just wage, but she preached "charity and love" in lieu of justice when it came to paying one herself. It should have been a wakeup call that the world was changing and that, "having made it" in American life, the children of yesterday's immigrants would have to support the Church and her institutions at levels proportionately greater than did their immigrant parents.
Few parishes today have cemeteries. The parish cemeteries established in the heyday of ethnic parishes are generally full and closed. Dioceses have largely taken over the Catholic funeral business. And those ethnic parish cemeteries are suffering because, having been established prior to modern perpetual-care standards, they struggle to find money, especially when today's lock-and-leave American hierarchy have put the cemeteries' mother parishes on the chopping block, consolidating or closing them. As parishes are downsized — a process that has hit ethnic parishes especially hard — the one remaining mark of their existence, the one trace of their material culture, may well be their cemeteries. Even if a bishop can't close a cemetery, will current trends in the Church lead to those parish cemeteries becoming neglected and abandoned?
Modern American life and Catholic death practices have affected those cemeteries, too. Canon law illusions notwithstanding, much of America's highly mobile Catholic population does not cling to their geographically prescribed parish. Like it or not, good or bad, many Catholics "shop" for parishes. Some travel great distances to go to the "old parish" in the city; others do not. If Catholics are delinked from the parish, they are also likely delinked from its cemetery.
How often do people visit relatives' graves? Distance may be a factor: My parents lie at rest 230 miles away from where I live. But even when people live close by, the old custom of stopping at the parish cemetery on a Sunday afternoon has largely disappeared.
And that has consequences.
Again, in the "golden days," cemeteries were seen as an integral part of the parish. The cemetery was the presence in this world of that part of the parish that had gone on to the next. It was a sacramental embodiment of the "communion of saints." When I visit my grandparents' graves at St. Stephen's Cemetery in Keasbey, New Jersey, I also recognize the names of people lying nearby, people I remember from morning Mass on Sundays. When they were alive, they visited my grandparents, and vice versa.
That's not true of the average diocesan cemetery. I have no idea who the people are (or were) who surround my parents' plot. All I know is they died in the second half of 1964, because that's when my uncle — the first occupant in that four-plot grave — was buried, and that row of the cemetery opened. Author Robert D. Putnam famously wrote of our isolated individualism as "bowling alone." The demise of the parish cemetery has also led to our "lying alone."
The loss of a lived, rather than just notional, sense of the cemetery as part of the parish has implications for ecclesiology.
The demise of a sense of death's proximity has also affected the cemetery. One reason immigrants wanted a parish cemetery is because they were acutely aware of the proximity of death. A man who went to the factory or the mine in the morning didn't know if he would come home at night. If he was in America alone, he wanted a "decent burial." If he was in America with family, he wanted to ensure his burial and some peace of mind for his family, who would, most likely, be reduced to poverty absent his wages.
There is a reason ethnic communities generated fraternal organizations, one of the primary businesses of which was insurance. It's the same reason the Knights of Columbus emerged. People felt a need to ensure they had a "decent burial." I still have my grandmother's ledger for the Kasa pośmiertna, the "Post-Mortem Treasury," a fund into which I'd pay her 25¢ or 50¢ monthly fee for a basic casket a couple times a year at the parish hall after Mass. A new generation — my mother and father — made sure we had a Metropolitan Life Insurance policy to pay for an unexpected burial.
Let me repeat: these phenomena are not just or even primarily economic driven. They represent cultural shifts.
The late Fr. Leonard Chrobot, former president of St. Mary's College in Orchard Lake, Michigan, wrote on cultural shifts in ethnic, specifically Polish, Catholic communities. His sociological argument was that, over time, assimilation in the United States shifted ethnic communities from Gemeinschaft to Gesellschaft models.
Gemeinschaft communities were the informal communities of the little European village — a place, like the old Cheers theme song, "where everybody knows your name" — communities that operated not so much on rules as on sociocultural expectations. People knew each other. And, when they came as immigrants to the United States, they sought to replicate those communities in their urban ethnic ghettoes, which to the outsider looked like poverty pits but to the insider were places of meaning and social life.
In Polish American — and likely many other Catholic ethnic — communities, the center of life, be it religious, social, or cultural, was the parish. And the parish included a cemetery. The cemetery where my grandparents lie was a three-mile walk from the church whereas the diocesan cemetery where my parents rest would have been an 11-mile walk. The difference cannot be attributed merely to the rise of the automobile. The earlier generation would have thought a visit to the family plot on a Sunday was a normal thing, and, as such, the parish would not have situated its cemetery that far away. It was, after all, part of the parish community, and community is built on proximity. There's a reason "long-distance relationships" generally don't work.
Moreover, the earlier generation would have taken pride in the family plot, which, in some ways, was like the family home: It may have been modest, but it was tidy and tended — tended by family.
Those kinds of relationships simply do not exist at the diocesan cemetery, nor would they even if other aspects of the culture had not changed. For the average person, the "church community" is the parish. The diocese, to the degree people think of it, is a more abstract structure. We can explain the theology of being "gathered around the bishop" all we want, but the truth is that the anti-subsidiarity shift of institutions (schools and cemeteries) from parochial to diocesan auspices both depersonalized and bureaucratized Catholics' relationships with those institutions. The diocesan cemetery is a Gesellschaft society, a formally organized society with bureaucratic roles and rules. As a kid, I planted geraniums in our parish cemetery; the diocesan cemetery makes clear on a large sign that you may place "only cut flowers in approved containers." Even as a kid, I sensed a palpable difference between the flowers we planted at St. Stephen's and the bouquets we bought from the three florists conveniently located within a quarter mile of St. Gertrude's gates.
Want another illustration? The tombstones at my childhood ethnic parish cemetery are eclectic. There are three-foot limestone crosses. There are eight-foot granite crosses. There is an angel on a pedestal. There is the usual panoramic headstone typical of today's graveyard. And there are little footstones, the type in which the military specializes, buried in the grass.
Such variety would never be countenanced at the diocesan cemetery, where the curated appearance of standardized headstones goes on row after row after row. That's the difference between a Gemeinschaft "folk" community and a Gesellschaft "rules" society: the standardization, the Gleichschaltung, of everything.
With the bureaucratization of the survivor/cemetery relationship and the waning Catholic tradition of visiting the dead, it's no wonder all cemeteries are reliant on the service of "perpetual care" to maintain what parishioners did themselves once upon a time. Don't get me wrong: I am not naïvely pretending we can turn the clock back to that earlier time. But the trends of Catholic mourning and funeral customs have progressively transformed how we relate to those who "have gone before us, marked with the sign of faith" — and to where they rest.
Let me conclude with another phenomenon that is killing cemeteries: cremation. The Church's permission for cremation is wrongheaded and should be reversed. Today's cremators do not want to deny the resurrection of the body the way French Masons did 200-300 years ago, but they still depreciate the body. Whenever I point out that the Church still officially prefers burial of the body over cremation and insists that ashes be buried, not scattered, I get pushback that burial is too expensive. "It costs $500 at my cemetery to dig a hole!" I've been told.
Now, the Church, as an institution in this world with significant consumer power supporting her, does seem to have an obligation to work to reduce the cost of the American way of death. That said, let's also ask: What provision have you made for your final disposition? Have you put away any money, like your immigrant forbearers, for a "decent burial"? Could you have bought a nominal insurance policy years ago to help defray costs? Or is your body just a piece of meat, not worth the cost?
Yes, the opening of a grave may cost $500, not necessarily because a backhoe costs that much but because, over the coming decades when your children and grandchildren long forget where you lie, somebody at that cemetery will have to cut the grass, reinforce your crumbling headstone, and maybe even leave a flower. From what we've seen in some states in which flooding is a problem, they might even have to rebury you. That's "perpetual care," and the people who perform that service also have a right to a living wage.
The popularity of cremation today stems, in large part, from an anti-Christian notion of the person that regards the body as sub-personal. Our quasi-universalistic eschatology imagines that all dogs and all souls go to Heaven, where they become angels, while their bodies are left behind. Even worse, in our environmentally obsessed world, what's left behind is a carbon footprint that arrogantly wants to take up six feet of precious Mother Earth. Cremation, alkaline hydrolysis, re-composting — all these actively destroy the body because, at root, they begrudge man the soil from which God made him. This is a profound threat to Catholic theological and philosophical anthropology, one the Church tolerates because she is doing practically nothing to make people aware of legitimate green burial or to bring down the costs associated with the funeral industry.
It's been observed that everything about death is disappearing. Wakes are minimal. Funerals are deferred. Cemeteries are disappearing. Nobody buys graves. The bodies of the faithful departed are turned into a pile of ashes and scattered to the wind or reduced to "nutrient-rich" topsoil for the garden. In our culture of death, everything about death is disappearing — except death itself.
©2023 New Oxford Review. All Rights Reserved.
To submit a Letter to the Editor, click here: https://www.newoxfordreview.org/contact-us/letters-to-the-editor/
"Catholicism's Intellectual Prizefighter!"
- Karl Keating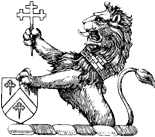 Strengthen the Catholic cause.
SUPPORT NOR TODAY
SUBSCRIBE