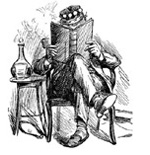 Reading Francis through Manzoni
ECHOES FROM THE PAGES OF A BOOK
"I have read The Betrothed, by Alessandro Manzoni, three times, and I have it now on my table because I want to read it again. Manzoni gave me so much. When I was a child, my grandmother taught me by heart the beginning of The Betrothed: 'That branch of Lake Como that turns off to the south between two unbroken chains of mountains….'" — Pope Francis
For all the attention paid to the Pope's America interview, few people seem to have paid much attention to what Francis told his Jesuit interviewer about his favorite books. But if Emerson is right that "a man is known by the books he reads" (as well as by "the company he keeps"), then those still looking for clues about just who this Pope really is — and why he does and says the things he does and says — might want to read the novel that Francis himself says "gave me so much" and would seem to be his personal favorite.
In the interview, Pope Francis spoke of his love for a "diverse array of authors," naming Dostoyevsky and Holderlin as among his favorites. But it seems clear that the one who holds a special place in his affections is the Italian Alessandro Manzoni, author of The Betrothed. It's a book Francis says he has read three times, and it's on his table to be read again. Francis associates The Betrothed with his beloved grandmother, a woman whom he describes as "a saint," and who would quote it from memory (and which he himself proceeds to quote to the interviewer). Shouldn't such a book reveal something about the mind and heart of this man, perhaps even shed some light on what he sees as the trajectory of his own Petrine ministry?
Though not well known to Americans, for Italians The Betrothed has a status akin to that of other great European masterpieces such as Hugo's Les Misérables and Tolstoy's War and Peace. This is so, not only for its merit as a great novel, but also for the way Manzoni used it to establish the Tuscan dialect as the national form of la lingua Italiana. As The Betrothed translator Bruce Penman sums it up: "If Dickens had written only one novel…then we would have a book that would stand out in our literature in the same way that The Betrothed does in Italy."
A brief sketch of Manzoni's life gives some hints about his and his novel's relevance for Francis-watchers. Manzoni, born in 1785, was the son of a wealthy northern Italian estate-owner father and an "Enlightened" mother who was twenty-seven years her husband's junior. When the boy was seven, Signora Manzoni ran off to Paris to live with a lover. After finishing his schooling at strict religious boarding schools, at age twenty Manzoni joined his mother in Paris where, as the old Catholic Encyclopedia puts it, "he imbibed Voltairean principles" — in other words, he lost his religion. He married Henriette-Louise Blondel, the daughter of a Swiss Protestant banker. As Providence would have it, following the birth of the couple's first child (the marriage would produce ten bambini), Protestant Henriette-Louise converted to Catholicism and, in short order, led her husband back to the faith of his childhood.

Enjoyed reading this?
"Catholicism's Intellectual Prizefighter!"
- Karl Keating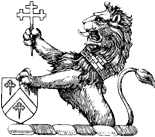 Strengthen the Catholic cause.
SUPPORT NOR TODAY
SUBSCRIBE
You May Also Enjoy
The Pontifical Academy for What?
The Academy for Life's horizons are so broad that it seems to have lost sight of its mission to promote and defend the Church's pro-life teachings.
Are There Atheists in Heaven?
Pope Francis well knows that whenever he speaks into a microphone, he is addressing not only those present but the whole world, in his capacity as leader of the Catholic Church. Therefore, his words are open to scrutiny.