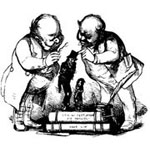 Lives That Don't Matter
GUEST COLUMN
As a slogan, "black lives matter" has borne ample fruit. It has sensitized thousands, if not millions, of Americans to the sometimes brutal police methods of apprehending criminals. Police officers must now note the skin color of possible wrongdoers before deciding on a course of action. Teachers in schools must make sure no bullying of black students ever takes place. NBC Nightly News recently launched a series of features titled Inequality in America. (That's like having a series titled Rain in America: Where is the country in which it does not rain?) We are told to search the dark corners of our souls for our own latent racist sentiments.
If black lives are what matter now, then other lives must matter less. Or perhaps they never mattered at all. Whenever we push one group to the forefront, it is inevitable that other groups must recede to the background.
I was reminded of this recently when I perused a popular children's book titled The Hundred Dresses by Eleanor Estes, published in 1944. That this book is still recommended by the National Education Association and earned a spot on its list of "Teachers' Top 100 Books for Children" suggests that it must possess some high pedagogical merit or an arresting plot. But no, its ostensible aim appears to be to denigrate Polish Americans.
Mrs. Estes places in the center of narration one Wanda Petronski, a third-grader and the daughter of an immigrant from Poland. Estes makes sure that Mr. Petronski's English is not only poor but coarse, reminiscent of Stanley Kowalski in Tennessee Williams's play A Streetcar Named Desire. Wanda always wears to school the same worn-out blue dress. Her classmates bully her mercilessly. Wanda does not respond; she just absorbs their punishment. Like the Negroes of old, she is not allowed to have her own opinions or speak out in self-defense.

Enjoyed reading this?
"Catholicism's Intellectual Prizefighter!"
- Karl Keating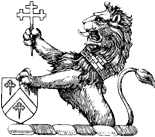 Strengthen the Catholic cause.
SUPPORT NOR TODAY
SUBSCRIBE
You May Also Enjoy
Are You Sleeping?
When a pope dies, he is pronounced dead by a physician, just as ordinary people…
War on Christmas? Never Happened!
The most convincing evidence that the war on Christmas has been won comes by way of media commentators who say the concept was just invented by conservatives.