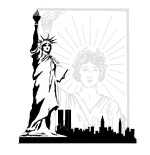 Has the Church in the U.S. Succumbed to the Charms of Islam?
THE CATHOLIC-MUSLIM FAITH ALLIANCE
"[We are] but helpless Pieces of the Game He plays
Upon this Checker-board of Nights and Days;
Hither and thither moves, and checks, and slays,
And one by one back in the Closet lays."
–from the Rubaiyat of Omar Khayyam
New York's Timothy Cardinal Dolan paid a visit last summer to the Albanian Islamic Cultural Center in Tompkinsville on Staten Island, where he met with a large group of Muslim leaders. As is often the case when Catholic prelates meet with Muslims, his theme was the common ground shared by the two faiths. Cardinal Dolan told his Islamic audience, "You love God, we love God, and he is the same God," and he thanked them "for making me feel like a friend and a member of a family." He went on to tell them how much they share in common with Catholics: "Your love of marriage and family, your love of children and babies, your love of freedom — religious freedom particularly — your defense of life, your desire for harmony and unity and your care for others, your care for God's creation and your care for those who are in need."
Perhaps this is true of the Muslims of Tompkinsville, but unfortunately the cardinal's words will be taken as an endorsement of Islam in general. I say "unfortunately" because what he says about the common values and beliefs of Muslims and Catholics is highly misleading.
Two Fundamentally Distinct Faiths
Take the assertion that Muslims and Catholics love the same God. Of course, Cardinal Dolan's statement can be justified in the broad sense: There is, after all, only one God. Whether prayer and worship are being offered to our Father in Heaven or to Allah or to the Great Spirit, there is only one God who is paying attention. But in that sense, anyone who offers up prayers is praying to the same God to whom Catholics pray.
Once we move from the general to the particular, the "same God" thesis begins to fall apart. In the New Testament, God presents Himself as a Trinity (Mt. 28:19); in the Koran, God explicitly denies being a Trinity (5:73). In the Gospels, God refers to Jesus as "my beloved Son" (Mt. 3:17); in the Koran, God curses Christians for calling Christ the Son of God (9:30). In the Christian account, God accepts His only Son's sacrificial death on the cross; in the Muslim account, God declares reports of Christ's crucifixion to be "a monstrous falsehood" (4:157). In light of these significant differences, it is difficult to see how the God of the Bible and the God of the Koran could be one and the same.
There are similar problems with Cardinal Dolan's other assertions, such as, "Your love of marriage and the family." Yes, Muslims can generally be counted on to love their families. But in many respects, the Catholic and Muslim views of marriage and family are worlds apart. To Catholics, marriage is a sacrament; to Muslims, it is a contract. Moreover, it is primarily a contract about sex and money. In fact, the Arabic language uses the same word, nikah, for both marriage and sexual intercourse. In Islam, marriage is an institution ordained to meet the sexual needs of men. Thus, a Muslim man can have two, three, or four wives at a time and as many different families. And four is not really an absolute limit because if a Muslim man gets tired of one of his wives, he need only say "I divorce you" three times and he is free to marry another. Although many Muslim men rise above their religion and stay faithful to one wife, the knowledge that one can be easily replaced creates an undercurrent of insecurity and instability that, in turn, leads to widespread family dysfunction in the Muslim world. In fact, a number of scholars contend that Islamic violence is in large part the result of Islamic family dynamics.
"Your love of children and babies." Under Islamic law, women and children are little more than possessions of their husbands and fathers. Still, the bonds of natural affection often trump what Egyptian-born writer Nonie Darwish calls "the corrupting temptations" of Islam. Yet those religiously sanctioned temptations are ever present in the Muslim world. Take the matter of child marriage. Muhammad signed a marriage contract with Aisha when she was six years old, and consummated the marriage when she was nine. And Muhammad is considered by Muslims to be the most perfect human being who ever lived! The Koran says ninety-one times that all Muslims are supposed to pattern their lives after Muhammad. Thus, when Islamic societies strive to return to their Muhammaden roots, there is a corresponding demand for a lowering of the legal age of marriage. For example, Iranian lawmakers are now seeking to lower the age of marriage for girls to nine. Mohammad Ali Isfenani, chairman of the Iranian Parliament's Legal Affairs Committee, called the current minimum age of thirteen "un-Islamic."
Then, of course, there is the matter of honor killings. An increasing number of Muslim fathers, grandfathers, uncles, and brothers feel so strongly about family honor that they are willing to murder any female relative who calls the family honor into question. Some commentators say this practice has nothing to do with Islam but is merely an unfortunate tribal custom. But the fact is that Muslims account for the vast majority of honor killings worldwide. This is because honor killings are protected under Islamic law. Perhaps the most authoritative guide to Islamic law is Reliance of the Traveler, a nine hundred-page manual that has been certified as reliable by Al-Azhar University in Cairo. Section O, which deals with "retaliations" (punishments) for killing a human being, explains that some killings are not subject to retaliation. For example, "not subject to retaliation" is "a father or mother (or their fathers or mothers) for killing their offspring, or offspring's offspring." In other words, parents or grandparents who kill their children or grandchildren should not be punished. And so, in many places in the Muslim world, the perpetrators of honor killings are not punished or else are let off with a light or suspended sentence.
"Your love of freedom — religious freedom particularly." Religious freedom? But what about the freedom to change one's religion? This would seem to be one of the most basic exercises of religious freedom. Yet there is near unanimity among Islamic scholars and jurists that male apostates from Islam should be killed. And the average Muslim in the street tends to agree. A 2010 Pew Forum survey of public opinion found that eighty-four percent of Egyptians agree that apostates should be killed. A Pew survey of Pakistanis revealed that seventy-eight percent favor death for those who leave Islam.
Freedom of religion would also seem to involve the freedom to criticize one's religion. But, as is now becoming apparent, most Muslims worldwide have little or no freedom to criticize Islam due to its blasphemy laws. Moreover, unlike some other aspects of sharia law, blasphemy laws also apply to non-Muslims. Numerous Christians in Muslim lands have been jailed or killed for making an offhand remark about Muhammad or Islam. Nor does living in the West necessarily protect one from the reach of the blasphemy enforcers. Dutch filmmaker Theo van Gogh was killed in the streets of Amsterdam for making a film critical of Islam. In Denmark, writer Lars Hedegaard was nearly killed by a would-be assassin for "insulting Islam." Danish cartoonist Kurt Westergaard and his granddaughter were forced to take shelter in a safe room when an armed Muslim attempted to break into his house. Meanwhile, death fatwas have been issued against a Seattle cartoonist, a Los Angeles filmmaker, and a Florida pastor — all for violations of blasphemy laws.
It's a good bet that Muslims in Tompkinsville don't take the blasphemy laws as seriously as Muslims in Pakistan, but there are reasons to believe that not all American Muslims are as enthusiastic about religious liberty as Cardinal Dolan suggests. For example, a 2012 poll conducted by Wenzel Strategies found that fifty-eight percent of Muslim-American citizens believe that criticism of Islam or Muhammad should not be allowed under the U.S. Constitution. Forty-six percent said that Americans who criticize or parody Islam should face criminal charges, while one in eight respondents felt that such crimes merit the death penalty. Another forty-two percent said that Christians do not have the right to evangelize Muslims.

Enjoyed reading this?
"Catholicism's Intellectual Prizefighter!"
- Karl Keating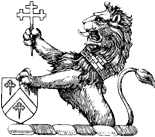 Strengthen the Catholic cause.
SUPPORT NOR TODAY
SUBSCRIBE
You May Also Enjoy
Swords About the Cross
The modern age worships success, and the notion of fighting for a noble, though doomed, cause is foreign to us.